Tips for Traveling to the United States
Are you planning a trip to the United States? Today's post will tell you everything you need to know to travel to the USA.
You will find tips and recommendations from getting the ESTA visa, the best travel insurance, and how much you have to tip.
Requirements for Traveling to the United States
Let's start initially; the first thing you need to travel to the United States from the U.K., Europe, and Australia, is the ESTA application (if you are eligible) or a VISA.
Depending on your passport, you know you have one option or another.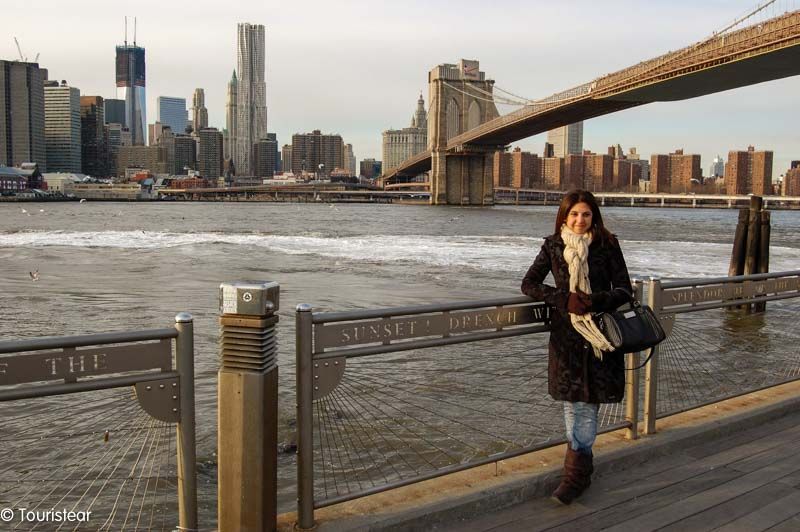 Request to Enter the United States: ESTA
With a European, U.K. & Australian passport, you need to obtain the ESTA electronic visa to travel to the United States.
ESTA is requested online and allows you to enter the United States for 90 days. Without this procedure, you cannot enter the United States.
What is the ESTA electronic visa?
It is a type of electronic VISA, and to get it, you have to answer a questionnaire.
You have to do this procedure at least 72 hours before your trip, but I recommend you do it more in advance, at least a couple of months.
To get the ESTA, you have several options; one is to do it yourself on the official website, you will get $14, and it has a validity of 2 years.
If you need a VISA, the procedure is different, and you must do it in advance at the U.S. Consulate or Embassy in your country.
Current Passport
Also, to the ESTA (or VISA), you need to have an electronic passport with more than six months of validity from the date of your trip (although this validity may change depending on where your passport is).
For example, if you're going on vacation in the United States on January 1st, your passport can't expire before July 1st.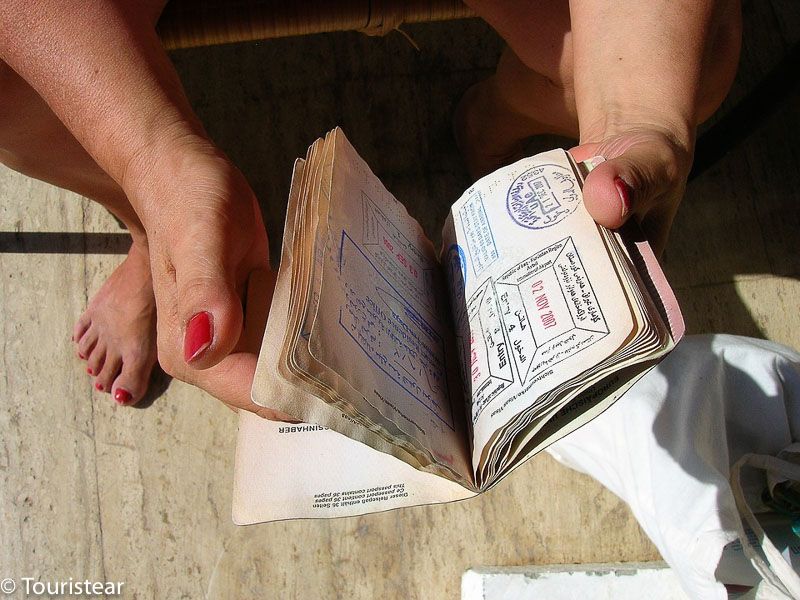 Do I Need an International License to Drive in the USA?
An international driver's license is not required to drive in the United States, but it's recommended. The procedure is easy, and you will need your I.D., your current driver's license, and a photo id.
Many companies do it, but it's the cheapest way to get it at traffic headquarters.
Travel Insurance
Traveling with travel insurance to the U.S. has become mandatory since the emergence of COVID-19. You can see the list of countries applying for compulsory insurance here.
We, for travel insurance, recommend Chapka and HeyMondo. These two companies have excellent prices and customer service in English.
But the most significant advantage is that you can customize it to your needs, so you are not over-insured and do not pay for what you do not need.
And, of course, they have COVID-19 coverages.
For our readers, we have negotiated discounts with these two insurers. Click on the links and choose the one you like the most.
Travel Cancellation Insurance
Travel cancellation insurance is not mandatory, but it is more than recommended in these irregular periods that we are touching to live.
Cancellation insurance is much cheaper than you can imagine. Mondo Cancellation Insurance includes more than 30 reasons to cancel a trip.
Here's the post with all the information you need.
Traveler Register
Registering for travelers is voluntary. But it's a good idea, especially if you're going to places where there might be conflicts or hurricane season.
It is a way of being located, and the authorities can contact you in case of an emergency.
Minimum money I need to get into America
This is a very frequently asked question for travelers going to the United States. And besides, it's a question that's more than likely to be requested at the entrance to the United States.
And the answer is "Depends on." I'm sorry, there's no right answer, but you have to use just a little common sense, the longer you're going to stay in the USA more money you're going to need.
If you will stay a week and have everything booked, you will at least need 500 euros to eat and pay for some tickets or do some activity.
You are going on vacation. I wouldn't go with less than that, but every traveler is a world and every different journey.
If you're going to travel a month, they may ask you to prove you're $2000.
We've never been asked how much money we took. But, we have been asked to address where we were going to stay or the hotel reservations and the travel plan.
What is your travel plan for the USA?
Another typical question you're asked at customs is, what's your travel plan? For example, what are you going to do in America, where you're going to go, how long you're going to stay, where you're going to stay, etc.
It's best to have it as detailed as possible, especially so you don't get nervous and answer all the questions naturally.
Remember that many Americans think that everyone wants to live in America and go to stay, even if your idea is only to be a week or so.
Travel Recommendations United States
What Can I Pack in my Suitcase?
You can pack normal things, hahaha. If you're going to visit a friend and he asks you to bring the ham, forget it! The best way not to have misunderstandings is not to bring anything perishable, that is, no food.
Liquids have to go in bottles of 100ml or less, not exceeding one liter in total, and a zip-closing bag (such as kitchen ones).
If you have the idea of shopping and have been saving time on a piggy bank for your trip to the United States, remember that "only" you can carry up to $10000 in undeclared cash.
You want to know exactly what you can carry and what the amounts are, here I leave you the link to the U.S. embassy.
What Kind of Plugs/Adapters do I need in the United States?
If you're taking your electronics like a computer, camera, hairdryer, or anything else you need to a plugin, you have to consider two things.
In the United States, they use voltage at 110, which causes things to load slower or have less power (220v). To fix this buy a transformer from 220v to 110v.
The second and not least is that the pins are different, so don't forget a universal adapter, and if you forget, then you can get it in almost any convenience store or ask to borrow one at your hotel.
If you buy something in the USA at 110v, remember to buy a transformer before plugging it in a country that goes to 220v, or you can burn, break or spoil it…
Cheap Flights to the United States
The best way to find cheap air tickets is to have availability to travel on rare dates, i.e., outside the high season.
We recommend that you take a look at the Skyscanner, Momondo, or Edreams website. They are our favorite pages to get cheap flights.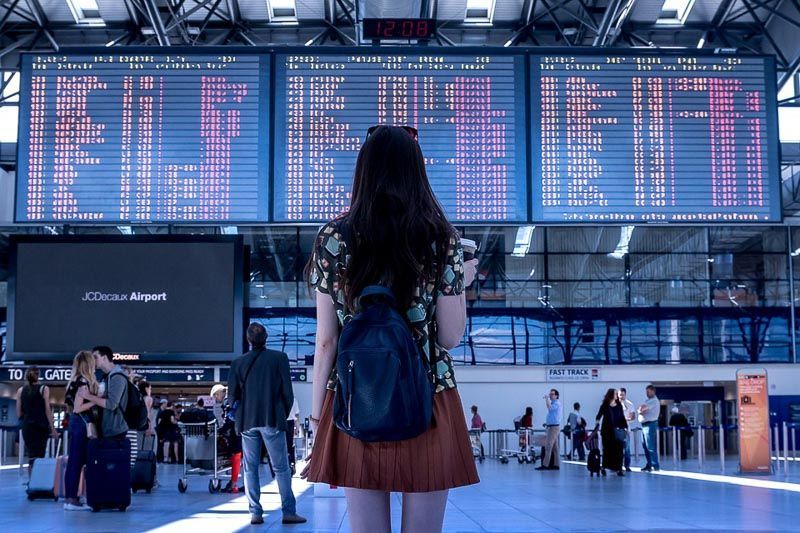 Where to Stay in the United States?
You know, we're always looking at Booking. Here we can see the different accommodations in the United States, filter the results based on our needs, and see other travelers' opinions.
All this helps us to find the best accommodation for our trip.
How Much Travelers Should Tip in the US?
The United States is a country where tipping is practically mandatory. Therefore, many times you will see it included in your ticket, especially in restaurants.
This is because the waiters' salary is meager and is complemented by tips.
How much is usually left? Usually between 15% and 20% of the bill. If you're not very happy with the customer service or the food, you leave 10%.
But besides the waiters, who else is given a tip in America?
Room service (15-20%),
the one who takes the suitcase to the room (5$ approx),
taxi driver (15%),
tour guide ($5 – $10).
If you see someone tipping in some other situation, you do it too!
Can you think of any other situation in which to leave a tip?
How to Get Around America
The easiest way to make a road trip in the United States is with a rental car or motorhome (R.V., van, or campers). This is because U.S. roads are easy to drive.
Most rental cars already have a GPS integrated with updated maps. But if you rent one without GPS, I recommend having the internet on your mobile to use Google Maps.
If you don't want to drive, you have two options:
Travel the United States by bus or train. They have a bus and train system that takes you to the most important points in the country.
Get to a big city like Los Angeles, Las Vegas, or San Francisco and do excursions/guided tours with Civitatis or Get your Guide. You can find excursions with or without a guide.
The disadvantage of these two options is that you depend on a third party's schedule for your trip. And it's all slower than if you were in your own car or vehicle.
It's best to get around on public transportation within a big city, such as New York, Los Angeles, or San Francisco.
How to Drive in the United States
In this post, you will find tips for driving around the United States. So what's weird about it?
Do you have more tips and recommendations for traveling to the United States? Please leave them in the comments!
Excursions and Guided Tours in English and other languages
One of the best ways to get to know a destination is with a local guide to show you where you're visiting.
The best-guided tours you will find in Civitatis and GetYourGuide. The first one has many English and other languages guided tours, and the second I think is the largest.
Plan Your Trip to the United States
Disclosure: Some of the links on this post are affiliate links, meaning at no additional cost to you, I may earn a small commission if you click through and make a purchase.
Last Updated on 14 March, 2023 by Veronica
Disclosure: Some of the links on this post are affiliate links, meaning at no additional cost to you, I may earn a small commission if you click through and make a purchase.
Author: Veronica
Vero, a seasoned traveler, has explored 25 countries and lived in five, gaining a rich perspective and fostering an infectious passion for travel. With a heart full of wanderlust, Vero uncovers the world's hidden gems and shares insights, tips, and planning advice to inspire and assist fellow adventurers. Join Vero and let the shared passion for travel create unforgettable memories.