12-day Itinerary to Visit Peru + MAP
What to see and do in Peru in 12 days? I know, 12 days to visit Peru is very little, but it gives you enough time to see the essential parts of Peru, but you will have to choose between the different options.
I'll tell you about my itinerary, and I hope you will find it useful!
In my case, for example, I wanted to go to Arequipa and tour the Colca Valley and the canyon of the same name. So I'll tell you everything below.
12-day Peru Itinerary Peru
2-day in Lima
I arrived in Peru in the rainy season on February 2. I entered the country through Lima, as flights from Madrid were direct and cheaper.
I remember the humidity hitting me just coming down from the plane, terrible, 100 % humidity, and I don't think I am exaggerating.
I had hired, with the accommodation, the transport to the hotel because it was supposedly cheaper, but when I arrived my taxi driver wasn't there.
Coming in with euros was complicated; no one wanted to exchange with them; they said dollars, yes, but no euros. I called the hotel, and they didn't give me an answer. So I got myself a cab and haggled; I got a ride for 15 bucks. (Miraflores is quite far from the airport)
The taxi thing was an adventure; the car was ramshackle. The taxi driver stopped halfway in a neighborhood that didn't cool me at all, and to top it off, his phone card didn't work.
He did not know where my accommodation was, and he called himself to ask what height (of an important street) he was, he was quite friendly and in the end, I reached my destination.
After the taxi adventure, when I arrived at the hotel, the receptionist told me that there was no water until 6 am due to the "huaicos" (avalanches that are produced by the heavy rains).
At least I could leave my stuff, get some rest, and meet a friend from Madrid who lives in Lima right now.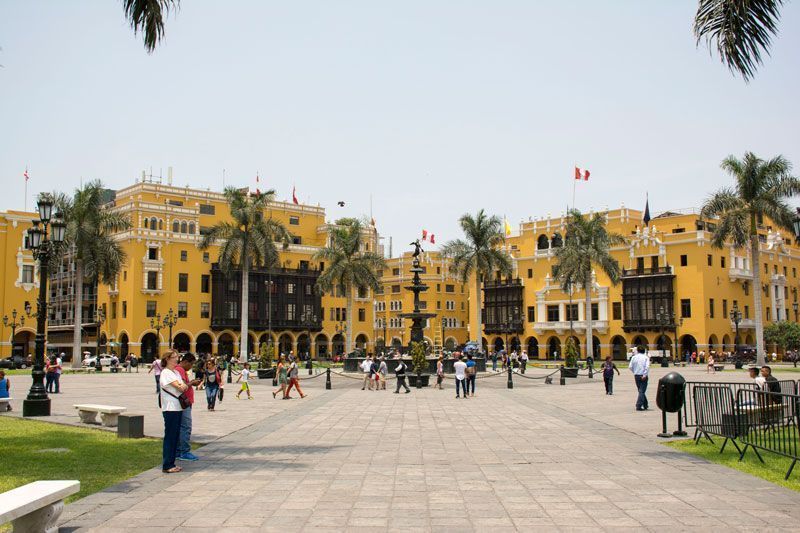 Pizza Street for Dinner
We dined on The Street of Pizzas, a super lively street in Lima with many locals and plenty of life. The cost of living is much cheaper than in Madrid, although it is not a cheap city area.
Since I was jet-lagged, I tried to hold on to the next day to get up at a reasonable time.
The next day, I got up early, toured a little of Miraflores and Barranco in the morning, got a place that would change euros for "Soles," and, in the afternoon, toured the historic center of Lima, where I found a telephone shop that sold prepaid phone cards for 15 days with unlimited internet.
The price was 60 soles, about 20 euros. Of course, the phone was much cheaper for them, but this was the only card they sold me because I was a non-resident foreigner.
I ate in St. Martin's Square, where people who work in nearby offices eat. The menu was delicious and cheap, and it included ceviche!
I saw the changing of the guard. Then, I walked like a madwoman and visited the water fountain. In another post, I will tell you more about what to see and do in Lima.
Paracas, Ballestas Islands (Islas Ballestas)
The next night, I took a bus at 3 a.m. for Paracas instead of sleeping in Lima. The bus, car, and bed were great and didn't cost me more than 15 dollars.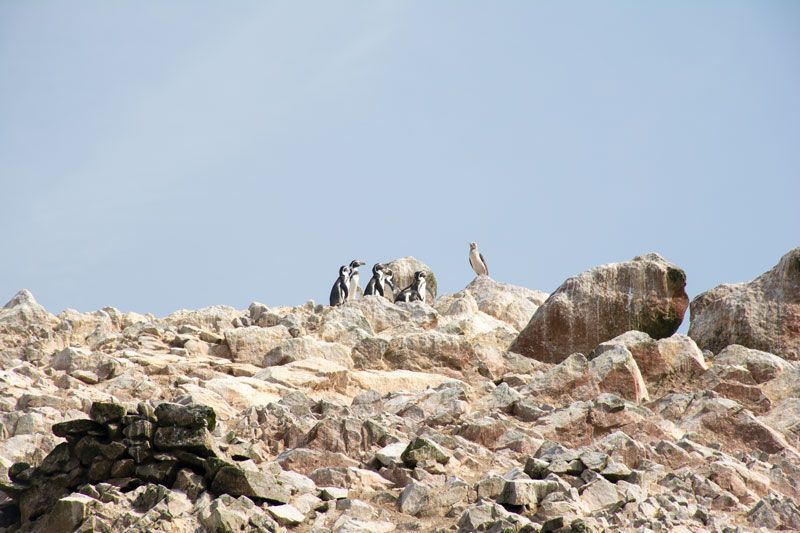 I arrived in the morning in Paracas and paid for the excursion to the Ballestas Islands.
It was the day or the days of Pisco, the national drink, so there was dancing, and we were invited to pisco, it was a lot of fun. There were many domestic and foreign tourists.
After this visit, I went with the same company to Huacachina; I will tell you about it in more detail in this post.
1-day in Nazca
At about 6 p.m., after dancing all day and full of sand from sandboarding in Huacachina, I took another bus and went to Nazca or Nasca, depending on where you are.
I arrived at around 9 pm at the bus station. I was waiting for the owner of the hostel, Nanasqa (where I stayed).
The truth was that the hostel's treatment was great, and I appreciated that they picked me up, especially when it felt that my backpack weighed four tons…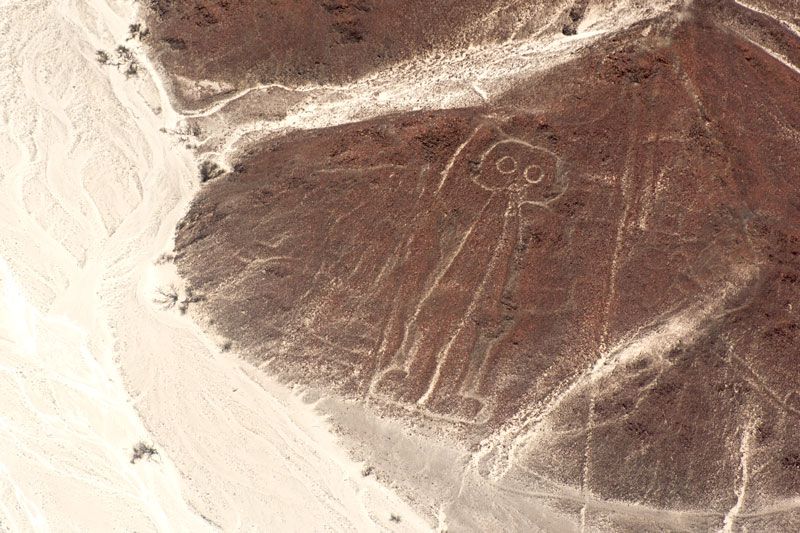 The next day in the morning, I got on a dwarf plane to fly over the famous Nasca lines. In this post, I tell you about the experience in more detail.
4-day in Cusco, Peru
At about 9 p.m., I had my bus ticket to Cusco, which set off more than two hours late and arrived at about 11 a.m. in Cusco. It was hell-hot on the bus; it didn't stop. I was near a window, my roommate was asleep the entire time, and I was already numb.
After the fact, I realized it was a shitty decision. I should have gone back to Lima and left by plane to Cusco, it is a little more expensive, but it definitely compensates for the hours stuck on the bus.
After the fact, I realized it was a shitty decision. I should have gone back to Lima and left by plane to Cusco, it is a little more expensive, but it definitely compensates for the hours stuck on the bus.
Cusco is a city that I really liked, and it has many things to see and do. There are many city tours, museums, markets, rich heritage, and it has exquisite gastronomy. This post will tell you more about my visit to Cusco.
Sacred Valley and One Night in Ollantaytambo
During the rainy season, the trains to Machu Picchu do not depart from Cusco but from Ollantaytambo. So I did the Sacred Valley tour, and instead of returning to Cusco, I stayed in Ollantaytambo.
The Sacred Valley is a worthwhile visit, and you pass through some amazing places, if you have a good guide, you will enjoy it much more.
Ollantaytambo is a village in the middle of the mountains that I love. It was very green, the people were quite friendly, everything was quite well-priced (to be such a touristy place), and it felt cozy.
1-day and 1-night in Machu Picchu
My idea for visiting Machu Picchu was to walk through the Hydroelectric. But, honestly, It's a good thing I didn't. Instead, I traveled to Machu Picchu by train early in the morning, got on a bus, and finally walked down to Machu Picchu.
I stayed here to sleep, but I think I could have saved some money and returned (late) to Cusco on the train.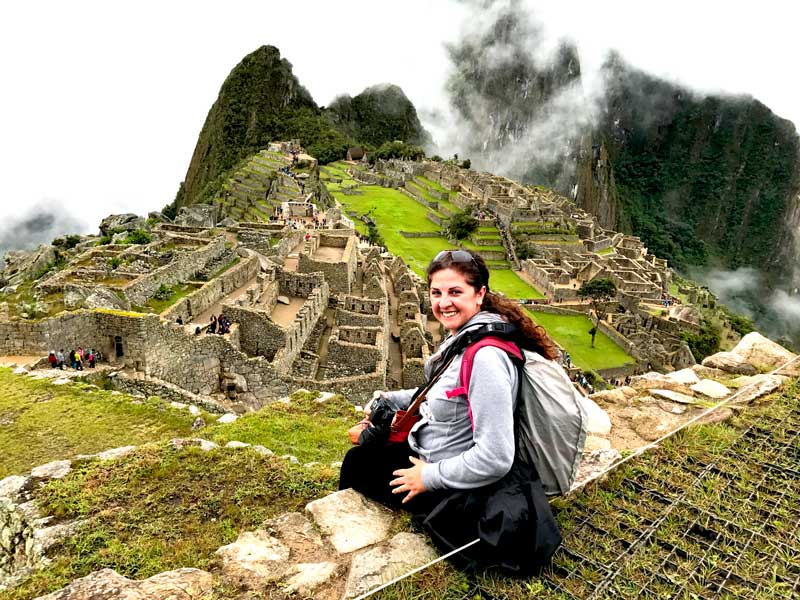 Visiting the Inca city gets very tiring; the altitude, the humidity, the heat, and your physical condition are things to consider if you want to enjoy this world's wonder.
In this post, I have written a guide to visiting Machu Picchu with the different alternatives to get there and its price.
1-day more in Cusco
I went back to Cusco, stayed one more night, and took the opportunity to say goodbye to Costanza, my fellow traveler to Machu Picchu, whom I met on the train, and we became friends.
I also had enough time to visit the neighborhood of San Blas at night, which was cool.
Train from Cusco to Puno
The next day in the morning, I went to Puno on the luxury train that links Cusco with Puno. The ticket was courtesy of Perurail, it's a bit expensive if you go on a backpacker budget, but it's really awesome.
You go through incredible landscapes, and the treatment on the train is fantastic, with food, a show, and a workshop to prepare pisco sour; totally recommended. I'll tell you everything in the post link.
2 Nights in Puno, Peru
I arrived in Puno at night and still remember the beautiful sunset from the train on Lake Titicaca.
The city of Puno is not very pretty, especially during the day, but it has much more charm at night. Also, as it was carnival season, at night, when I went out for dinner, there was a very cheerful and colorful parade.
The next day I visited the Uros and Taquile Islands on Lake Titicaca (Peru side). I did it with an excursion I hired right there. Before dinner, I asked about prices and schedules and chose the one that fit me better.
It was a nice experience to live up close to other people's customs. So many things are "touristy," but they live on that, and tourism helps them.
As you know, this trip continues in Bolivia and into Argentina. Still, since I did it alone, I already had an excuse to go back with Fer and visit the places I didn't'' get to do, like the Colca Valley to the south, and I'd love to get to know the jungle to the north.
Plan Your Trip to Peru
Save this image on your
Pinterest

!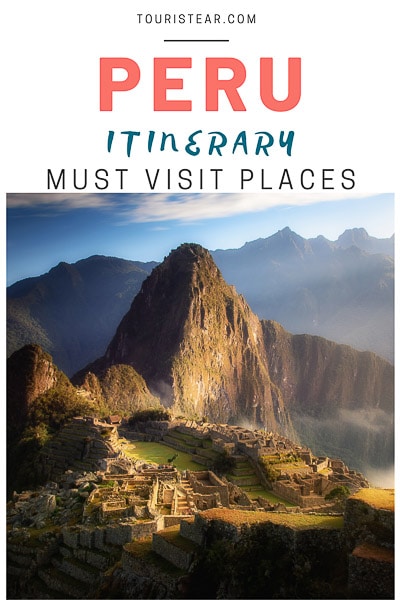 Have you been to Peru? How many days? Did you like it? Any recommendations you want to leave in the comments?
Book Your Trip
Book Your Flight
Find a cheap flight by using Skyscanner.
Book Your Accommodation
You can book your hostel, hotel, or apartments on Booking.com.
Don'torget Travel Insurance.
Travel insurance will protect you against illness, injury, theft, and cancellations. It's your protection in case anything goes wrong. You never go on a trip without it.
Best companies for Tours
Check out Civitatis.com and find the best tours in English (French, Spanish and Italian)
Are you looking for the best companies to save money with?
Check out my resource page for the best companies to use when you travel! I list all the ones I use to save money when I travel – and I think I will help you too! (Is in Spanish yet)
Disclosure: Some of the links on this post are affiliate links, meaning at no additional cost to you, I may earn a small commission if you click through and make a purchase.
Last Updated on 11 April, 2023 by Veronica
Disclosure: Some of the links on this post are affiliate links, meaning at no additional cost to you, I may earn a small commission if you click through and make a purchase.
Author: Veronica
Vero, a seasoned traveler, has explored 25 countries and lived in five, gaining a rich perspective and fostering an infectious passion for travel. With a heart full of wanderlust, Vero uncovers the world's hidden gems and shares insights, tips, and planning advice to inspire and assist fellow adventurers. Join Vero and let the shared passion for travel create unforgettable memories.