How to Get from Lima to Machu Picchu
We will tell you everything you need to know to enjoy your trip to Machu Picchu. Do you want to know if you can go from Lima? Do you want to know how to get to the Inca citadel? We will tell you that and how to get from Lima to Cusco.
We also have the best recommendations and we tell you about the different ways to get to Machu Picchu from Cusco.
Let's get started!
Disclosure: Some of the links on this post are affiliate links, meaning at no additional cost to you, I may earn a small commission if you click through and make a purchase.
Is it Possible to Make a Day Trip to Machu Picchu?
The answer is simple: if you are in Cusco, yes; if you are in Lima, no. So we will concentrate on the trip from Cusco and how to get to Cusco from Lima.
Many tours offer the possibility of getting to know Machu Picchu in one day. Of course, such a trip makes for quite a hectic day, but it is a valid option if you have little time and want to see other places in Peru or even the rest of the ruins near Cusco.
Day tours to Machu Picchu begin at 6:00 am. They depart from Cusco to Ollantaytambo train station, from there to Aguas Calientes, and from there they take you to the entrance of one of the 7 Wonders of the World.
Then you have a guided tour of a couple of hours inside the Inca complex and after midday return to Aguas Calientes, where you will have a few hours free to enjoy the town before returning to Cusco.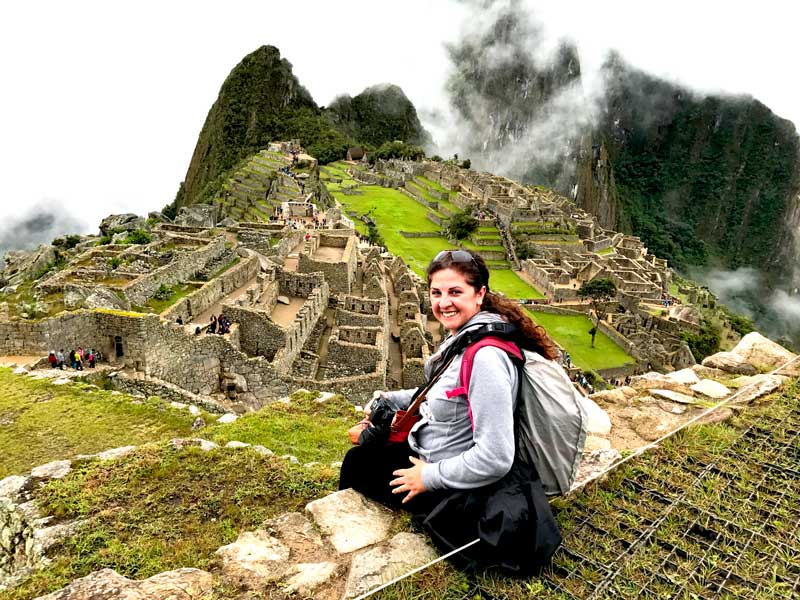 How to Get to Machu Picchu from Lima
There are several ways to make the trip, some more recommendable than others.
From Lima to Cusco By Plane
This is the option we recommend the most. The flight takes less than an hour and a half and costs approximately $25 to $40.
From Lima to Cusco By Train
There is no direct train between Lima and Cusco. To get to Cusco by train you have to go to Puno.
From Lima to Cusco By Bus
Due to Peru's geography and the state of the roads, although it is about 1,000 kilometers, the bus trip takes between 21 and 22 hours.
They also cost about $30, so there is not much difference with the cost of a flight. It should also be taken into account that they are usually more dangerous due to accidents on the roads.
For all these reasons, we recommend to do it by plane. It is faster, costs about the same and always has the charm of being able to see the cities from the sky.
Is it Possible to Drive from Lima to Machu Picchu?
As a proxy you can, but we do not recommend it at all. You have to remember that Cusco is at 3,400 meters above sea level, so the trip is a constant climb with curves and switchbacks.
So it is quite a dangerous trip and will take you more than 20 hours.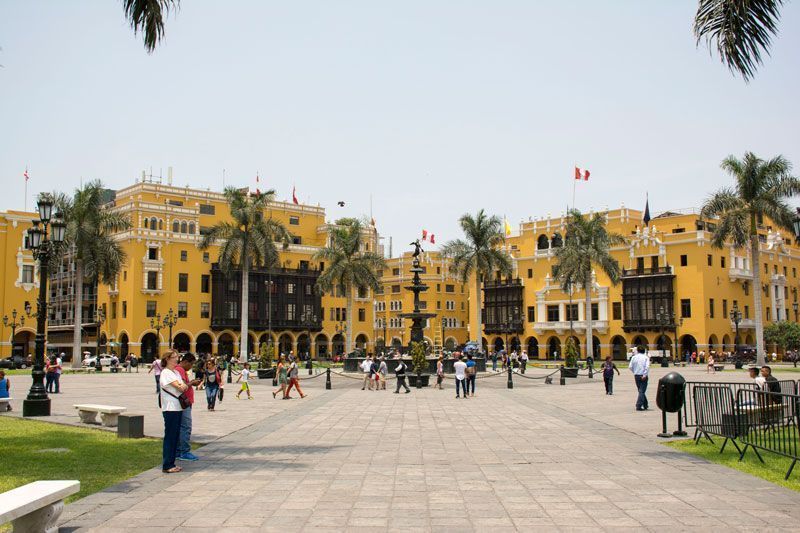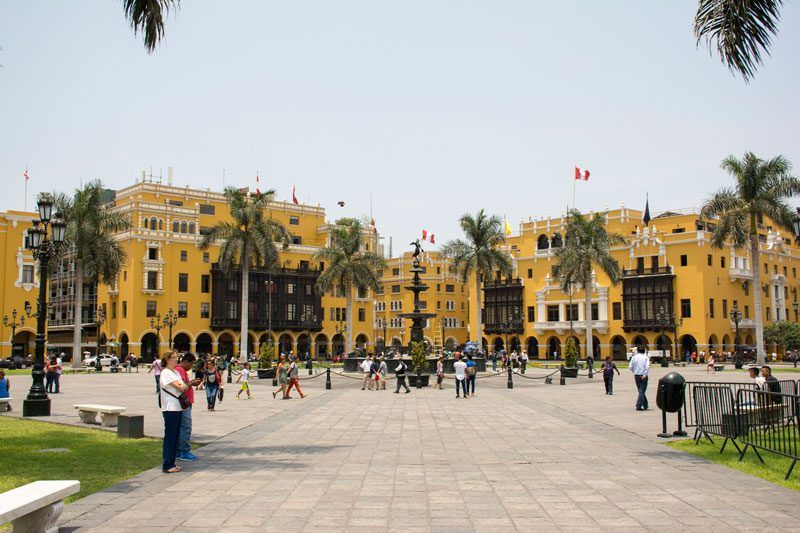 From Cuzco to Machu Picchu
Now we tell you how to get from Cusco to Machu Picchu.
From Cusco to Machu Picchu By Bus
You can do different routes, some you can do on your own and are an adventure, and there are other ways to go by bus that is with tours. We tell you all the options.
The first option on your own is to take a bus from Cusco to Ollantaytambo and from there a train to Aguas Calientes. Then a bus to Machu Picchu.
The second option is to take a bus from the city of Cusco to Santa Maria. There you have to take a cab to the town of Santa Teresa and then another cab to the hydroelectric plant.
From the hydroelectric plant, you have to walk along the train track for 2 to 3 hours until you reach Aguas Calientes, where you take the bus to Machu Picchu.
This second option is not recommended for the rainy season, but we will talk about that later. Please note that depending on the time you leave Cusco, you may have to spend the night in Santa Teresa or Aguas Calientes.
Now we tell you how are the excursions to Machu Picchu by bus.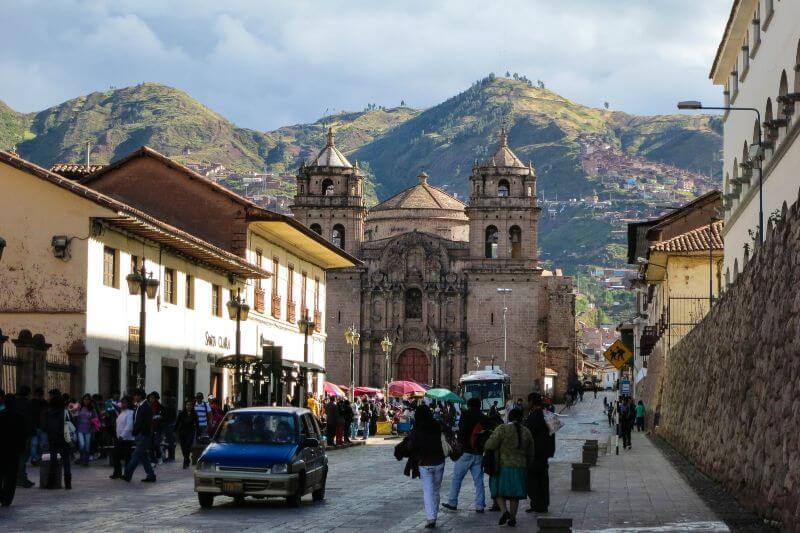 Bus Tours for Day Trips
The bus tours to Machu Picchu usually last two days.
The first day you leave Cusco early in the morning, head towards Ollantaytambo, and then make the Abra Malaga Pass, where you will reach an altitude of 4,316 m (13,864 ft).
Then we descend to Santa María and reach the Hidroeléctrica. From here you are given the option to go by train or follow the path of the tracks accompanied by the guide.
When you arrive in Aguas Calientes, you have free time to explore the town, have lunch and go to the hot springs.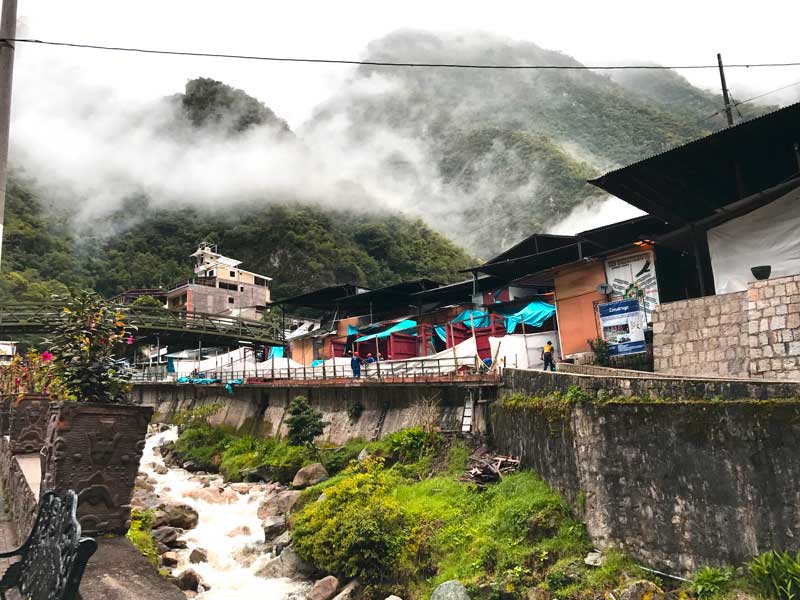 You sleep in the town of Aguas Calientes and on the second day you visit the citadel of Machu Picchu. The guided tour lasts 2 hours and then you have free time to explore the ruins at your leisure.
At the end of the visit, the return trip begins. From Aguas Calientes, we return by minibus to Cusco.
From Cusco to Machu Picchu By Train
It is the most elegant way to make the trip. There are tourist trains with quite high prices. The cheapest ones cost 57USD and the most expensive ones 480USD.
The most economical one-way train includes a snack and beverages, audio explanation of the route and music during the trip. And on the way back, in addition to all that, there is a typical dance show and parade on board the train.
The most expensive is the famous Hiram Bingham train. A super luxury train that includes a dining car, a bar car and an observatory car.
You can enjoy the route outdoors while sipping a Peruvian cocktail and watching a live music show.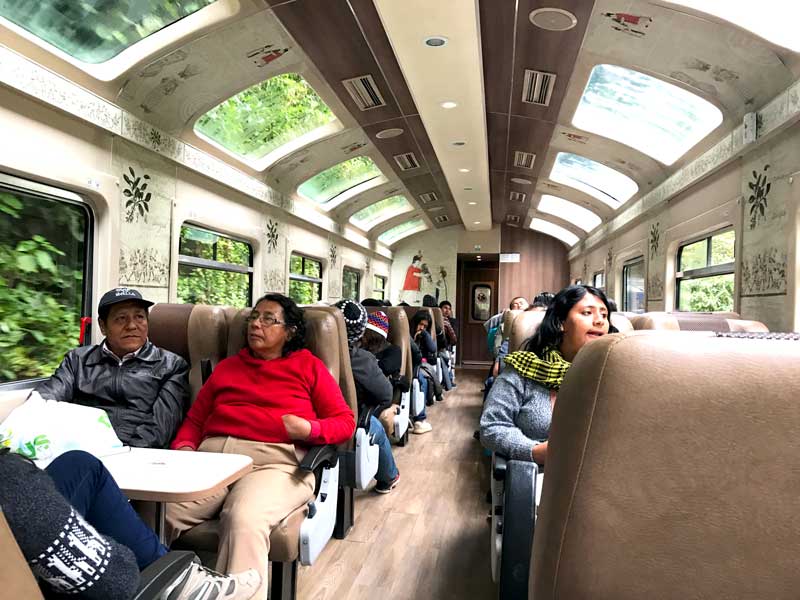 Entrance to the citadel of Machu Picchu and a tour guide are included in the ticket price. It also gives you access to the VIP waiting room at the Machu Picchu station.
Depending on the train you choose, the trip takes between 4hs 20 minutes and 5 hours.
The scenery you will see during the trip is magnificent. You cross the Andes mountain range, and see how these immense mountains are populated by rivers that merge with green hills.
On my trip, since it was the rainy season, I went by train from Ollantaytambo. The train cost me around $60, but as a few years have passed, prices have increased slightly.
From Cusco to Machu Picchu On Foot
There are also different alternatives for walking. There is the famous Inca Trail, which is 4 days and 3 nights and there is a shorter route that is 2 days and 1 night.
Inca Trail
The Inca Trail is a unique experience that perfectly complements the visit to the Wonder of the World that is Machu Picchu.
All along the way you will see ancient Inca ruins, and you will be walking along one of the trails that changed the history of South America. So the excursion is a perfect combination of history, adventure and incredible landscapes.
The first stop on tour is Ollantaytambo, where you will tour the ruins and then head to Piskachuco, where you should take the opportunity to do your last shopping before starting the trek.
From that point, you have to walk about 6 hours to Huayllabamba, where the camp is located and where you sleep the first night. Keep in mind that the altitude is freezing, so you have to wear warm clothes.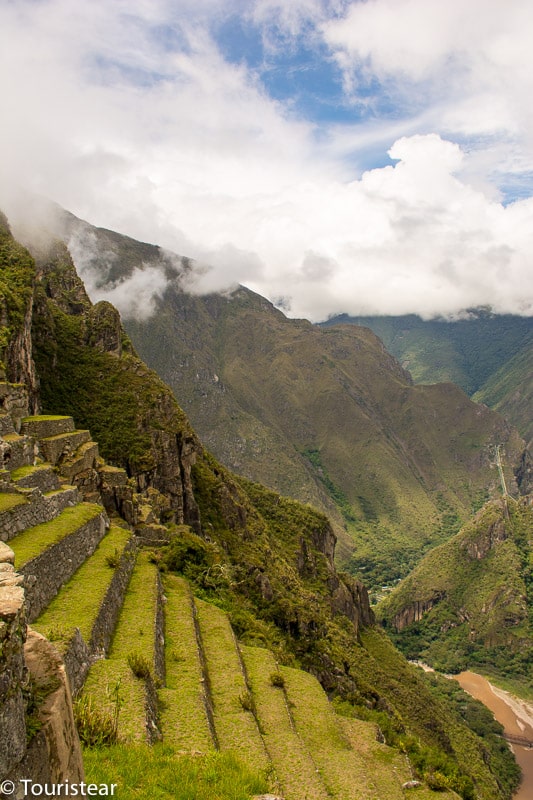 The first day's hike is fairly easy, but the second day starts to get tough. Actually the second day is the hardest of all, because it is the stage where you ascend.
It reaches up to 4,200 meters above sea level. when Warmihuañusca is reached. Up to this point it is a 7 hour hike. That night we sleep in Pacaymayu.
Although it is a very tiring hike, you can enjoy the scenery and the stories told by the guides.
The guides are fundamental, if you get a good one, you will love the trip and if you get one who has no interest in talking, the trip becomes boring, so it is important to check references before hiring a tour.
Everything you uploaded on the second day will be downloaded on the third day. That may seem easy, but since they are stone steps, there comes a time when your ankles and knees ask you to please slow down for a while.
That day you will walk for about 8 hours through the Peruvian jungle, so you will see magnificent flora in all its fullness.
Some of the ruins that you will visit on the third day are those of Runcuracay and Sayaqmarka. Other ruins are those of Wiñay Wayna. There is also a camp there, where you sleep the last night.
On the last day, you will wake up super early and walk about 3 hours to the entrance of the citadel, known as the Puerta del Sol.
From where you are supposed to have a great view of Machu Picchu, but it is usually very foggy, so don't get frustrated if that happens when you arrive.
You will have a guided tour and plenty of time to explore the citadel independently.
Then you return to Aguas Calientes and from there a train to Cusco.
Short option
It is the ideal route for those who want to live an adventure but do not have the physical condition or the desire to walk for 4 days or for those who do not enjoy sleeping in a tent.
This route is 2 days and one night. The night is spent in a hotel in Aguas Calientes.
The first day you will take a train to km. 104 and there you will begin a hike to the archaeological complex Wiñayhuayna and from there you will continue to the Inca citadel and descend to Aguas Calientes.
On the second day you will take a guided tour of Machu Picchu and at the end of the tour you will go back down to Aguas Calientes, where you will have free time before taking the train back to Cusco.
Best Time to Visit Machu Picchu
There are two seasons to consider when planning your visit to Machu Picchu: The dry season and the rainy season.
The dry season, which runs from April to October, is the best time to visit Machu Picchu as the weather is more pleasant and dry, which means you can enjoy more of the panoramic views and have a more comfortable and safe trekking experience.
However, you have to keep in mind that it is also the busiest time, so it is important to plan ahead and book early to make sure you get a ticket to the park and to get better prices on hotels.
On the other hand, the rainy season, which runs from November through March, can be a good option for those looking for fewer crowds and lower prices on accommodations and flights.
But be aware that the weather is more uncertain and there may be more trail closures due to weather conditions. For example, the Inca Trail is closed and the hike from hydroelectric is not the safest thing in the world.
In addition, the rains often cause avalanches, preventing tourists from entering or leaving Machu Picchu and turning the trip into a moment of danger.
Best Things to Do in Machu Picchu
The best thing to do in Machu Picchu is to tour the temples and structures, learning about their history and importance to the Inca empire.
Among the most important temples are:
The Temple of the Sun: where you will find a sacred stone that the Incas used to worship the sun and the windows that serve to observe the Solstices and Equinoxes every June 21 and December 21.
The temple of the Condor: the condor was one of the sacred animals, since it represented the world of the sky, or the world above.
The Main Temple or Wayrana is located in the main square and was used to practice rituals dedicated to the God Wiracocha, considered the creator of the universe.
Intihuatana Temple: it is a large rock located in the central plaza and has a carved shape with four sides, each one indicating a cardinal point. It could have served to indicate when the solstices and equinoxes arrived.
In addition to seeing the temples, walk and tour the different structures and climb the mountain from where you will have a panoramic view that will allow you to contemplate the marvel that the Incas built.
The other thing to do when you go to Machu Picchu is to climb the sacred mountain of Huayna Picchu.
A mountain that is located in front of Machu Picchu and that to climb it you have to do it through a super narrow and almost vertical staircase. From there you will have an excellent panoramic view over the entire region.
Whatever you do, take advantage of it to learn and enjoy. As the guides talk, listen to them, what they tell and how they tell it is fascinating.
When you get some free time, take the thousands of pictures you will want to take. The place is so beautiful and well-kept that you will want to take pictures of everyone. The same thing happened to us, it's just that everything is so photogenic.
Admire the perfection with which the stones are carved and how well they were joined together.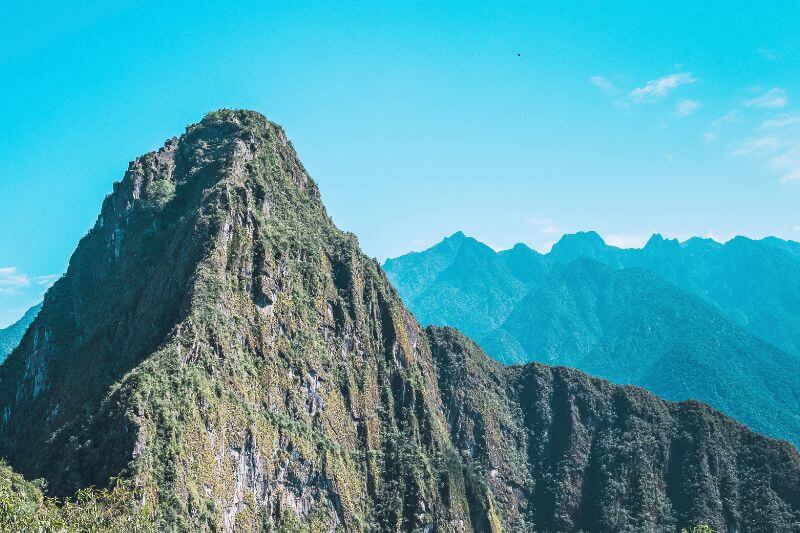 Sit on a rock and reflect. Take a few minutes to think about where you are and how incredible it is that a whole city was built in the middle of the mountain and that it was so perfect with the technology they had in the year 1450.
I tell you that on my trip I booked the entrance to Machu Picchu and the access to Huayna Picchu, but I could not go up, because it was raining. This photo above with that beautiful sky is borrowed; mine are the ones with the clouds, hehehe.
My trip was in February and I loved it, despite a few rain showers.
Useful tips
When making a trip to Machu Picchu, and especially if you do the Inca Trail, it is important to follow these recommendations to ensure a safe and comfortable experience:
Wear comfortable shoes and, if possible, two pairs, as it is likely to rain.
Bring a poncho or waterproof jacket to protect you from the rain.
You may need sunglasses and lip balm to protect your lips.
If you do not plan to use porters to carry your luggage, try to make your backpack as light as possible. Keep in mind that it will only be 4 days and it is likely that you will not have the opportunity to bathe or that you will only bathe once with very cold water. So you don't need so many changes of clothes.
Bring a flashlight, as there is no light in the camps.
Also, bring sunscreen, a hat, trekking poles and mosquito repellent.
Try to arrive in Cusco a few days earlier to get used to the altitude and, if you feel sick, inform the guides, they will know how to help you with altitude sickness.
Get some exercise before you travel to make sure you can go up and down all the stairs along the way.
Don't hire just any agency. Remember that you will depend on them for 4 days and that your experience will largely depend on them. The rest will depend on how you feel during the trip, which is difficult.
Remember the phrase "Happiness is on the way." Here it is literal; if you do the Inca Trail or any of the treks that require walking through the Peruvian jungle, remember that the trip is just as important as knowing Machu Picchu, so enjoy it.
Travel Insurance
As the number of activities offered by a trip to Peru are many, it is always advisable to travel with insurance to Peru. Although most likely you will not use it, but for your peace of mind it is better to go with your travel insurance.
Peru is a wonderful country, but some of the places like Machu Picchu are located above 3000 meters above sea level. If you acclimatize well, the altitude will not be a problem, but just in case, travel with insurance.
You know that we use Mondo travel insurance on all our trips. For this reason, we have a 5% discount for our readers. You only have to contract it through the link that I leave you in the blog.
In addition, another advantage of Mondo travel insurance is that you do not have to advance a single euro, you have a special app for customers, with a medical chat 24 hours a day, also to manage any incident that may arise.
You can contact us by WhatsApp for any questions you may have and if you are not satisfied, you will be refunded 100% of the insurance price up to one month after contracting it.
Where to Stay in Machu Picchu
We recommend some hotels in Cusco and others in Aguas Calientes. We choose them according to Booking ratings, so we make sure to recommend hotels that people have really enjoyed.
We start with the ones you will find in Aguas Calientes.
Hs Earth In
This hotel is only 700 meters from the hot springs and is very close to the bus stop and the train station.
Like most of the hotels in the area, its decoration is very simple but also very warm.
It has a terrace, so you can go upstairs to see the beautiful view of the town.
Guests are always very happy with their breakfast, essential for going out with energy on cold days in the region.
Double rooms cost US$50.
Amakonkay Machupicchu
This hotel is also very well located and has great service. It offers a continental or American breakfast. The most outstanding feature is the service and friendliness of the staff.
If needed, they also offer currency exchange services.
The rooms are spacious and decorated with earthy colors and Inca motifs.
Double rooms start at 57 USD.
Now let's see which ones we recommend in Cusco.
San Pedro Station
The architecture of this hotel is charming; walking through its balcony with gallery will make you feel in a remote era and from there you can admire the mountains and all its beauty. The rooms also have a balcony overlooking the city.
It has a shared dining room and offers breakfast.
Cusco's Plaza de Armas is 700 meters away and the Inca Museum is 850 meters away. It also has many other squares nearby, so it is a good place to go for a walk.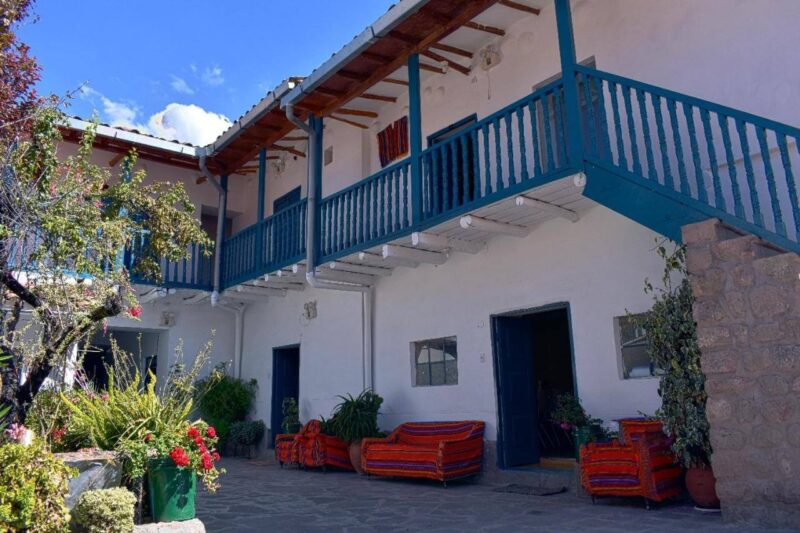 The Sacsayhuaman Fortress is less than a kilometer away.
Double rooms are $23.
Manco Capac Palace by Ananay Hotels
With this hotel, we moved up a category. It is a colonial villa with a fascinating history and stunning architecture. And the views are not far behind.
In the surroundings, you can go hiking to admire the surrounding nature.
But it is also not far from the city center. The palace is a 10-minute walk from Cusco's main square and Saksaywaman.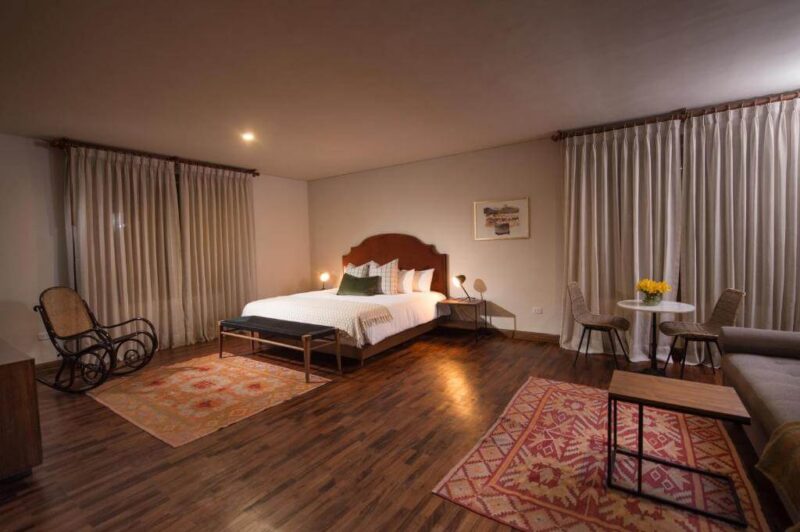 Double rooms are available for 128 USD.
Inkaterra La Casona Relais & Chateaux
To finish, we recommend a luxury hotel. The Inkaterra is an old colonial mansion with a marble fireplace, chandeliers, and a central courtyard surrounded by two floors with galleries.
The hotel has its own guides for guests to explore Cusco.
Inkaterra offers a buffet breakfast with regional products.
Less than 500 meters away are the most important squares of Cusco and the most interesting museums. The Sacsayhuaman fortress is 600 meters away and the Quenqo archaeological site is 800 meters away.
Double rooms start at USD 465.
Traveling to Cusco and visiting Machu Picchu is one of those experiences that all travelers should do once in their lifetime. It is a unique place, magical both for its natural and architectural beauty, as well as for its history and the warmth of its people.
Whatever option you choose to get to Machu Picchu, it will undoubtedly be a memorable trip.
Plan Your Trip to Peru
Flying over the Nazca lines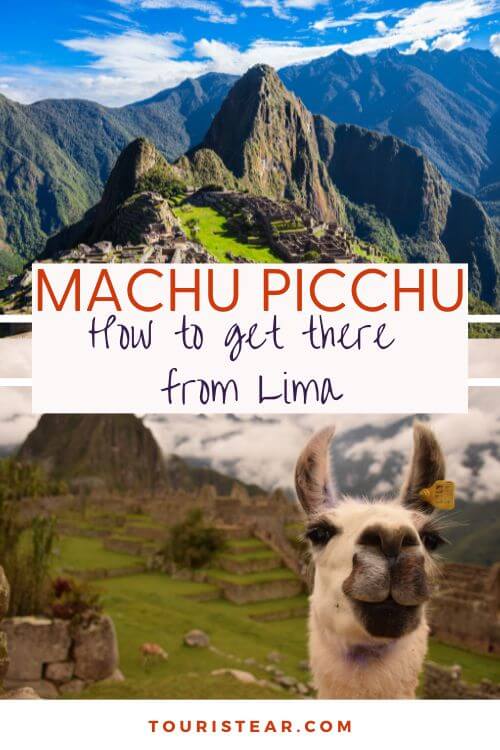 Last Updated on 8 September, 2023 by Veronica