After a few days around here, I'm going to tell you about my first impressions of the trip to Peru. I am writing this post after visiting Machu Picchu, resting from the stiff that has given me up and down so many steps and slopes.
These days I've done a little bit of everything. I started in Lima, then Paracas and Ica, Nasca (Nazca),after a lot of hours by bus I arrived in Cusco, I visited the Sacred Valley of the Incas, Machu Picchu, etc…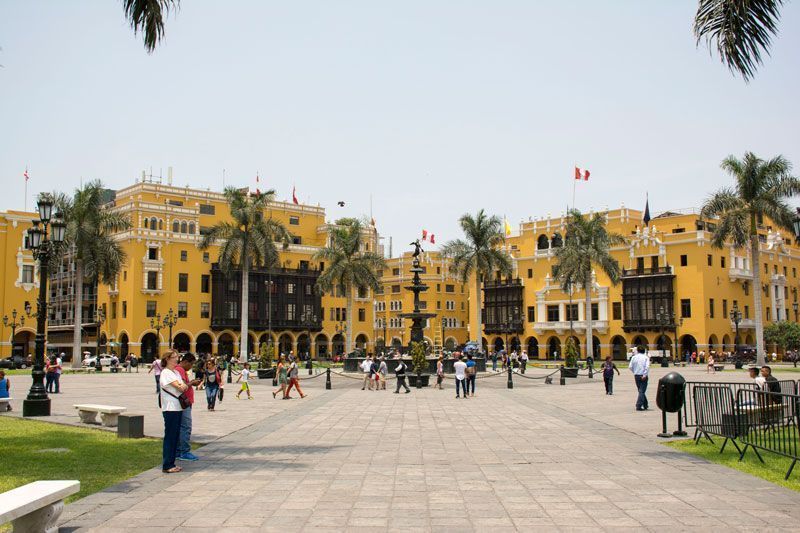 My first impressions of the trip to Peru
Peruvian punctuality
I arrived in Lima on February 2nd, it was hellish hot and humid at 100%. I had arranged with the hotel to transport from the airport so as not to have any problems. This is where I started to know Peruvian punctuality, hehehe. The plane arrived an hour late and the taxi driver had not yet arrived!!!
A friend told me more or less how much a cab could cost me. I started asking the taxi drivers what price they were doing to Miraflores and I and I chose the cheapest one. When I was halfway to the hotel, I received a call that the transfer is at the airport!
They drive like crazy people!
My first experience with Peruvian driving was with the airport taxi driver. The very nice man, but he was driving like a madman, he must have jumped like 7 red lights, the continuous lines did not exist and besides, everyone wears the horn all the time!!! But in the end you get used to it! I haven't seen any car accidents in every mile I've been through so far.
They have spectacular landscapes
On the tour I have done these days I have come across amazing landscapes. From an oasis in the desert, to snowy mountains on its peaks or lush vegetation, it looks like you're in the jungle.
The food is great!
Peruvian food is fantastic and I love it, they have for all tastes. I have tried ceviche, chicken with fries, alpaca loin, Huancaine potatoes, chicken diet (soup), pizzas, pisco sour, purple chicha, salchipapa, lemonade and more! The juices are great and the fruit in general is very tasty.
People are nice and friendly
These days I have had the opportunity to talk with a lot of people, ask where this is and that, like getting to x place, I have eaten outside and the truth, that except, people are very kind and friendly, very willing to help. For example, the guy at the Cusco hotel left me a poncho for the rain, which came great for me in Machu Picchu and the guy at the hostel in Ollantaytambo prepared my breakfast to take on the train.
Activities can be done for all tastes
Another thing that I really like about Peru is that you can do activities and excursions for all tastes. From cultural or archaeological tours, to adventure sport or swimming with giant turtles in the sea.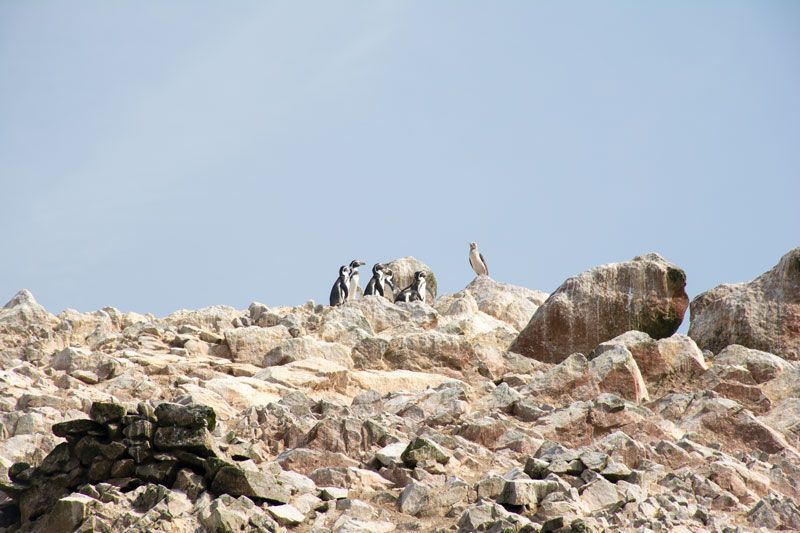 Although it must also be said that excursions if you hire them online are not cheap, you have to hire them on site and have spoken to a few agencies to be able to compare prices. For example, on the internet an excursion cost 20 dollars, which seems to be cheap, but here it cost me 20 soles, about $6.
The cold is a relative thing
In a lot of places I read that in Cusco it is cold, that in Machu Picchu it is cold, but I do not know if it is because I come from the Madrid winter or because my indoor thermostat does not work well, but I have not been cold at any time. Moreover, I had a lot of heat in Machu Picchu.
To listen, I took a sweatshirt and a jacket that also serves as a raincoat and one of the two was left over, I also took a scarf and a hat for a ride…
I also have to say that there were warmer people, but they were people who came from summer areas.
It's safer than I was told
I honestly haven't felt insecure at any time, but I'm not tempting luck either. In lima, I had been told that is very insecure and that many mobile phones are stolen, so if I went somewhere less touristy i would not take out the mobile. I have not walked alone at night, I have preferred to spend three soles and take a taxi (always negotiated before boarding). As everywhere, you have to use your head and instinct.
Ten days is very few!
Yes, ten days are very few to visit Peru. I have been looking forward to visiting other places such as Arequipa, Puerto Maldonado, going north to swim with turtles or visiting the jungle, but I have preferred to visit fewer places and get to know them better than many and see nothing. Besides, I'll probably go back to Fer.
And these are my first impressions of the trip to Peru. A trip that I am very much liked, I am meeting interesting people, other travelers traveling alone and couples, people who have been traveling for months and others only for vacation. Peru is undoubtedly a country that deserves to be visited.
Prepare your trip to Peru
Book Your Trip
Book Your Flight
Find a cheap flight by using Skyscanner.
Book Your Accommodation
You can book your hostel, hotel or apartments on Booking.com.
Don't Forget Travel Insurance
Travel insurance will protect you against illness, injury, theft, and cancellations. It's your protection in case anything goes wrong. You never go on a trip without it.
Best companies for activities
Check out Civitatis.com and find the best tours in English (French, Spanish and Italian)
Looking for the best companies to save money with?
Check out my resource page for the best companies to use when you travel! I list all the ones I use to save money when I travel – and I think will help you too! (Is in Spanish yet)
Some of the links you'll find in this article are from affiliates. This means that if you contract any of the services mentioned through the link we provide, we will receive a small commission, for you the price will be the same or you will have a discount. This way you help us to maintain the blog and continue to create content useful for your travels. Thanks a lot!

We are not native English speakers but we have decided to translate our post to English so we can share it with the whole world. If you see any spelling mistake or something, please let us know, it is so important to us. If you do so, we can improve our post and also our English knowledge! Thanks in advance!!!