Recommendations to Travel to Peru, Things to Know Before Travel
Peru is a wonderful country with many places to get to know, enjoy gastronomy, and take photos.
But to make your trip perfect, I leave you these recommendations for your travel to Peru, from where to change the currency to tips to prevent altitude sickness and much more. Let's start!
Recommendations for Your Trip to Peru
Peru is a super beautiful country that has a thousand things to do. Still, as in any trip, it is necessary to consider some things before and during the trip to avoid any problems or annoying situations.
If you still don't have your itinerary to travel to Peru, check out mine to help you with some ideas.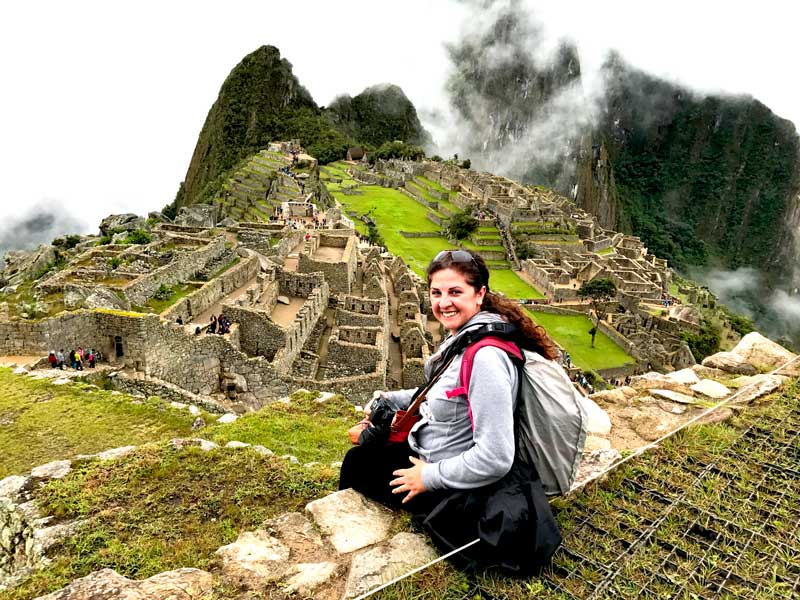 Documentation to Travel to Peru
Whenever we comment on a destination, we first start by talking about the documentation needed to go.
Peru is a country of access that is basically free. Most people from the Americas and Western Europe do not require a tourist visa to enter Peru. The maximum length of stay granted by the authorities is 183 days, non-extendable.
For a long stay and with other objectives (business, study, work, etc.), applying in advance for the corresponding visa to the Peruvian consulates is necessary.
To enter Peru, it is essential to present a valid passport, which does not expire before 6 months from the date of your trip.
Citizens of Argentina, Brazil, Paraguay, Uruguay, Ecuador, Colombia, Bolivia, Venezuela, and Chile can enter their national identification documents.
Vaccines
One of our recommendations when traveling to Peru and an important topic is vaccinations. Although they are not mandatory, some are recommended.
Depending on the places you will visit in Peru, such as the jungle, or if you are going to visit other countries like Bolivia, it is mandatory to go with the yellow fever vaccine.
It is best to visit a traveler's health center and follow the recommendations they make to you.
I got vaccinated to make the trip from Peru and Bolivia, so I had to get Yellow Fever, tetanus, diphtheria, and meningitis vaccinations.
Tetanus one, I remember it blew me away for a few days. It's always better to go with the vaccines up to date.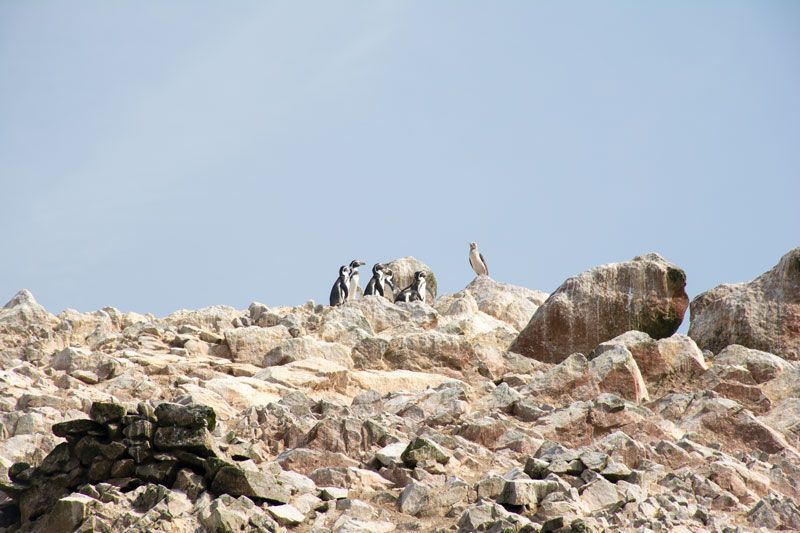 Currency Exchange in Peru
The official currency in Peru is "Nuevo Sol," the New Sun, but they accept American dollars in many places.
It is also easier to exchange dollars than Euros, especially if you go to less touristy areas, where it can get very complicated.
My recommendation for your trip to Peru regarding the currency is that you bring some "suns" beforehand.
That would be ideal if you could exchange the currency in your place of origin. Also, check out Ria's website, which exchanges currency with the best types on the market. Plus they have a service that sends it home.
Also, You can use something like WISE to keep your money, do shopping, and ATMs.
What is the Best Time to Travel to Peru?
The best time to travel to Peru depends on your destination within Peru.
If you plan to tour the Peruvian beaches, the year-round weather is usually quite good without being very extreme, neither too hot nor too cold.
However, the ideal months to visit this destination are between December and March. The temperature is more moderate, even high, but it is a rainy season.
If you want to know the interior of Peru, like Cuzco or Machu Picchu, the rainy season is not the best. It is recommended to go in the dry season from April to November.
It should be clarified that it doesn't mean that it rains all the time in the rainy season, but that there are very strong showers that last a few minutes. In such cases, it is best to shelter from the rain, take cover and wait for it to stop.
If you go in the rainy season, do NOT forget your raincoat.
Altitude Sickness and How to Prevent It
One aspect that you should consider is the altitude, especially if you decide to go to central Peru and go, for example, to Machu Picchu or Cuzco. To give you an idea, Cuzco is 3400 meters above sea level.
The natural consequences of altitude sickness are that you'll notice is that you're more tired and slower, but these symptoms are normal and not worrisome.
The problem is when altitude sickness gets too severe. Altitude sickness has other consequences, such as:
Severe headache,
fatigue or physical exhaustion,
sleep disorder,
nausea, vomiting, digestive disorders,
agitation,
lack of appetite,
and physical exhaustion.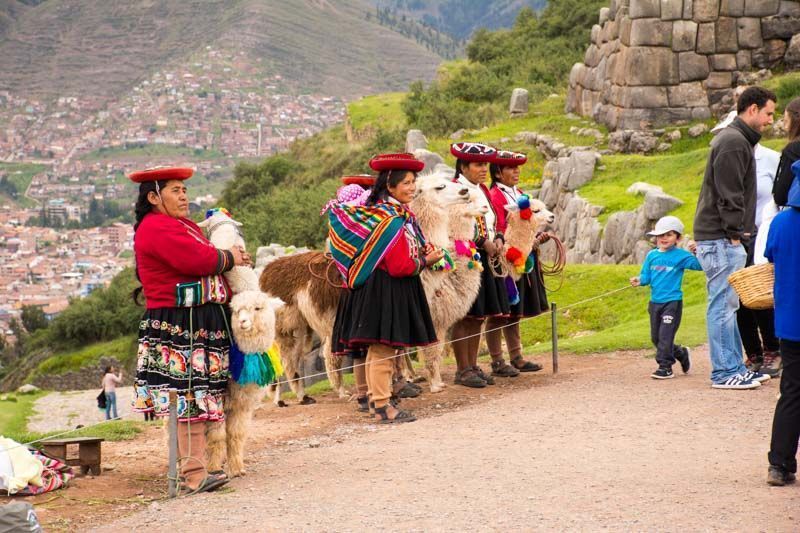 To avoid altitude sickness as much as possible, you can follow these tips:
When you arrive in Cuzco (or the height area you go to), it is best to acclimatize and not agitate or make any physical efforts, at least for the first few days. After that, it is best to walk slowly, stop to rest when needed, and stay hydrated.
It is also recommended to sleep well, eat light, and avoid alcoholic beverages.
To prevent altitude sickness, or soroche, as it is called in Peru, it is recommended to drink coca tea and/or chew coca leaves.
The coca tea is quite good, and that's what the locals recommend. If you tell them you take pills for "soroche," they look at you weird.
The coca leaves are not literally chewed; they stick them to the inside of the cheek and let them take effect when mixed with saliva.
If you go to Cusco or any city above 2000 meters above sea level, it is advisable to take these precautions not to suffer the symptoms of altitude sickness.
What clothes to take on a trip to Peru?
In addition to your usual clothing, you should keep in mind that regardless of the season in which you travel, you will need:
Try not to carry unnecessary things because you'll carry them all day!
Travel Insurance
To make a trip with peace of mind, it is best to have good travel insurance. An unforeseen event can happen at any time, and nothing is worse than something happening during your most anticipated trip of the year and not having insurance.
There are destinations where travel insurance is not mandatory, but from our point of view, travel insurance is always a must. You never know when you need it, and it's advisable to have it before the trip.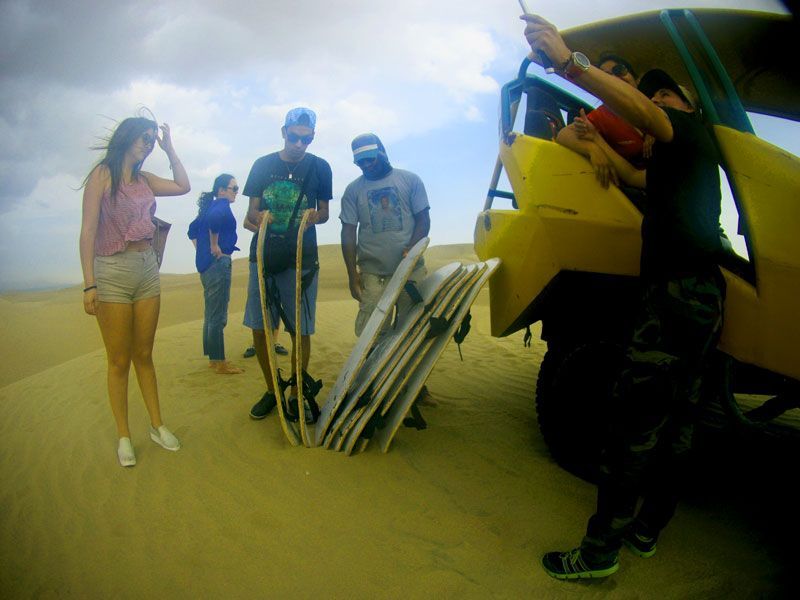 How to Have Internet During Your Trip to Peru
Having the internet during your trip to Peru will help you stay connected with family and friends, access WhatsApp, and upload photos to social networks.
You will also have access to GPS and anything else you want to search on the internet.
When I traveled through South America, this was the option I should have chosen. Buying a SIM card in each country and recharging it is not very profitable.
The great thing about having portable wifi is that you can give high-speed internet to all of your devices with a single device. That is, you can have the internet on your mobile, tablet, laptop, your travel companion's mobile, etc.
The price varies depending on the destination and length of the rental, but it is usually affordable, especially if you share the expense with your travel companions.
Great Gastronomy in Peru
Peruvian food is in vogue. Naturally, you will find prestigious restaurants very expensive, but the good thing is that you will eat well almost anywhere. Peruvian food is, honestly, awesome.
Thanks to its diverse climate and the different regions, you can enjoy delicious fish, meats, vegetables, and fruits.
The culinary history of Peru goes back to the Incas and pre-Incas with its corn (which you will see many varieties), potatoes, spices, and the influence of Spanish cuisine, and later with the different migrations of Chinese, European, African, and Japanese cultures.
The most typical dishes you have to try are:
Chifa: It's the term for Chinese restaurants in Peru. It is a combination of Peruvian and Chinese ingredients.
They are very simple dishes to prepare; all the restaurants seem to serve excellent crazy food in the surroundings of Lima.
Inca Tail: The color of this soda is bright yellow and smells like chewing gum.
Ají de Gallina: It's shredded chicken in spiced milk sauce.
Pork marinade: Pork sauce served with white rice.
Rice with Chicken: It's boiled chicken seasoned with a green sauce. Always served with green rice (rice cooked with basil)
Anticuchos: It is a marinated heart of beef that is fried and grilled.
Carapulcra: It is made of dried and chopped potato with pork or chicken and beef, served with rice or alone.
Ceviche: Consists of fish or shrimp Mixed with lemon. The fish is cut into small pieces, mixed with lemon juice, and left to rest for an hour. Then mix with onion, celery, coriander, salt, and black pepper. The dish is served cold.
Roasted Cuy: It is considered a delicacy. It is the meat of the cuy seasoned with different species and is traditionally served for very special occasions in the Andean area of Peru.
Fish pickle consists of boiled fish seasoned with onion, chili pepper, and lemon juice. Potato the huancaina: They are potatoes served with a special spicy sauce, olives, lettuce, and egg.
Rocoto Relleno: It is a typical dish with meat, onion, peanuts, milk, and eggs, introduced inside rocoto (pepper), served with potatoes and cheese.
Salchipapa: This dish based on sausages, chips, and sauces has become one of the favorites of Peruvians.
Transport in Peru
In Peru, they drive like madmen. But that's all there is. There are many modes of public transport: taxis, combis, small buses, and buses.
In the stations, you will see people shouting loudly at the destination, the time of departure, etc. The price, it is not fixed and is negotiated on a case-by-case basis. We learned that you always pay more if you take it out online.
Toilet paper
One thing that will catch your eye and that you have to keep in mind is that in the bathrooms, the toilet paper, after use, should be thrown in the trash and not in the toilet.
This is because the pipes are very thin, and jam always occurs. Watch out for this.
Have you been to Peru? What are your recommendations? Leave us your tips in the comments, so we can all help more travelers!!!
Plan Your Trip to Peru
Last Updated on 9 October, 2023 by Veronica
Disclosure: Some of the links on this post are affiliate links, meaning at no additional cost to you, I may earn a small commission if you click through and make a purchase.
Author: Veronica
Vero, a seasoned traveler, has explored 25 countries and lived in five, gaining a rich perspective and fostering an infectious passion for travel. With a heart full of wanderlust, Vero uncovers the world's hidden gems and shares insights, tips, and planning advice to inspire and assist fellow adventurers. Join Vero and let the shared passion for travel create unforgettable memories.