The Most Scenic Drives in California You Should Visit
California is, undoubtedly, one of the best places in the world to hit the road. With such a varied array of landscapes on the menu, there's no better destination in the USA to cure your itch for the thrill of the open road.
If you're currently trying to decide which scenic road to take, chances are you're feeling a bit overwhelmed with the number of options available.
From Joshua Tree's desert allure to traversing the Sierra Nevada mountains, here's a quick rundown of the most scenic roads in California you've got to drive at least once!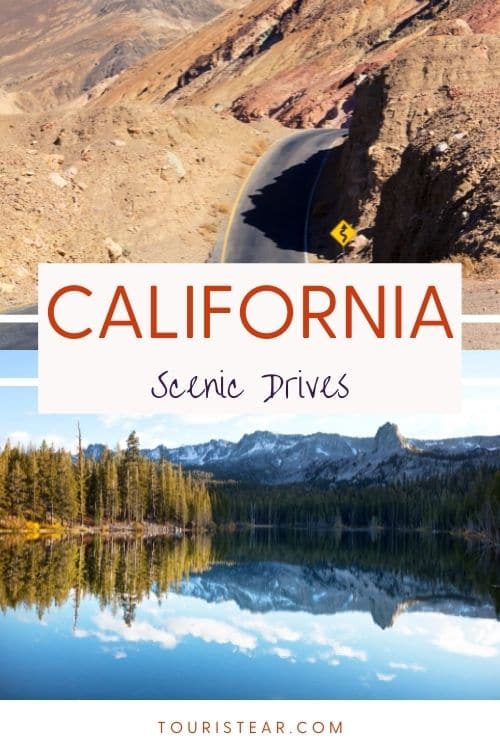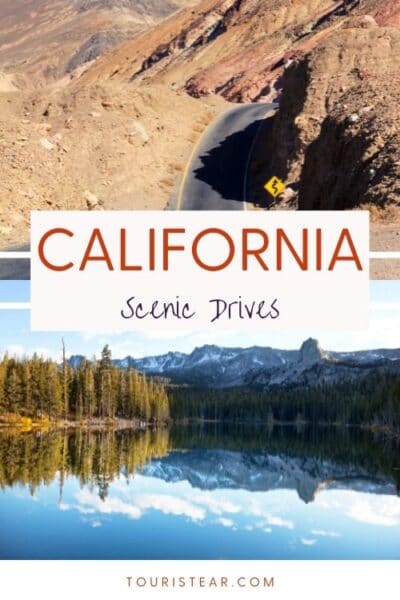 Disclosure: Some of the links on this post are affiliate links, meaning at no additional cost to you, I may earn a small commission if you click through and make a purchase.
Highway 395 (Sierra Nevada Mountains)
If you're looking for a multi-day drive, Highway 395 is the perfect option for you.
This fantastic road traverses the length of the Sierra Nevada Mountains, taking you all the way from Los Angeles to Lake Tahoe through small villages that will make you feel as though you've been transported into old western California.
Stunning views galore are guaranteed every mile of the way, but aside from the beauty of the road itself, the magic of this road trip is the list of places along the way worth stopping at for a day or two.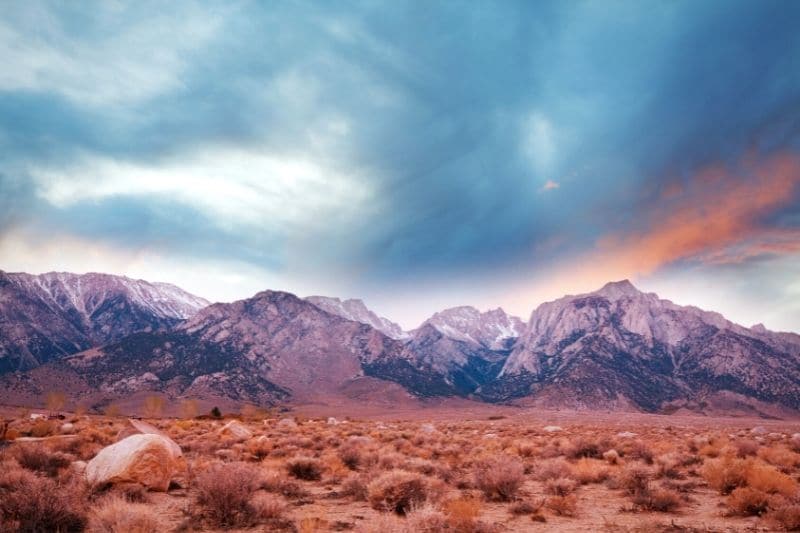 Death Valley and Joshua Tree, two of the Sunshine State's most alluring national parks, are set nearby, making this road trip a perfect excuse to visit them both in one go.
If that isn't quite enough to convince you to buckle up and hit the road, Highway 395 also crosses paths with some of California's best-kept secrets, including Mono Lake, Devil's Postpile, Bristlecone Pine Forest, and an eerie ghost town called Bodie!
Length: 450 miles
Time: A couple of days to weeks depending on how many stops you make along the way and how long you linger at each place. The best way to make the most out of this road trip is by taking your time and going slowly, especially when visiting spots like Death Valley and Joshua Tree national parks, so make sure you plan ahead.
Highway 190 through Death Valley
Despite its somewhat desolate name, Death Valley National Park is a mecca of lively landscapes. The best way to tackle as many views as possible? By taking the scenic route, of course!
Thanks to the fact that most of Death Valley's highlights are set close to the road, Highway 190 is a fantastic way to get close and personal with the park.
The first stop you need to make is Mesquite Sand Dunes at Stovepipe Wells, where you can hop off the car and climb up to one of the tallest dunes in the park. Next, check out Scotty's Castle, a Death Valley Ranch that provides a glimpse into life in the area during the roaring 20s.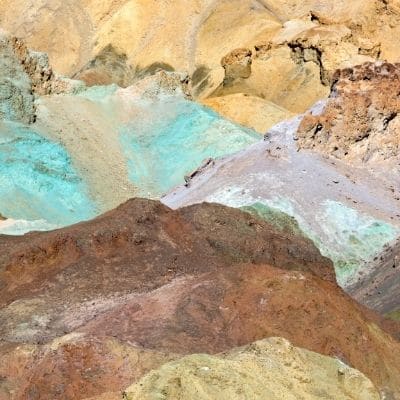 Another stop worth making if you love all things history is Harmony Borax Works, an abandoned mine and borax plant that provides a window into what life was like during the 17th century.
Next, drive to Furnace Creek, where you can stop to rest and grab a bite, or park your car for the day and head out to explore Death Valley on foot to get to know the park a little better.
From Furnace Creek, you can also access the Artist's Drive loop, which is another incredibly scenic drive where you'll go in search of mountains plastered in lively colors.
To end the drive in a truly dramatic way, head to Zabriskie Point, a viewpoint with the best views of the iconic golden badlands Death Valley is oh-so-popular for!
Length: 93 miles.
Time: One day minimum to check out all the main highlights. Two days is recommended in order to do side activities like driving Artist's Drive or going on a few hikes.
Jacinto Reyes Scenic Byway
Cutting right through the Cuyama, the Valley of San Joaquin, and all the way up to mountains measuring over 5,000 feet high, the Jacinto Reyes Scenic Byway is one of the best roads to take to connect with California's nature in a truly unique way.
At just over 35 miles, the drive is relatively short, but I highly recommend dedicating at least an entire day to it as you'll definitely want to make several stops along the way to take in the views.
Moreover, if you feel like you need to stretch your legs or you simply want to get a little more personal with the nature of the area, planning a stop at Los Padres National Forest is a must!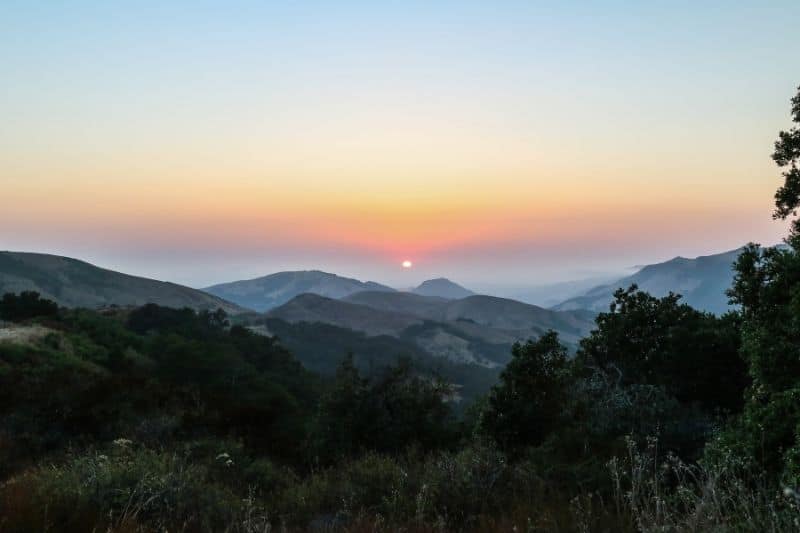 Hiking is the main activity at Los Padres. For a short and gentle rail, the Piedra Blanca Formations trail is just 2.6 miles long and provides great views as well as the possibility of wildlife sightings. If you're looking for a bit of a challenge, the Dry Lake Ridge Botanical area is guaranteed to please!
Distance: 36.5 miles
Time: Four hours to two days depending on whether you simply want to drive or actually make a road trip out of it and stop at destinations like Los Padres National Forest to get to know the nature of the area up close.
Which of these scenic drives catch your eye the most? Thanks to California's varied regions, each of these roads is entirely different from the other and I'd love to know which one you decided to go for!
Travel Insurance
Do not forget to buy travel insurance to travel to the United States. Hopefully, you don't need to use it, but it is better to be prepared for any eventuality or emergency.
In my case, I have Chapka's annual insurance, with worldwide medical assistance with good coverage. Also, you can use our link to get a 7% discount on Chapka Insurance.
Choosing travel insurance will depend mainly on the duration and coverage of the insurance. Therefore, it is best to inform yourself well to choose the best insurance available.
If you want you can review our guide on how to choose travel insurance, where you will find comparisons, opinions, and discounts.
Plan Your Trip to California
Disclosure: Some of the links on this post are affiliate links, meaning at no additional cost to you, I may earn a small commission if you click through and make a purchase.
Last Updated on 14 March, 2023 by Veronica