The Ultimate California Bucket List for Nature Lovers
Home to some of the most incredible natural wonders in the United States, the Golden State is easily one of the most beautiful destinations in the world to travel through if you love awe-inspiring views and outdoor adventures.
Mighty peaks, vast deserts, idyllic alpine lakes, and endless forests are just a few of the landscapes that dot the road. California sure knows how to do nature right from west to east and south to north, especially if you're looking for variety in your travel itinerary.
No matter the adventure you're looking for, the Golden State is almost guaranteed to have it.
From walking under canopy shades of the world's most giant trees to driving past colorful mountainsides in the desert, here's the ultimate California bucket list every nature lover needs to complete.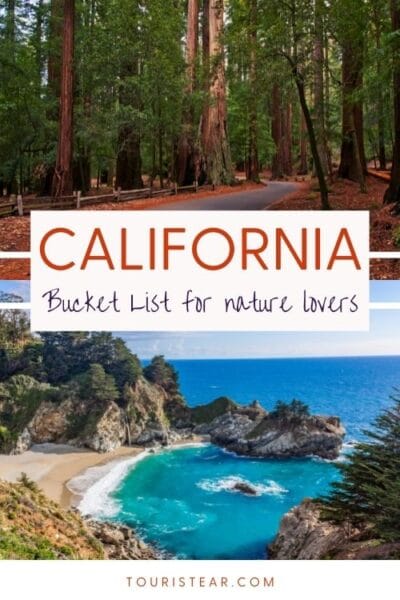 Travel Insurance
Do not forget to buy travel insurance to travel to the United States. Hopefully, you don't need to use it, but it is better to be prepared for any eventuality or emergency.
In my case, I have Chapka's annual insurance, with worldwide medical assistance with good coverage. Also, you can use our link to get a 7% discount on Chapka Insurance.
Choosing travel insurance will depend mainly on the duration and coverage of the insurance. Therefore, it is best to inform yourself well to choose the best insurance available.
If you want, you can review our guide on how to choose travel insurance, where you will find comparisons, opinions, and discounts.
The Ultimate California Bucket List for Nature Lovers
Road Trip Big Sur
A road trip through Big Sur is one of the dreamiest experiences in the entire world. Dotted by a rugged coastline and sky-high mountains on each side, this short (but splendid) drive guarantees serious eye candy every mile of the way.
Even though driving through Big Sur doesn't actually take very long if you don't make any stops, you could easily spend several weeks trying to complete the 90-mile-long drive, as the entire region contains a humongous array of things to do and places to see.
Plan Your West Coast Road Trip.
Explore the Life and Colors of Death Valley National Park
You wouldn't expect a place called Death Valley to brim with live and colorful views.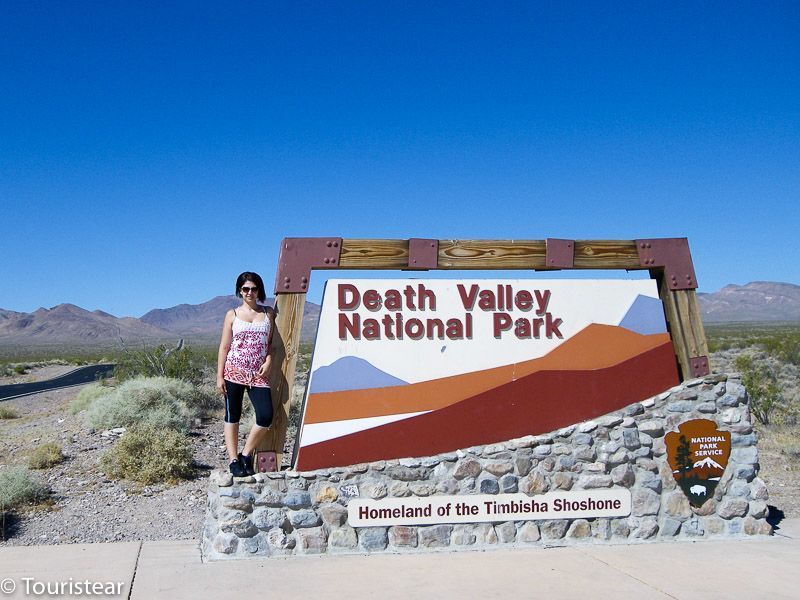 Even though this striking national park may look a bit desolate at first glance, once you dive a little deeper, you'll be awe-struck by a landscape filled with whacky-looking rock formations, twisting sand dunes, gorgeous canyons, and mountainsides splashed in vibrant colors.
Even though you could spend several weeks exploring Death Valley and never have to do the same thing twice.
If you're short on time, a few of the must-do activities include hiking on hills of borax, braving gravity by sledding down a sand dune, standing on the lowest part of the USA, and driving Artist's Drive in search of multicolored mountains!
Get to Know the Best of Yosemite on a Road Trip
Yosemite National Park is one of the most iconic places in California, and there's no better way to see the best it has to offer than by driving down Highway 120, or Tioga Road as it's more commonly known.
This fabulous drive stretches along the entire park, taking drivers all the way up to the highest pass in California before descending into the Eastern Sierra.
Stunning views are guaranteed every mile of the way, with some of the highlights being close-up views of two emblematic cliffs. Yosemite is oh-so-known-for (Clouds Rest and Half-Dome) at Olmsted Point, as well as alpine lakes and striking redwood groves.
Moreover, this road also passes some of the most incredible hidden California gems, including Mono Lake, a whacky-looking saline soda lake that looks straight out of this world.
As a note, make sure you plan this road trip between late May and early November, as the road is usually closed for the rest of the year.
Check Yosemite's official website for exact dates to ensure you plan your visit during the right season!
Walk Under a Canopy of Centuries-old Redwoods
Set on the coast of northern California, Redwood National Park is one of the most unique places in the world.
Home to cirques of centuries-old redwood groves, this striking national park is home to some of the tallest living trees on the entire planet.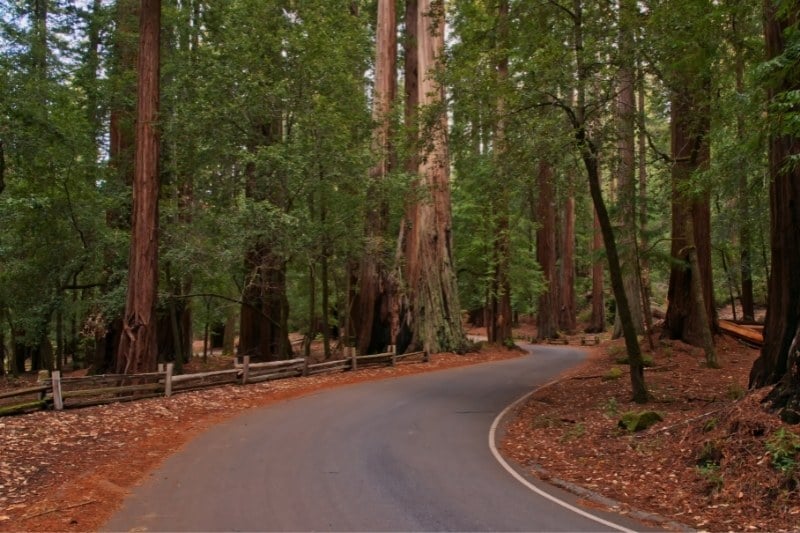 Boasting over 130,000 acres of forest, the park is a combination of various state parks in the area, and the result is a vast forest that will make you feel as though you've been transported into a fairytale.
While visiting, make sure not to miss out on driving the Newton B. Drury Scenic Parkway, a 10-mile road that cuts through the forest, providing views of the groves of redwoods as well as several trailheads you can park at before going on a hike to get to know the park a bit better.
Another must be hiking through Fern Canyon, a mystifying canyon with walls draped in ferns and a creek flowing through it, making the entire scene resemble a scene from a Jurassic Park film (Fun fact: Dieter Stark's final scene in Jurassic Park 2 was actually shot at Fern Canyon!).
Spot Animals at Point Reyes National Seashore
Love anything wildlife-related? Point Reyes National Seashore is a bit of a hidden gem in California and one of the best places to go in search of some serious wildlife encounters.
Going on a whale-watching adventure is why most visitors visit this wonderful place.
With that said, though, the park is home to several different habitats, including:
beaches,
open grasslands,
forested ridges,
and mountains,
Making hiking here a true treat that will give you the chance to have some seriously unique wildlife encounters on foot (watch out for elephant seals and bobcats!)
I hope this list of incredible destinations in California for nature lovers inspired you to plot your next escape in the Golden State.
Did any of these natural gems in the Golden State catch your eye? Which of these destinations would you visit first? Let me know in the comment section below!
Plan your trip to California
Last Updated on 25 September, 2023 by Veronica
Disclosure: Some of the links on this post are affiliate links, meaning at no additional cost to you, I may earn a small commission if you click through and make a purchase.
Author: Veronica
Vero, a seasoned traveler, has explored 25 countries and lived in five, gaining a rich perspective and fostering an infectious passion for travel. With a heart full of wanderlust, Vero uncovers the world's hidden gems and shares insights, tips, and planning advice to inspire and assist fellow adventurers. Join Vero and let the shared passion for travel create unforgettable memories.