Scotland Road Trip: Stretch from Stirling to Glencoe
In the last article, we told you about what to see from Edinburgh to Stirling. Today, we continue this fabulous road trip from Stirling to Glencoe, a town tragically known for the Glencoe massacre that we'll talk about a little more later.
We start in Stirling in the morning, I do not know if I told you, but when we are on a road trip, we like to get up early.
Best Things to Do from Stirling to Glencoe
Dunblane Cathedral
The first stop from Stirling to Glencoe road trip is Dunblane; it's 6 miles away. The next major stop is Doune Castle, and it doesn't open until 09:30, so we have a couple of hours for a few visits.
In Dunblane, the cathedral is beautiful and very old (XII century). We are very pleased with all the tombstones outside, not only in this cathedral but in all the cathedrals and many churches we have visited in Scotland.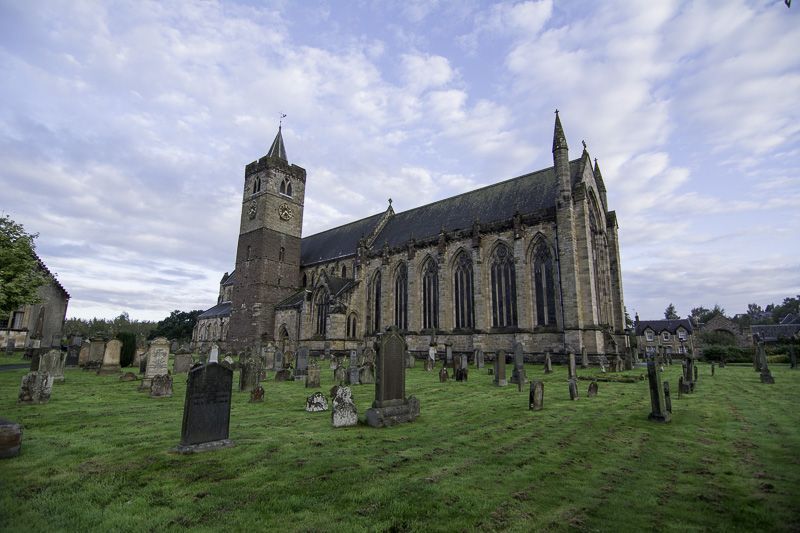 Stirling Monument
Continue with this stretch from Stirling to Glencoe. After coffee in a café right in front of the cathedral, continue to see Doune Castle.
And on the way, you'll find the monument to Stirling, an aviation colonel of the Second World War.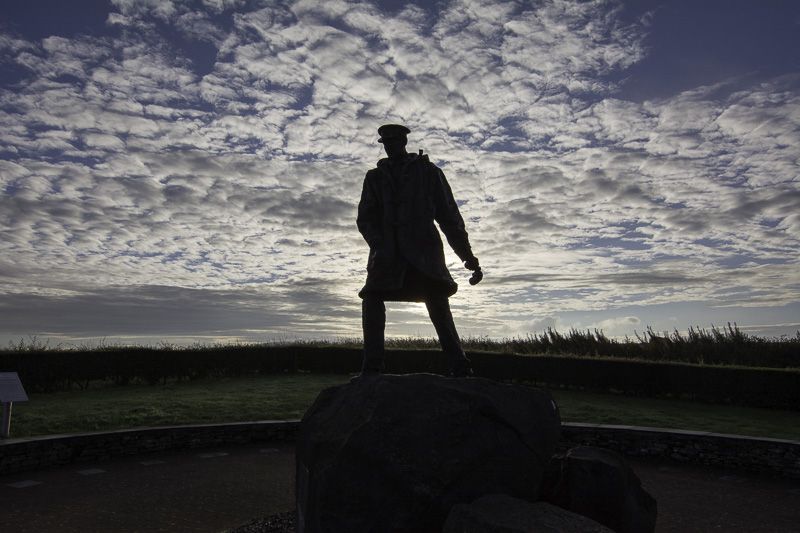 Not that I was particularly struck by the monument itself but by the location.
When we turned our backs on the monument, we looked at one of those landscapes that we imagined when we thought of Scotland, and I spent more time looking at the landscape than the monument.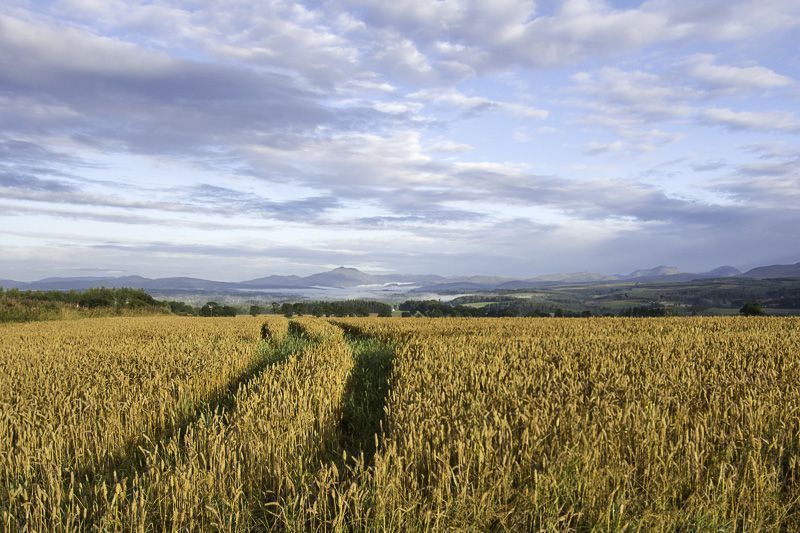 Doune Castle
Continue on your way to Doune to visit Doune Castle, one of the main stops from Stirling to Glencoe.
This castle was vital during the time, but the real interest (especially for Vero) is that it is one of the main scenarios in which the Outlander TV Show was filmed.
We arrived at least half an hour before it opened, so we took the camping gas and had a coffee in the meantime.
We also took pictures taking advantage of almost no people, and then we walked around the castle; there is a river near a pretty nice walk.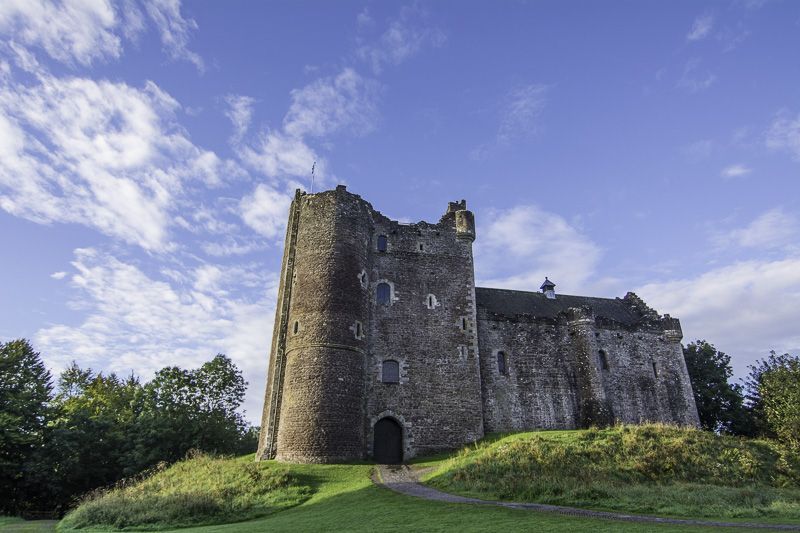 The castle inside is pretty good, and they also have it oriented to the Outlander theme, so it's the actor who narrates you in the audio guide where some of the scenes and some anecdotes happen.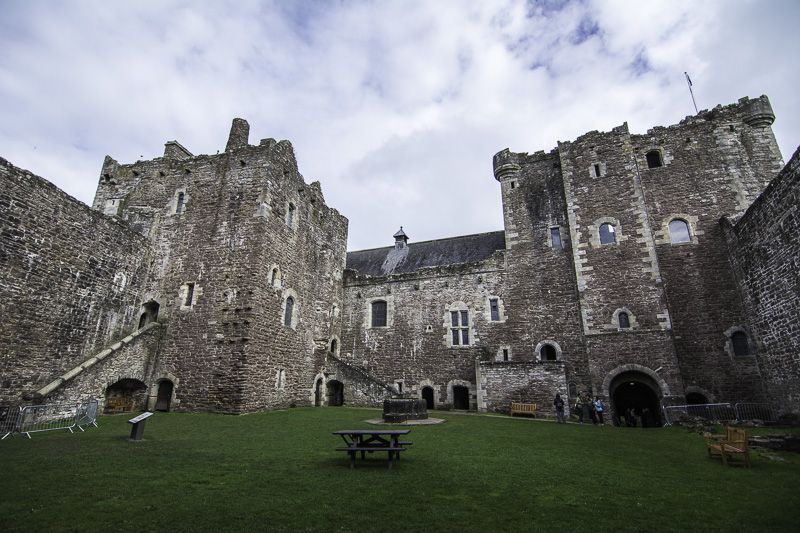 In addition, they explain what life was like inside the castle, the kitchens, the rooms, how they heated them, and how they took advantage of the heat of the kitchens for that too.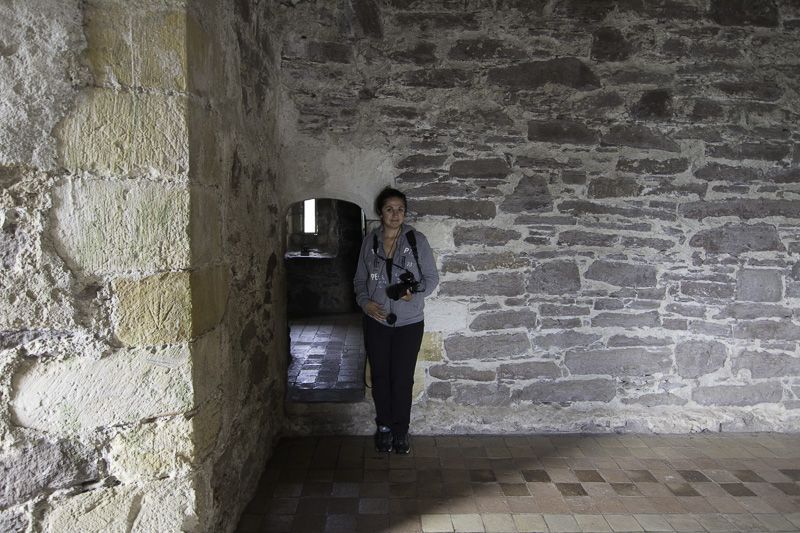 The halls were huge and told you how important they were and how they served as a meeting point and ceremonies.
As the diners were placed during dinner, it was of paramount importance according to the levels and classes, and the central fire had to be spectacular. Look at the size it's.
Glengoyne Distillery
You can't make the route from Stirling to Glencoe and not visit this distillery. It is 23 miles from Doune Castle in Dumgoyne.
The Highland distillery is further south, and we loved it. It is a family distillery, which does not belong to one of these large groups that now dominate all major distilleries.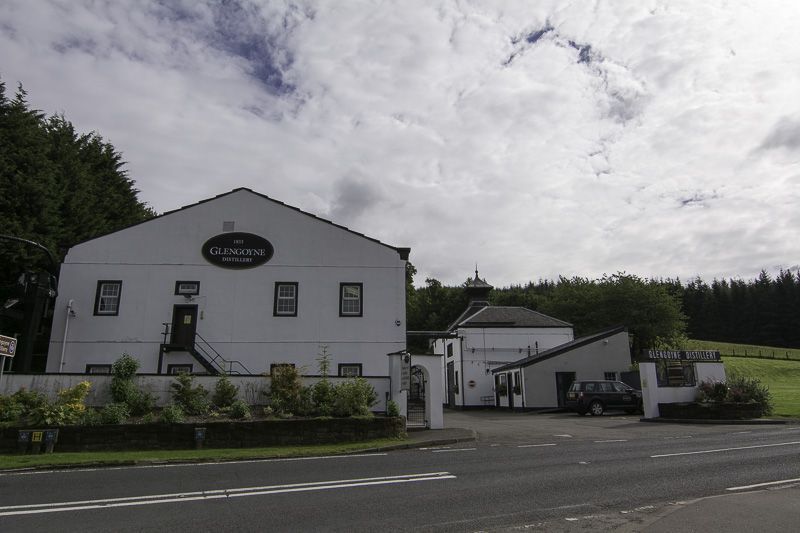 This distillery is small, and everything is done without haste; it is one of its mottos, its whisky is made without haste, without running.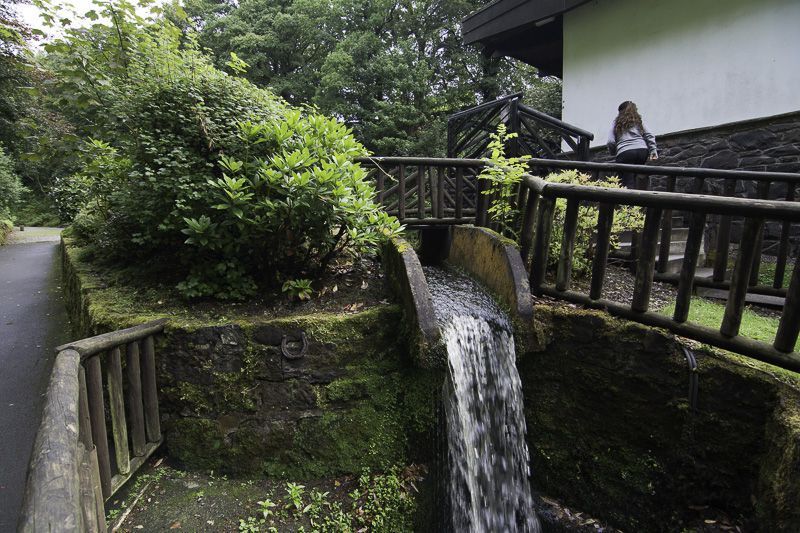 The water they use is taken from a spring that reaches directly into the distillery and stores it in a kind of natural pool.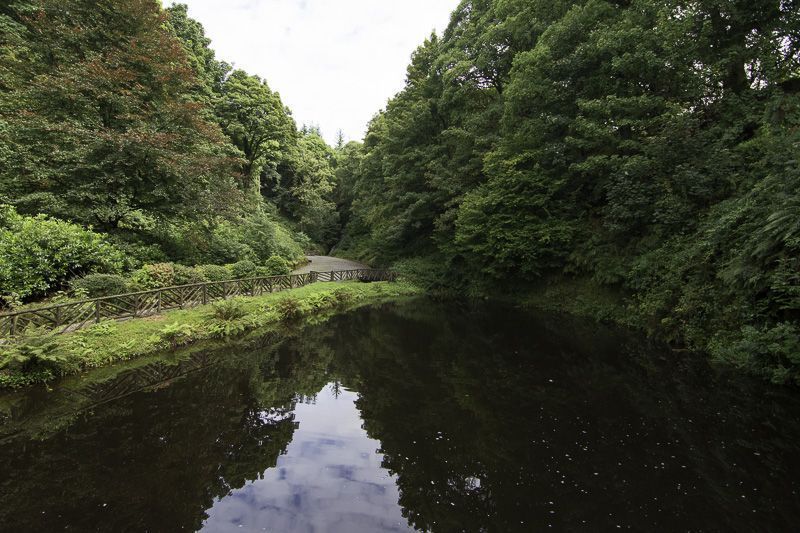 They explain the whisky manufacturing process during the tour, taking care never to reveal their tricks to you logically.
In the end, after several visits to distilleries, you realize that everyone counts more or less the same thing, except for one thing, how they do the process of malting barley.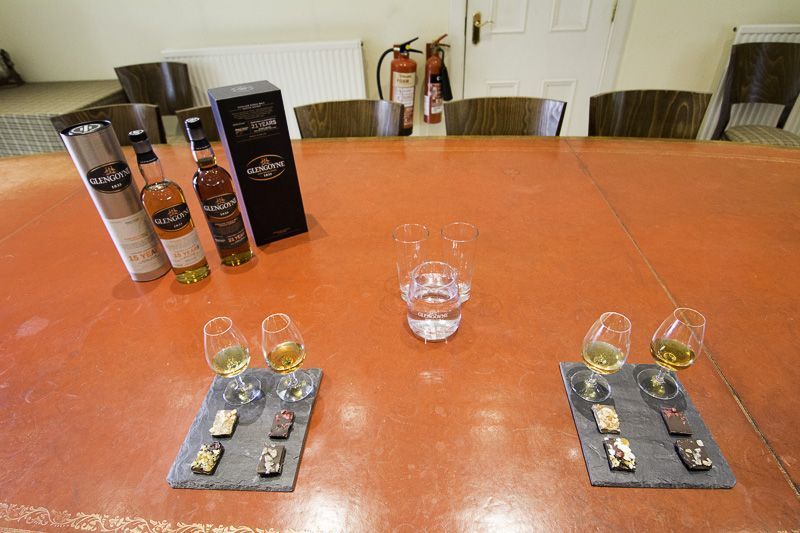 We did the whiskey and chocolate tour and the truth we loved, we bought a bottle because it's delicious, but I'm sure we'll buy more.
Loch Lomonds Park and The Trossachs
We crossed Loch Lomonds Park and The Trossachs on our route from Stirling to Glencoe. It is a particularly nice park and is also relatively close to Glasgow, making it quite crowded.
This means that the regulations that allow outdoor camping in Scotland do not apply in this park and only in this park.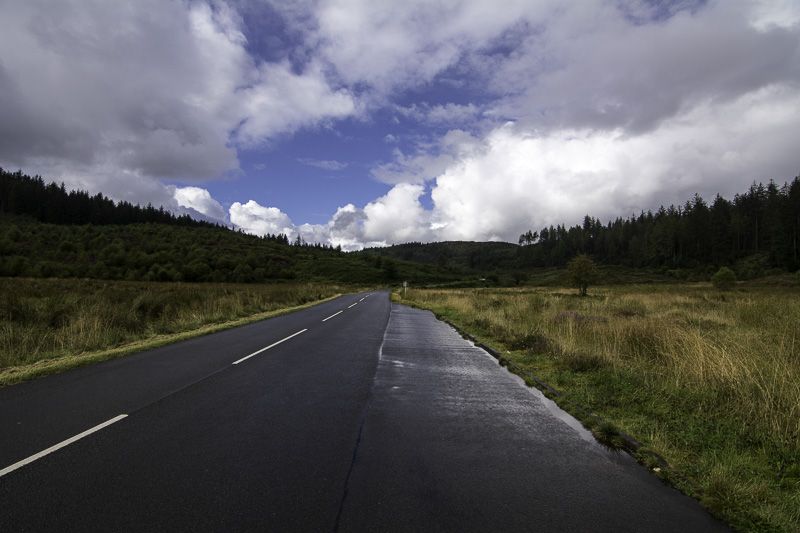 Along the way, we came across landscapes and roads like the one you can see in the photo; it was really inevitable to stand every 3 or 4 minutes to take a photo because the landscape and the environment were beautiful.
As we passed through the park, we saw a super special rainbow; everyone driving stopped to photograph it. A rainbow did not have the typical shape but rather looked like a blanket that engulfed the mountain.
The truth is, we threw a lot of pictures at it, and I'm not sure they're doing justice to the show we saw live.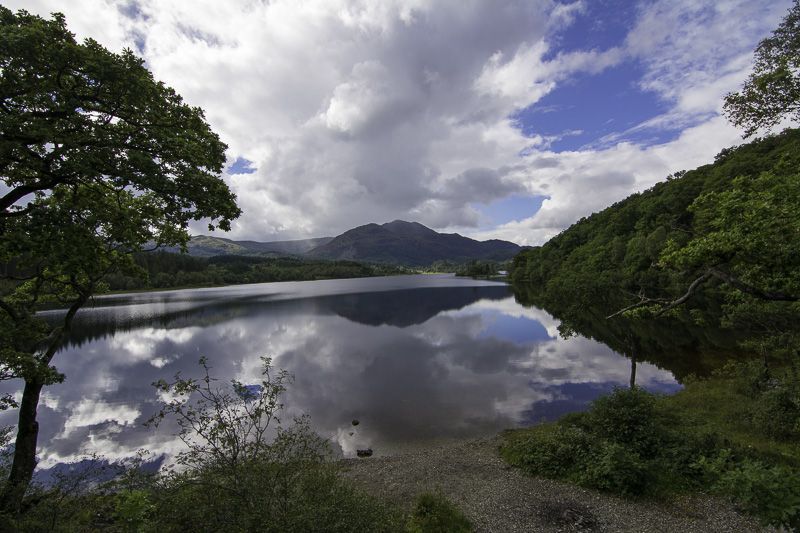 We also encounter landscapes and lakes like these. We were fortunate because it rained so little. As you see in the photo, there were clouds, but it didn't rain, and the days were super pleasant.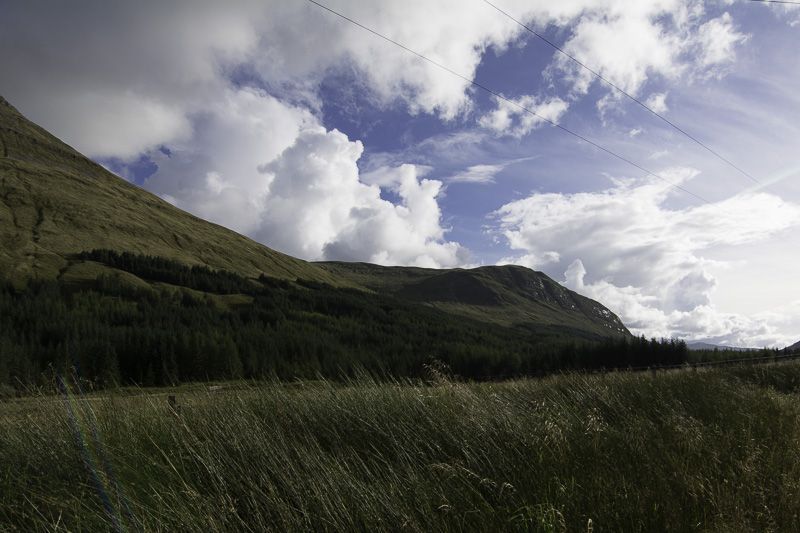 Kilchurn Castle
We headed towards Kilchurn castle, a completely abandoned castle and half-destroyed but visitable until 17:00.
We knew we weren't on time, so we were dedicated to enjoying the scenery, knowing that the castle would see it on the outside.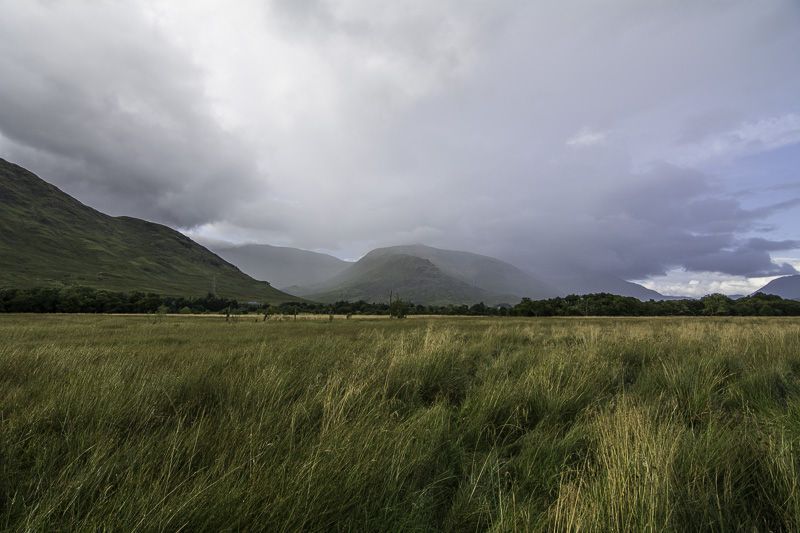 The day began to get a little rainier, and the sun mingled with clouds and rain. You didn't know whether to put on raincoats or sunglasses or both.
When we got to Kilchurn, it was raining but sunny. It was a pretty magical print.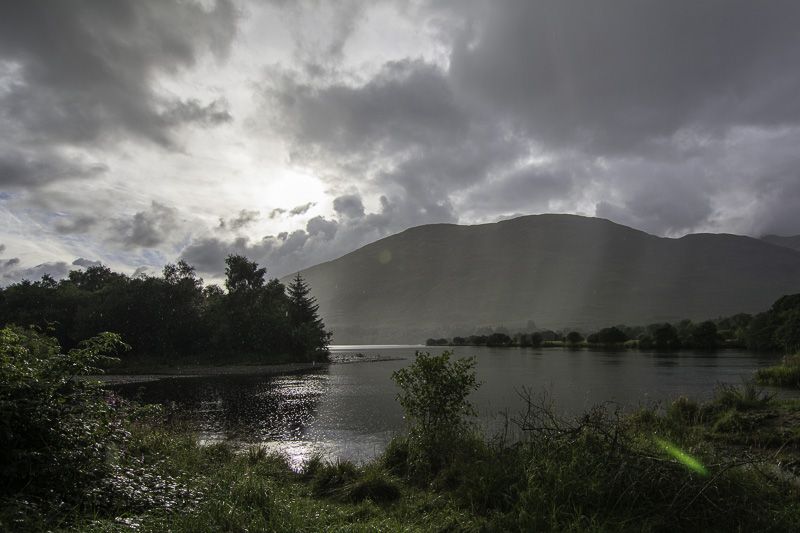 We walked to the castle as it rained. Nevertheless, we were able to take this photo, a pity because time did not accompany us, the best photos of this castle are not taken from here, but from the road that passes by the lake and in which it seems that the castle is in the middle of the lake, as in Eilean Donan.
It's a little spinel I've got nailed, so I have to go back just to throw away that picture and all the clear ones.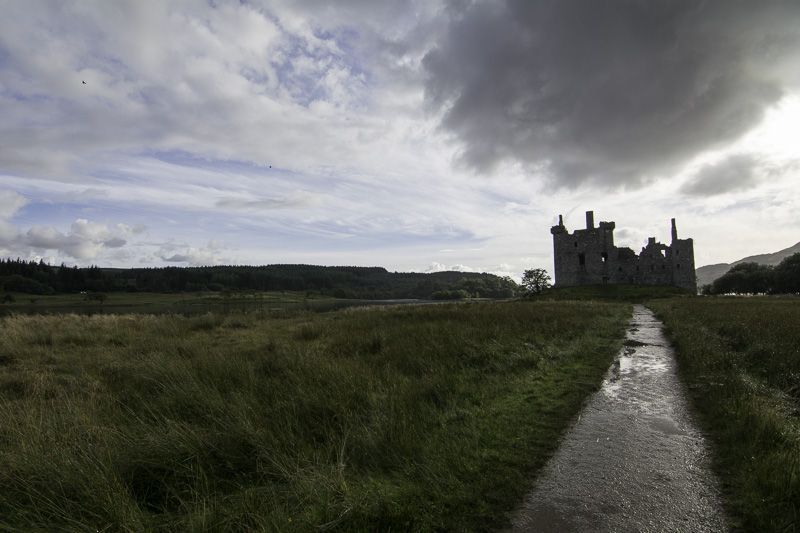 Glencoe
We continue our way from Kilchurn castle to the Glencoe Valley. The Glencoe massacre occurred on February 13, 1692. Captain Robert Campbell and his men killed the entire McDonald clan in retaliation for a late oath of allegiance.
This would have been one more battle if it weren't for Captain Campbell and his men being welcomed by the McDonald clan's hospitality.
In fact, from that moment on, the phrase "never trust a Campbell" was coined.
We decided to spend the night on the shore of Loch Linnhe with the view of Stalker castle.
We put the tent in front of the castle, prepared spaghetti, took cookies as a dessert and a coffee to finish while enjoying the sunset with the castle at first sight. Just awesome!
Very nice to end the day, don't you think?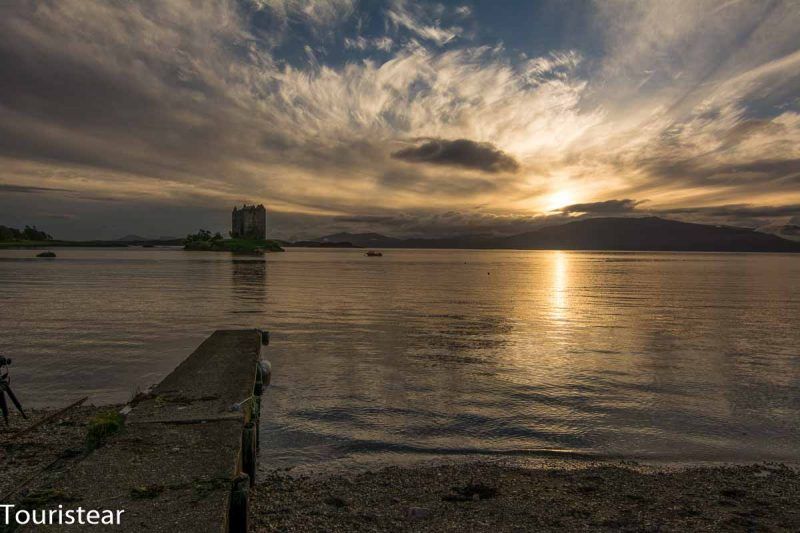 So far, the stretch we made from Stirling to Glencoe is awesome, with historical monuments and nature parks, relaxation, and entertainment. And you, would you visit anything else on this route?
Plan Your Trip to Scotland
Last Updated on 27 January, 2023 by Veronica
Disclosure: Some of the links on this post are affiliate links, meaning at no additional cost to you, I may earn a small commission if you click through and make a purchase.