Last Updated on 17 December, 2020 by Veronica
Today, I bring you the second part of the most beautiful villages in the south of France. Although I sincerely hope to increase this list with more awesome villages.
On our road trip along the French Cote d'Azur, we visited some villages listed as the most beautiful in France and others that recommended us along the way, which may not be within this official category. But they are nice to our taste!
The most beautiful villages in the south of France (Part 2)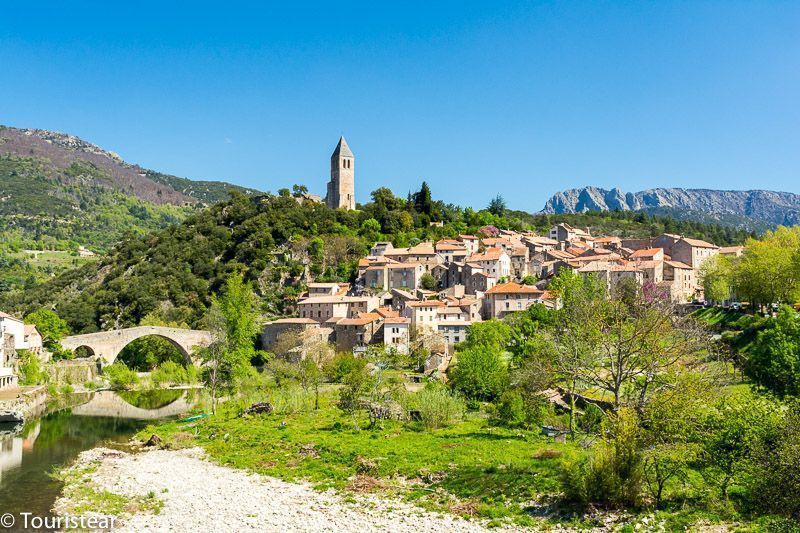 Olargues
Olargues is a village located in the Languedoc-Roussillon region on the banks of the Jaurés River. This beautiful village has a long history as it was home to Romans and Visigoths, has suffered sieges, and almost became unpopulated.
Of the villages that we have visited, this could be the largest and despite this, it is a village that has managed to save its medieval charm and its very quiet and beautiful streets.
We were lucky enough to arrive at the time when the cherry blossoms were blossoming, it is a very characteristic tree of the village and very beautiful.
Don't forget to stop by its famous 12th-century Devil's Bridge.
Saint Guilhem le Desert
Saint Guilhem le Desert is a medieval village where time has stopped and you can enjoy its streets and landscape without traffic, since the cars have to be parked outside, in the places enabled for it.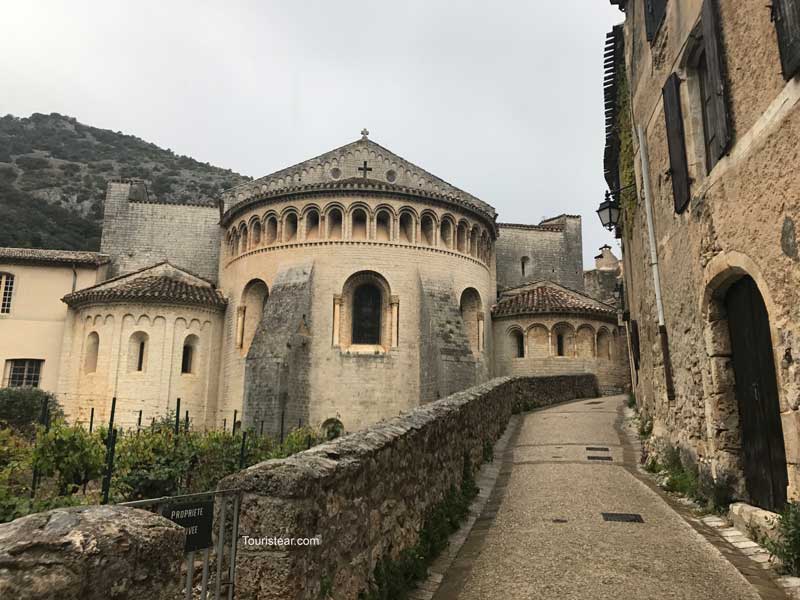 It is one of the villages that we visited that I liked the most, I don't know if it was because it was raining and that gave it a special atmosphere or because it is tucked into a valley surrounded by green mountains or both at the same time! The truth that it is a very nice, quiet village, ideal to have a drink and walk its medieval streets with tranquility, even if it rains!
Gassin, one of the most beautiful villages in France
To this beautiful medieval village we arrived in the morning and were able to enjoy it almost on our own, although it looks like it receives many visitors. When we were leaving, the parking lot was filling up.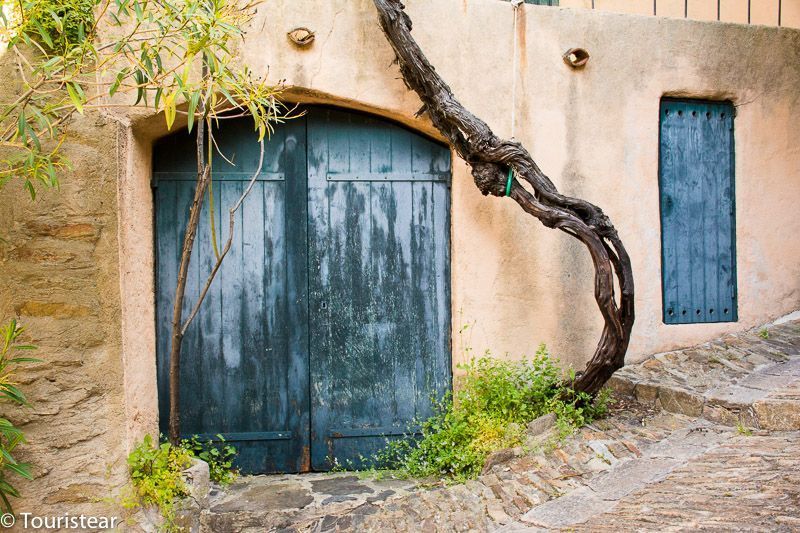 The village of Gassin is really beautiful, and like the previous two, it belongs to the most beautiful villages in France. Gassin is a village with narrow and steep streets, you can walk with total tranquility since you can not find vehicles inside.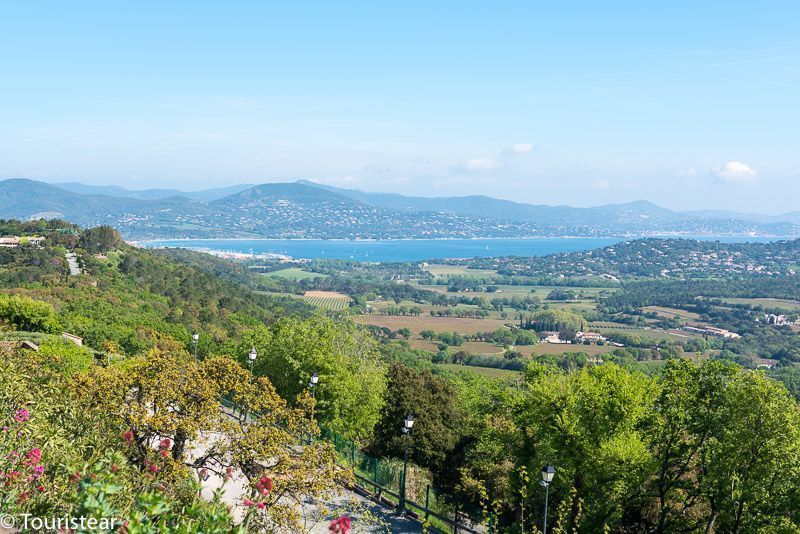 From this beautiful village, you can see St. Tropez Bay (the next stop on the South of France road trip ).
If you want to stay and sleep in Gassin, you can do it at Hotel Bello Visto, which has fantastic views!
Saint Agnes
A few kilometers from Monaco is the picturesque village of Saint Agnes. It is located almost on the border with Italy and on good weather days, you can even see Italy.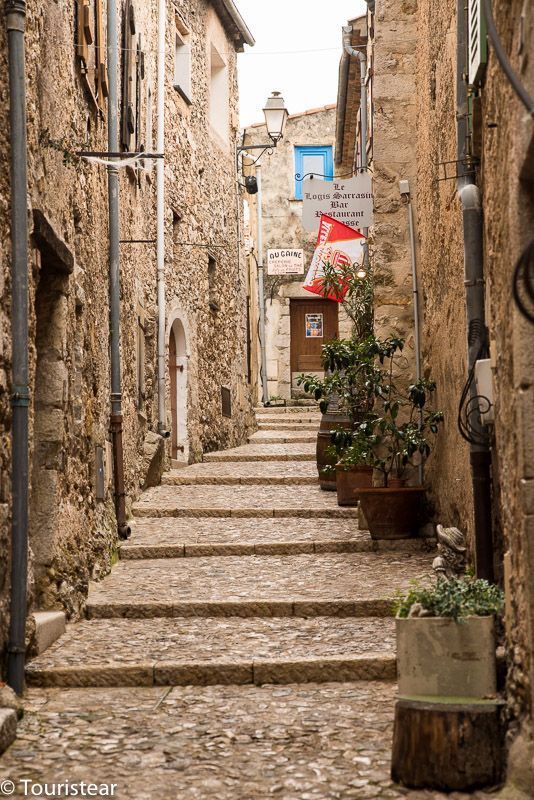 In Saint Agnes, we arrived at lunchtime, a little late for the French schedule, a day that was quite cloudy. We ate at Le Saint Yves, a very quaint family restaurant, serving very tasty French food. Then we went for a walk to "burn" all the food.
This village besides being very nice, has a fort of the Maginot line, when we arrived it was closed, but you can visit it.
In Saint Agnes, you can stay in a charming places such as Gite Au Coeur Du Chalet in Belledonne vers Prapoutel Les 7 Laux.
Grasse, the Perfume Capital
On the Côte d'Azur of France, we visit Grasse, known as the international perfume capital. It was part of the southern road trip to France in 10 days.
They say there are 200 perfumers in the world and that 40 are in Grasse!
In addition to perfumes, Grasse is a 7th-century medieval town, with palaces, narrow alleys, a cathedral, etc. It is best to get carried away and tour Grasse with no hurry.
You can visit the Fragonard Museum and the International Perfumery Museum until 6pm.
I'm sure you already know it or you've imagined it. Grasse is where Grenouille travels, the protagonist of "The Perfume" to create the perfect fragrance.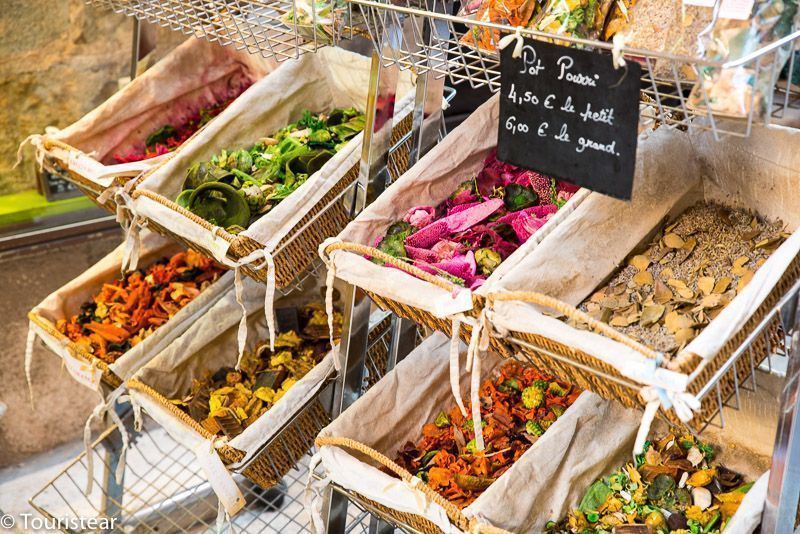 Do you want to stay in the perfume capital? You can do it in La Bellaudiere, a renovated 16th-century house with beautiful views.
Eze, a small medieval village
To this medieval town, we arrived thanks to a girl we were chatting in Nice. We told her that we were going to Monaco afterward and she told us that on the way was Eze, a medieval village that few know but is very beautiful.
It is located on top of a cliff and has panoramic views of the Mediterranean Sea and the Cote d'Azur. Eze itself is a fantastic lookout.
Tell me, do you like medieval villages too? What's your favorite? Here's the link to the association of the most beautiful villages in France to take a look at it.
Prepare your journey through the South of France
Book Your Trip
Book Your Flight
Find a cheap flight by using Skyscanner.
Book Your Accommodation
You can book your hostel, hotel, or apartments on Booking.com.
Don't Forget Travel Insurance
Travel insurance will protect you against illness, injury, theft, and cancellations. It's your protection in case anything goes wrong. You never go on a trip without it.
Best companies for activities
Check out Civitatis.com and find the best tours in English (French, Spanish and Italian)
Looking for the best companies to save money with?
Check out my resource page for the best companies to use when you travel! I list all the ones I use to save money when I travel – and I think will help you too! (Is in Spanish yet)
We are not native English speakers but we have decided to translate our post to English so we can share it with the whole world. If you see any spelling mistake or something, please let us know, it is so important to us. If you do so, we can improve our post and also our English knowledge! Thanks in advance!!!
This post may contain affiliate links. That means if you click and buy, I may receive a small commission (at zero cost to you). The commission helps us to keep this project running and to continue creating useful content for your travels. Thank you so much for your support! Please see my Affiliate Disclosure Policy for more information.