The 15 Best Things To Do in Inverness
Inverness is located on Scotland's northeast coast and is the Highlands' capital. It is also a beautiful city with many attractions. So now we want to tell you the must-visit places in Inverness.
The city is crossed by the River Ness, about 20 kilometers from the famous Loch Ness.
Inverness Castle
Being in Scotland, you would think you would find a medieval castle, but in the case of Inverness Castle, it is a relatively modern construction.
It was built in 1836 with a reddish sandstone that makes it look beautiful, surrounded by a typical Highlands landscape. Of course, in the same place before, there was another castle from the 11th century.
The castle is on a cliff, offering spectacular views of the River Ness.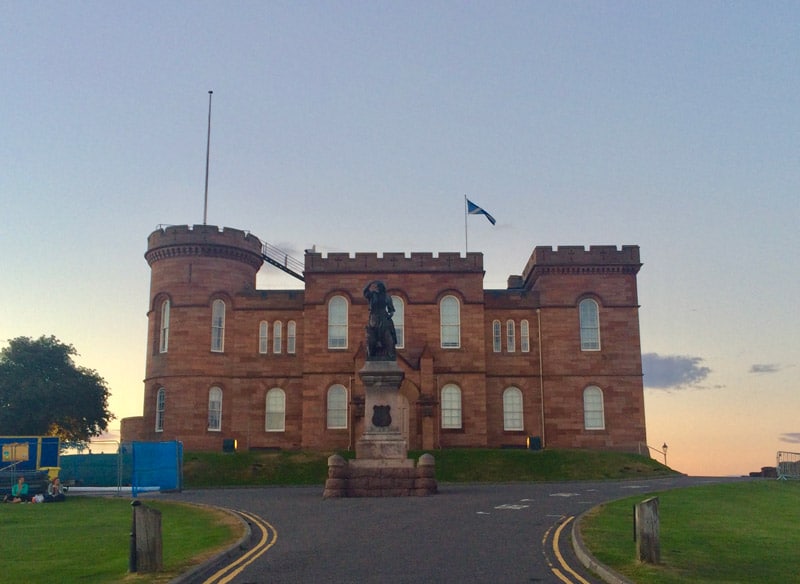 It currently houses public offices, so it is not open to the public. But you will be able to enjoy its facade and gardens.
The castle is composed of two buildings. The second served as a jail and is now the Sheriff's Court of Inverness.
Touring the Center of Inverness
One of the things you have to see in Inverness is its historic center, with cobblestone streets and typical British facades.
The busiest areas are Church and Academy Streets, where you will find restaurants and stores. You can also take a walk along High Street, the main avenue, where the tourist office and many stores selling souvenirs are located.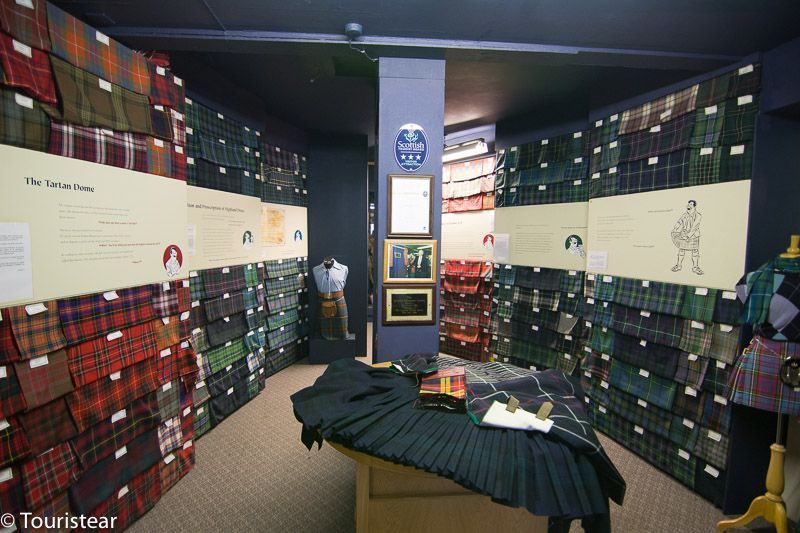 The center rests on the banks of the River Ness, and following the network of pedestrian streets, you can reach the Victorian market, one of the must-see places in Inverness.
Victorian Market
This market was inaugurated in 1870. Its architecture followed the fashion of covered galleries, with narrow corridors and iron and glass ceilings.
It is the ideal place to take a walk or have a coffee when the weather in Inverness doesn't let you walk down the street or go for a hike.
You will find bars, restaurants, hairdressers, fishing stores, and antique and souvenir stores.
Take a leisurely stroll and admire the typical architecture of an era, both inside and out.
The River Ness Islands
Several islands fork the course of the River Ness and are connected to the city by various bridges.
If the weather is nice, you can take a walk along the riverbank and choose one of the islands for a picnic in one of the quieter areas of the city. So if you have a sunny day, the River Ness Islands should be on the list of what to see in Inverness.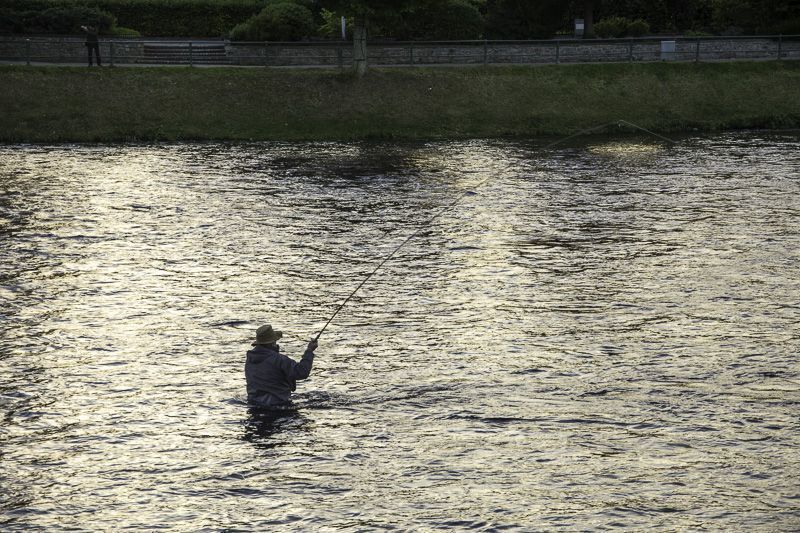 The islands and the river bank are covered with lush trees so you will learn a little about the region's nature. If you go in autumn, you will notice the different shades of ochre that cover everything, and in spring and summer, you will find the other species of flowers and plants of the Highlands.
From the Infirmary Bridge, you will have good views of the river, and you will be able to take good pictures.
Near the islands is the Botanical Garden.
Inverness Botanic Garden
In these gardens, you can see native plants and some that have arrived from remote places. In the Tropical House, there are plants and flowers from countries of the southern hemisphere so that you can learn about coffee plants, pineapple, bananas, orchids, and many more.
You'll also love the Cactus House, where you'll find hundreds of varieties of cacti and succulents.
In addition to all this, it has a tea house that you will love if you need to stay in a warm place to have a coffee and eat some cake.
Inverness Cathedral
The Cathedral of St. Andrews is one of the must-see buildings in Inverness.
It is a Protestant cathedral that was built in 1869. The Archbishop of Canterbury laid the foundation stone. This act was considered historic because it had been over two centuries since any religious authority in England had performed such an important act on Scottish soil.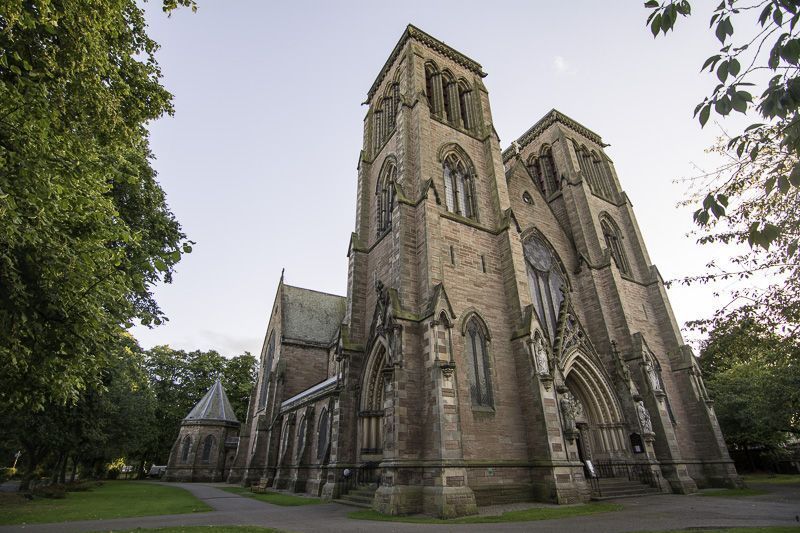 The best views of this building are from the castle's observation deck. But when you approach the cathedral, you are amazed by the details of the reliefs on its façade.. Take a few minutes to admire the carvings above the main door.
It has two towers and is built with pink sandstone and limestone.
Inverness Museum
The Inverness Museum is the place to learn about the history and heritage of Inverness. They usually have a permanent collection and receive transitory exhibitions.
You will also see works of art and crafts made by local artists.
The Infirmary Bridge
Although it's not very high, the Infirmary Bridge will give you a little adrenaline rush… especially if you're traveling in a group and some joker starts jumping off. It just so happens that the Infirmary Bridge is an iron suspension bridge that swings and sways quite a bit.
It is a pedestrian bridge built in 1879 that crosses the River Ness and that, on holidays has to be controlled by the police so that no more than 10 people cross it at a time.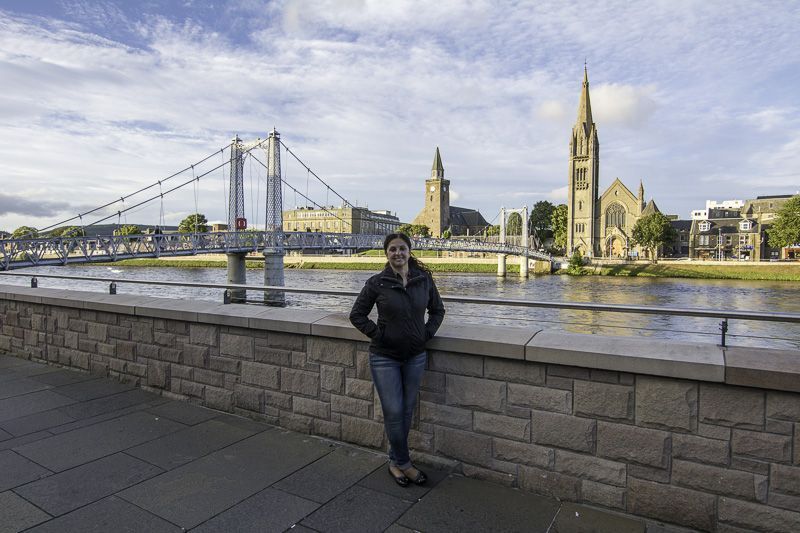 Old High Church
The church dates from the 18th century. However, its tower dates back to the 14th century. Its name has to do with the fact that it was the tallest building in the city of Inverness for a long time.
Its site, overlooking the banks of the River Ness, has been used for worship since Celtic times. So the congregation claims that it was founded by St. Columba, an Irish monk who was the first to bring Christianity to Inverness.
It is the official church of the city, so it is where the most important ceremonies take place.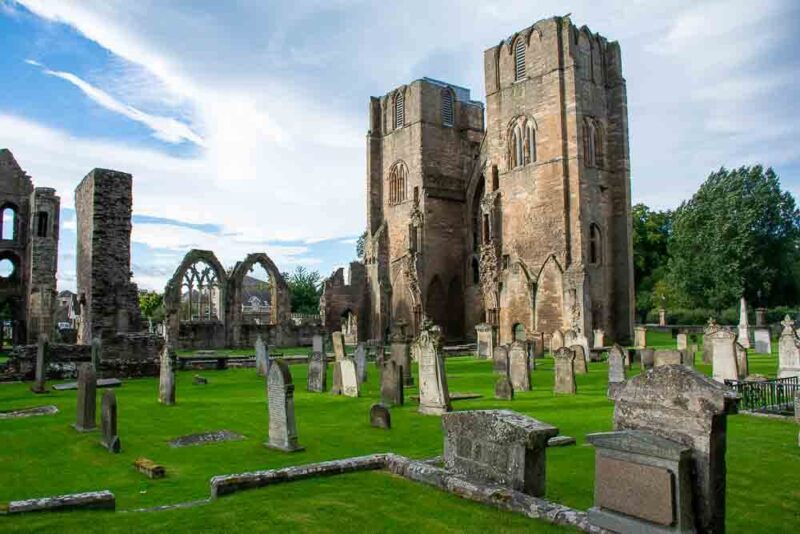 Visiting Leaky's Bookstore
Even if you're not a fan of bookstores, this is definitely one of the places you must see in Inverness.
One of the largest used bookstores in Scotland, it has over 100,000 books. And that's not what makes it so unique; it's that it's inside an old church. A church converted into a bookstore; you don't see that every day.
On their Instagram, you can see some pictures of this amazing place, their antique collections, and how they managed to do the renovation.
If you are a lover of books and used bookstores, you will want to spend hours looking for rare and unobtainable books.
Drinking one (or more) Pints in a Pub
Like any good Scottish city, there are many pubs in Inverness where you can go to taste some of the best beers in the country.
One of the most popular pubs is Hootananny. The pub is inside a Victorian building. Downstairs you can listen to traditional Scottish music and upstairs you can listen to rock, ska and some other more modern styles. In addition, they often organize live concerts.
Another one you might like is The Castle Tavern, right in front of the castle. They have a good variety of beers and delicious snacks to go with them.
And the last recommendation is Black Isle Brewery Bar, which has pizzas made in a wood-fired oven. And they produce organic beers with products grown in the region.
Taste the Local Gastronomy
If we talk about typical food, we have to talk about exquisite "ugly" haggis. It may not be a dish for everyone, but we loved it.
It is the stomach of a sheep stuffed with its own offal, such as liver, heart, lungs, kidneys, etc., which is seasoned with coriander, black pepper and onion. It is usually served with mashed potatoes.
If you can't bring yourself to order a whole haggis, you can try it at a typical Scottish breakfast. They usually add a couple of slices of haggis. It is tasty; try it if you are not vegetarian.
In addition to this dish, I recommend trying some sweet specialties. In Scotland, they make exquisite cakes, so go to one of their confectioneries and try a couple of options.
The Loch Ness Tour
Being so close to Loch Ness, you must take the opportunity to go on an excursion. You can go from the city of Inverness, or you can book the tour from here.
In all tours, you will be told the legend of the lake monster, and you will be given time inside the lake to see the wonderful scenery surrounding it.
The complete tours also take you to nearby castles, such as Urquhart, Fort Augustus, and the Falls of Foyers. But if you take a day trip that includes Loch Ness and the Highlands, chances are you'll know the loch only from the shore.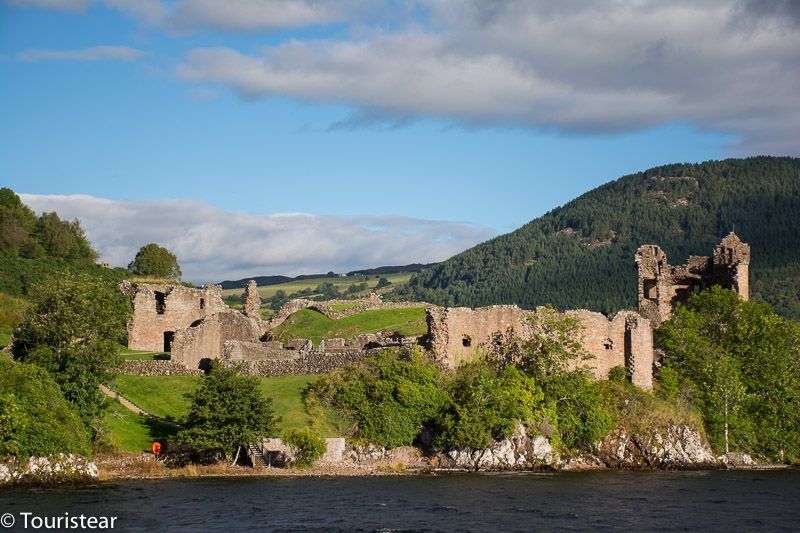 So it all depends on how much time you have available for the loch and how much you are interested in the legend of the Loch Ness Monster.
We booked the boat tour, including a visit to Urquhart Castle's ruins. The excursion is excellent. You will surely be surprised by the color of the water in the lake. It is so deep that the water looks black!
Visit Culloden Battlefield from Inverness
The Battle of Culloden in 1746 was the last battle on Scotland's soil. It was the last confrontation between the Jacobites, who wanted to restore the House of Stuart to the throne, and the British army.
After the battle, the cruelty of the British to the Highlanders was such that their general was nicknamed "Cumberland the Butcher." The Scottish clans were disbanded by law, and even the traditional kilts were banned.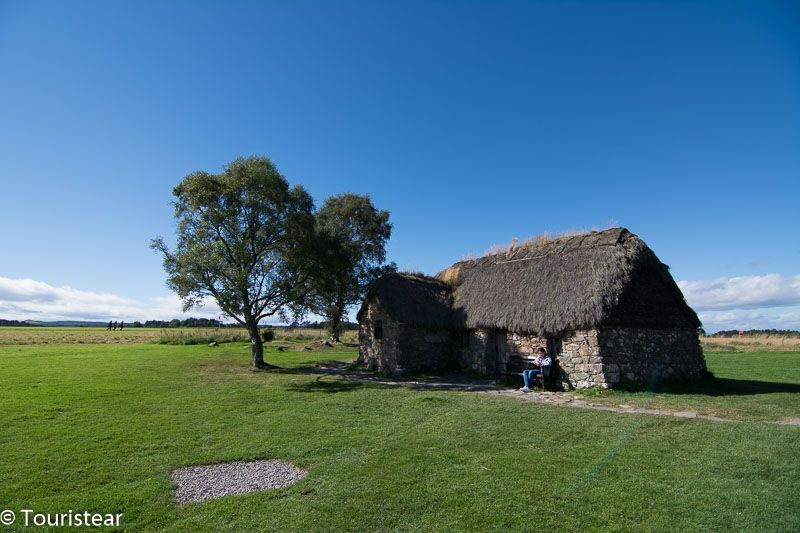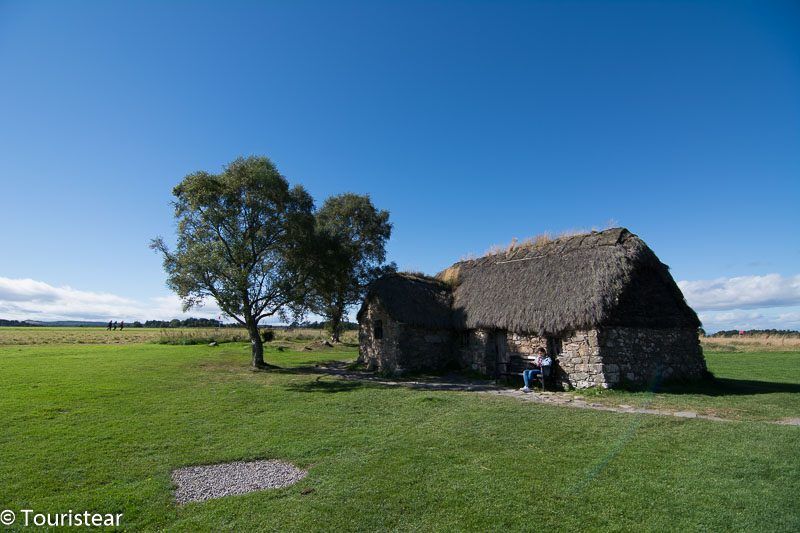 At the Culloden Battlefield Visitor Center, you can learn about the history and see some interactive exhibits to understand the horror of this battle and the consequences the Scots had to endure.
You can make your own way to the visitor center or take some of the tours that take you there from Inverness. Some take the opportunity to do a combined tour of Culloden and Loch Ness. Also, you can see some of the locations where Outlander was filmed.
Craig Phadrig
If you like to hike, this Craig Phadrig Forest walk is one of the things to do in Inverness.
It is a 2 km hike where you can see the best of the Highlands landscapes, with its forests and river.
Free parking is available in the Forestry & Land Scotland parking lot. From here, you can choose between two trails. Both lead to the remains of an ancient fort and offer excellent views of the Beauly Firth and Ben Wyvis.
Visiting the Cardhu Distillery from Inverness
Do you like whisky? Does Johnnie Walker ring a bell? Cardhu is the distillery where one of the world's most famous whiskies is made.
The distillery offers three tours. One in which they tell you their history, and you end up tasting some of their best whiskies. Another one that is more playful and ideal for lovers of this drink, since they make you a challenge so you can taste and know what kind of whisky you are tasting.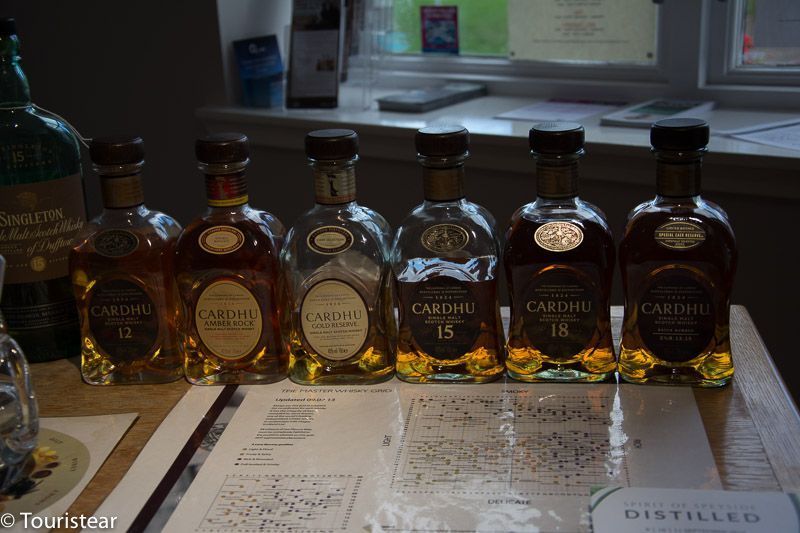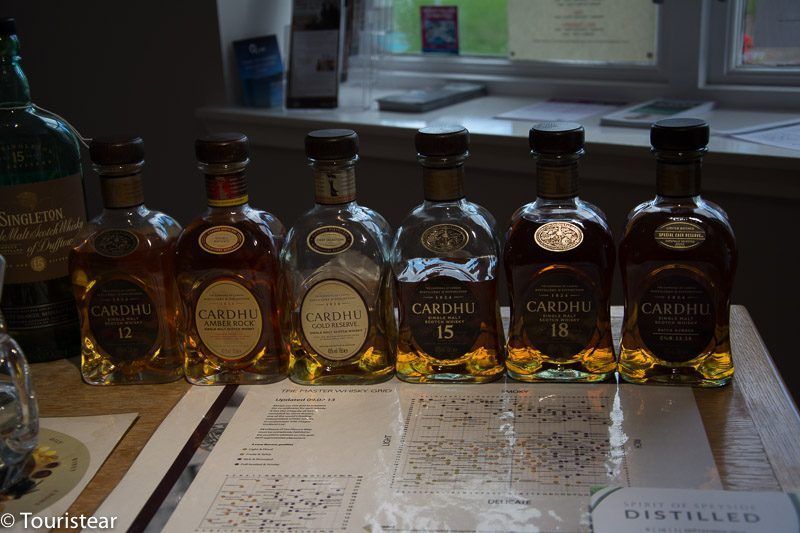 And in the third, the CARDHU COLLECTION TOUR, you will do a tasting with an expert who will explain how each of the whiskies prepared at this premium distillery is made.
You can go on your own to the distillery and choose one of the 3 tours. Or you can join This tour offers the opportunity to visit 3 distilleries. This is a private tour, perfect for lovers of this distillate.
You can also take a tour of the Speyside area from Inverness with a group.
Visit the Cairn of Clava and its Prehistoric Tombs
The Cairn of Clava is a Bronze Age burial chamber, which is circular in shape and covered with stones.
There are more than 50 such monuments in the Inverness area.
The cemetery was used in two periods. Around 2000 B.C., a row of large burial mounds was built, three of which can still be seen today.
A thousand years later, the cemetery was reused, new burials were placed in some of the existing burial mounds, and three smaller monuments were built.
Dolphin Sighting at Chanonry Point
Chanonry Point is 25 kilometers from Inverness and is one of the most beautiful places in the north of Scotland.
On the beach, near the lighthouse, you can see bottlenose dolphins. They are not always around, but if you are lucky and see them play and fish, it will be a memorable scene.
If you have a car, you can go on your own, but if not, you can join a tour that leaves from Inverness.
Chanonry Point is a spit of land that juts into a fjord and is located between the towns of Fortrose and Rosemarkie. So you will have some incredible scenery to enjoy while watching the dolphins swim.
Nearby you can also see Fort George, a fortress built in the 18th century.
Practical Information for Visiting Inverness
We share with you some information necessary for your adventure in Inverness.
How to get to Inverness from Edinburgh
These two points are very well connected by train. You have about 14 trains per day. They usually take between 3.5 and 5 hours to complete the trip. You can see all the information on the ScotRail website.
If you want to make the trip by car, it is 250 kilometers and takes just over 3 hours.
How to Get to Inverness from Glasgow
As well as from Edinburgh, you have 14 trains a day and travel times range from 3hrs 30 minutes to 4hrs 45 minutes.
The difference is that there are no direct trains, so you will have to make one or two combinations, depending on the train you take in Glasgow.
Traveling by car takes 3 hours, and the distance is 270 km.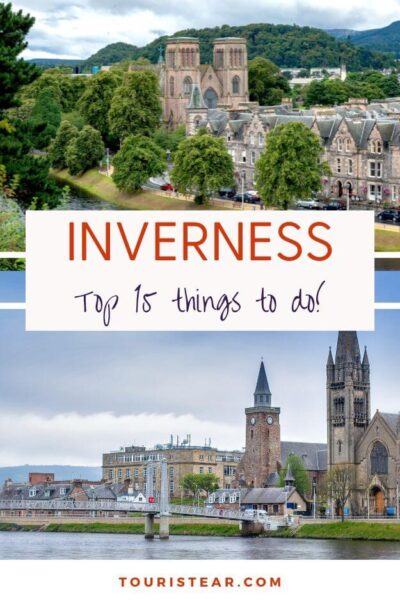 Where to Sleep in Inverness
Here are some of the accommodation recommendations we have in Inverness.
Kingsmills Hotel
Kingsmills Hotel is located 1.5 kilometers from the center of Inverness, which is beautiful. It has a huge garden, spa, swimming pool, sauna, gym and even a hairdresser. Its restaurant offers high-quality products made with fresh ingredients from the region.
It is a very well-decorated castle with spacious and comfortable rooms.
You can check the price and make your reservation here.
Bluebell House
Bluebell House is in the city center, just 1 km from the castle. It has a restaurant with a menu of gourmet dishes and offers a continental breakfast every day.
You can check prices and book here.
Drumlochy B&B
Drumlochy B&B is a little out of town; it is a country house, so you can enjoy the fresh air and relax surrounded by a Highland forest.
Those who have stayed there say that the best thing is the personalized attention of the owners and the continental breakfast they offer.
Highland Bear Lodge, Drumnadrochit
The Highland Bear Lodge at Drumnadrochit was where we stayed. It is next to Loch Ness.
The location is excellent and is perfect if you are traveling by car and plan to do the Loch Ness tour in the morning.
Of course, it's about 20 miles from Inverness, so it's a bit of a drag if you want to go out at night.
This was our guide to what to see in and around Inverness. If you are in Scotland, you can not miss the Highlands, as full of legends as historical and beautiful.
Plan Your Trip to Scotland
Last Updated on 13 September, 2023 by Veronica
Disclosure: Some of the links on this post are affiliate links, meaning at no additional cost to you, I may earn a small commission if you click through and make a purchase.
Author: Veronica
Vero, a seasoned traveler, has explored 25 countries and lived in five, gaining a rich perspective and fostering an infectious passion for travel. With a heart full of wanderlust, Vero uncovers the world's hidden gems and shares insights, tips, and planning advice to inspire and assist fellow adventurers. Join Vero and let the shared passion for travel create unforgettable memories.