Enjoying The Lion King Musical in New York
One of the essential visits on a trip to New York City is to go to a Broadway musical.
For us, it is essential, and one of the most exciting musicals is the Lion King, and it was the one we went to see.
I will tell you everything you need to know to choose the show you like the most. And how and when to get tickets to see The Lion King musical in New York.
Go to a Musical on Broadway
For me, seeing a musical on Broadway was like fulfilling a dream. So when we decided we would go to New York, seeing a musical was one of the top 5 things I wanted to do.
I started researching the different shows, the different classifications, and the prices on the internet.
But come on, I already knew that I wanted to see the Lion King musical, but since there were four of us, we had to do a little more searching for information and make it to everyone's taste.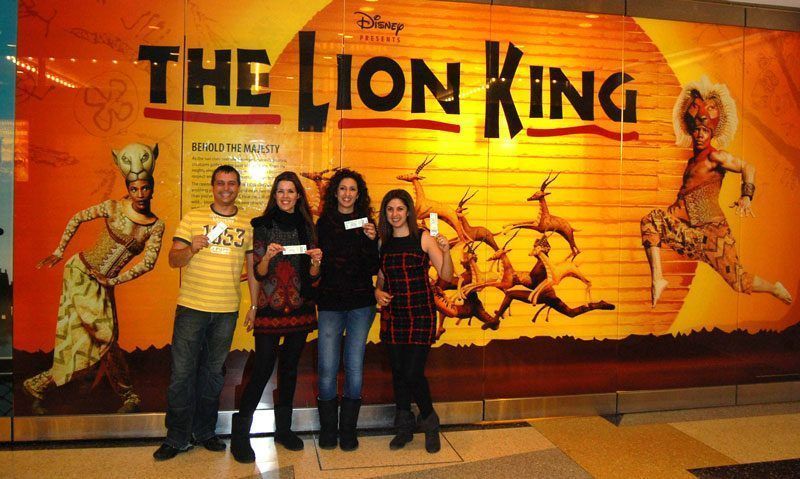 Broadway Shows' Classification
Broadway is the street from the theaters, and here you will find a great variety of shows and musicals.
There are three types of shows: On-Broadway, Off-Broadway, and off-off-Broadway. You may be wondering what do these labels mean.
Although most people think it is related to the show's quality or the price. It is actually related to the seating capacity. This means how many people enter the theatre seating.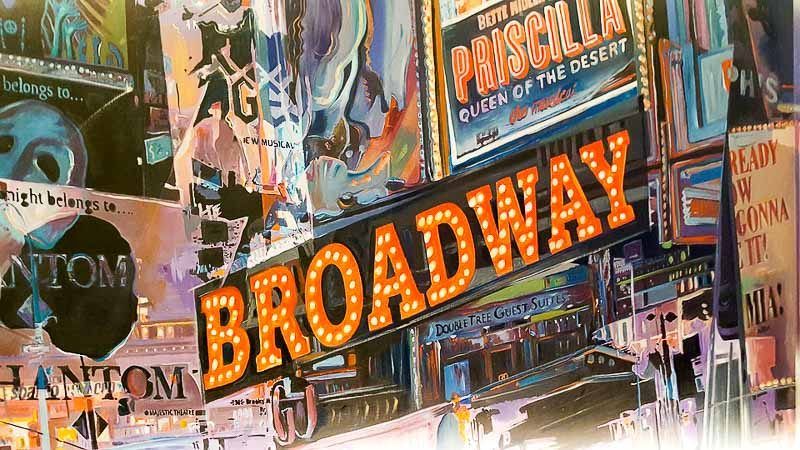 Musicals and Shows Off-off-Broadway
This category is used for small theaters with less than 99 seats. More than 120 theaters like this type are distributed throughout New York City. Many of them are in the West Village, a great neighborhood to stay in and enjoy NYC.
These types of shows are usually cheaper. It is often used as an experiment to see the acceptance it has by the public.
Off-Broadway
These theaters are much larger than the previous ones, and their capacity is usually less than 500 seats. Many shows that were born Off-Broadway made the jump to Broadway, for example, Hamilton.
In addition, these types of theaters and off-off-Broadway are more welcoming; the public is more involved in the show and with the actors.
Broadway Musicals
The best-known are the Broadway musicals. One essential condition that a show must have to belong to this group is in the theater district.
That is, around Times Square.
In addition, the capacity of these is greater than 500 seats and be certified by "The Broadway League," the trade association for the Broadway industry.
Most Important Shows on Broadway
Here, you have the five best Broadway musicals and where to buy tickets online.
Where to Buy Tickets to See a Musical
Without a doubt, one of the things you have to do to see a Broadway musical is to buy tickets in advance.
We bought the tickets to see The Lion King 6 months before our trip to New York, and the cheapest ones had already sold out.
Click here to buy your tickets online at Civitatis. It is a website that allows you to purchase your country's currency and customer service in English, Spanish, Portuguese, and Italian.
It's super simple, and you don't have to worry about the rest of the trip! And, buy cancellation insurance, just in case you have to cancel your trip. This way, you get a refund for your tickets, hotels, and other non-refundable reservations.
The Lion King Musical in New York, our Experience
The Lion King is one of the most exciting musicals to see on Broadway. It is also one of the most known and demanded.
This classic of Disney has been brought to the big screen a few times. But see the musical, live and on Broadway, is something else. I guarantee you will have one unforgettable experience. You tell me when you return from your trip.
As I mentioned above, we bought the tickets for the Lion King musical more than six months in advance. Unfortunately, despite being farsighted, the cheapest tickets were already sold out.
On the one hand better, so we had better seats. On the other hand, the Minskoff theater is terrific, it has excellent acoustics, and you can see it from all sides.
We went to see the Lion King on December 31, thinking that we could go to Times Square to celebrate New Year's Eve right there after seeing the show. Nothing further from reality, they do not let you pass because everything was already complete.
Four of us went to the Lion King musical, two of them with a very low level of English, and they loved it and were as moved as a person who understands English perfectly.
The story of the Lion King is known to all, and the development of the show on stage is spectacular.
The Lion King premiered in New York in November 1997. So it's been over 20 years, and we can see it in different countries, but on Broadway, for me, it's the most.
It has a duration of 2:45 hours. Therefore, it is a work suitable for the whole family. You can attend with children over six years old.
After seeing this fantastic show, stroll through Times Square and enjoy the lights of New York if it's not December 31.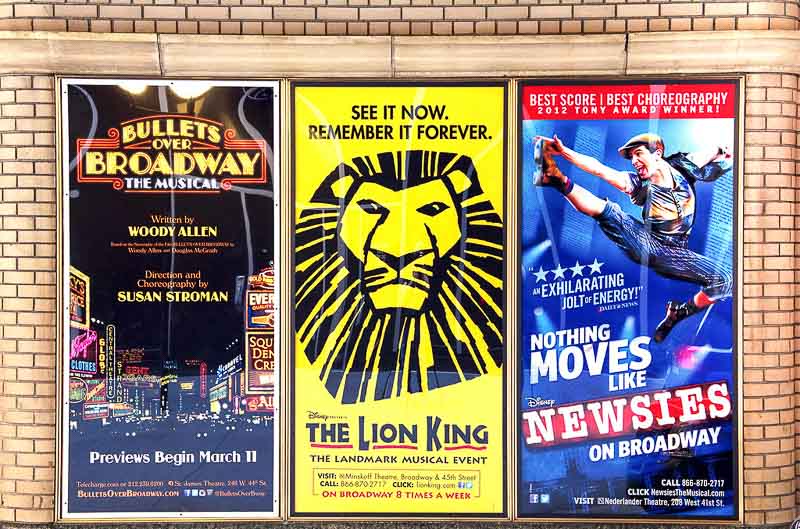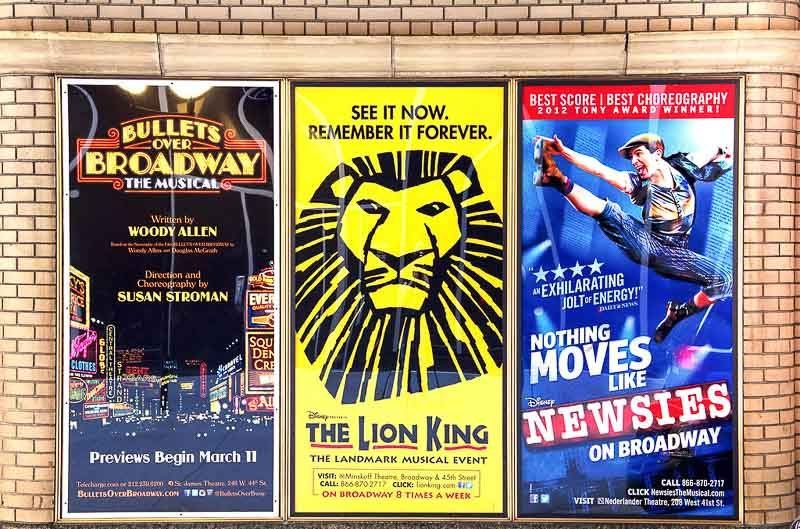 Don't Forget Travel Insurance
Do not forget to buy travel insurance to travel to the United States. Hopefully, you don't need to use it, but it is better to be prepared for any eventuality or emergency.
In my case, I have Chapka's annual insurance, with worldwide medical assistance with good coverage. Also, you can use our link to get a 7% discount on Chapka Insurance.
Choosing travel insurance will depend mainly on the duration and coverage of the insurance. Therefore, it is best to inform yourself well to choose the best insurance available.
If you want, you can review our guide on choosing travel insurance, where you will find comparisons, opinions, and discounts.
Find the best hotels and apartments in New York. We stayed in an apartment for four people in the West Village, and it was the best decision we could make. The neighborhood is fantastic, and you are close to everything. Totally recommendable.
Please tell me what musical you wish to see in New York. Have you seen any that you want to recommend?
Plan Your Trip to New York City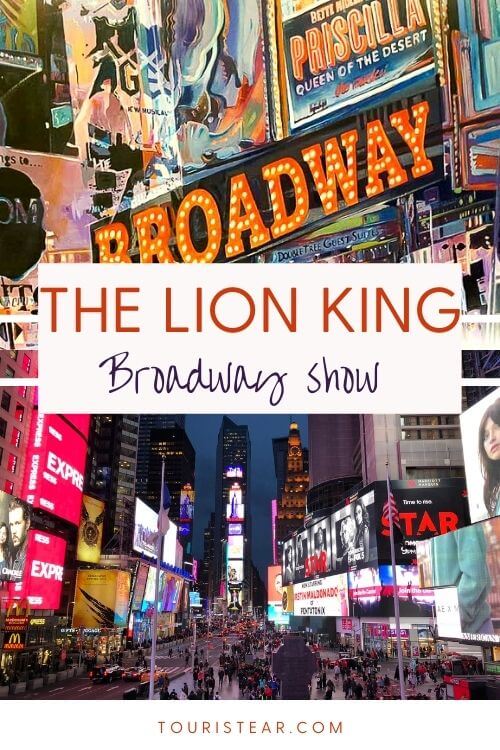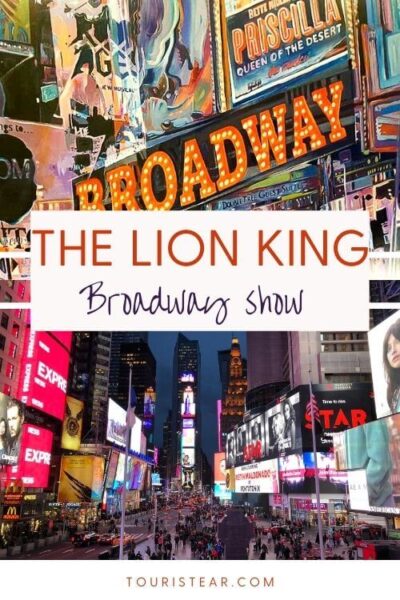 Last Updated on 25 September, 2023 by Veronica
Disclosure: Some of the links on this post are affiliate links, meaning at no additional cost to you, I may earn a small commission if you click through and make a purchase.
Author: Veronica
Vero, a seasoned traveler, has explored 25 countries and lived in five, gaining a rich perspective and fostering an infectious passion for travel. With a heart full of wanderlust, Vero uncovers the world's hidden gems and shares insights, tips, and planning advice to inspire and assist fellow adventurers. Join Vero and let the shared passion for travel create unforgettable memories.