Travel to Ireland: Your Travel Guide
Ireland and Northern Ireland are two countries that you have to visit. In this post, you will find a quick guide with all the tips to travel to Ireland on your own.
Discover the Emerald Isle, its cliffs, national parks, picturesque towns and cities, pubs, and people. It is a place that you will undoubtedly enjoy.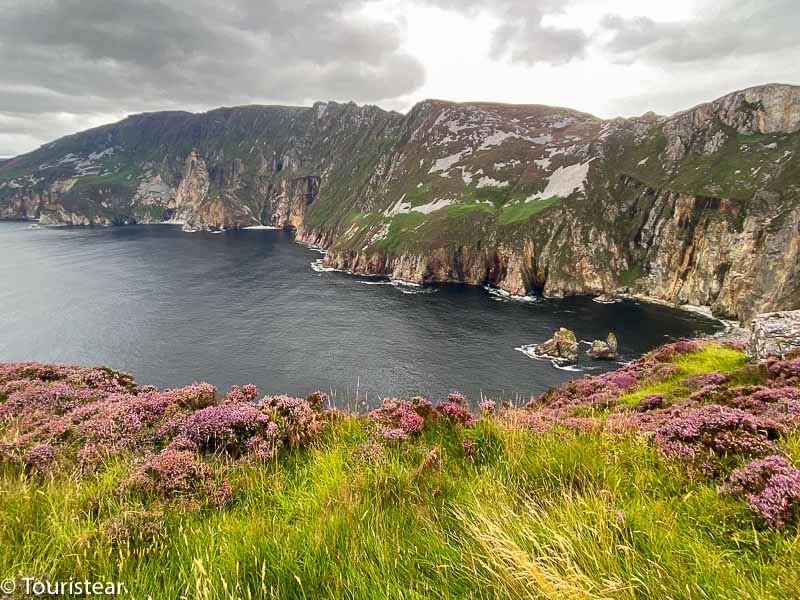 What You Need to Know Before Traveling to Ireland
Before traveling to Ireland, there are some things you need to know, such as entry requirements, the best time to travel, how to get there, what to wear, and much more.
Keep reading. I will tell you everything step by step.
Guides to travel around Ireland recommended
If you like the typical paper travel guides, I recommend these:
Lonely Planet: Very comprehensive, with many recommended places, including restaurants and pubs.
The Rough Guide to Ireland: a full, with many recommended places, including restaurants and pubs.
Ireland National Map (National Geographic Adventure Map): A designed guide to meet the needs of adventure travelers with its details.
Weather in Ireland: Best time to travel
The climate in Ireland is defined as temperate oceanic. It has an average annual temperature of between 9 and 11 degrees Celsius.
Keep in mind that Ireland has a very changeable climate. So you can have the four seasons on the same day.
That is, you can go from being hot to having a downpour in a matter of minutes and then lower the temperature. Or you can have wonderful days.
Rain in Ireland is something to look forward to, and it can't spoil your trip or slow you down or prevent you from doing things. So take a raincoat, don't forget!
Another thing about the rain in Ireland is that it usually rains for short periods on the same day. In other words, you can get up in the rain, have breakfast, go for a walk, and it won't rain anymore.
It happened to us that it rained most of the time, whether in the morning or at night. We were probably lucky and could walk in good weather or at least without rain.
Another thing is when there is wind. The wind can be very strong; boat trips are usually canceled in these cases. And you have to be very careful when visiting cliffs with no protection.
The first night we suffered from the wind in Ireland was after visiting the Cliffs of Moher.
We spent the night in the parking lot of the cliffs, and the wind was so strong that I thought the van was going to overturn. Obviously, it didn't happen, it weighs 2 tons, but it was a horrible night.
Summer: Without a doubt, the best time to travel to Ireland is in summer. It is when there are more sunny days and when it rains less. The temperatures are pleasant and mild. You can expect temperatures between 14 and 25 degrees Celsius, depending on the area and the day 😉
Spring – Autumn: the average temperature is 15 degrees Celsius in both seasons. In spring, the days are longer, and blooming begins. In Autumn, Ireland will surprise you with its ocher and gold colors. The rain, you know, you can expect it at any time.
Winter: The average temperature is between 2 and 5 degrees centigrade, with days that can be 0 degrees. The days are shorter, and it is almost always cloudy and drizzly.
Ireland Entry Requirements
The requirements may change with COVID-19 and Brexit affecting entry into Northern Ireland. Therefore, my recommendation is that you check it on an official page before traveling to Ireland because it can change before the end of writing this post.
Current Rules for traveling Ireland.
NOTE: These requirements may change depending on the evolution of Covid. Please visit the official page to ensure the requirements for the date of your trip to Ireland.
Northern Ireland Entry Requirements
In Northern Ireland, the requirements change depending on the country you arrive from. But as in the previous point, I recommend that you look at the official government website to be aware of the measures since they change very quickly.
Today, you will be asked to enter Northern Ireland by plane or ferry for the Passenger Locator Form. You have to fill it out 48 hours or less before leaving. https://www.gov.uk/provide-journey-contact-details-before-travel-uk
If you are vaccinated, you do not have to quarantine or take a test on the eighth day. This applies to the following countries:
EU countries
Andorra, Iceland, Liechtenstein, Monaco, Norway, San Marino, Switzerland, and Vatican City
The authorized vaccines are the European Medicines Agency (EMA) and Swissmedic for Switzerland.

You must have waited at least 14 days from the last dose before arriving in Northern Ireland.
If you arrive by car from Ireland, you will not find border controls. In our case, they did not ask us for anything except to enter pubs or restaurants that asked for the Covid pass.
Travel Insurance with COVID Coverage
Traveling with travel insurance has to be among your priorities, and you have to include it in your trip budget.
It is much cheaper than you imagine, and it can get you out of trouble, especially in these times.
Travel insurance is not mandatory if you come from the European Union to travel to Ireland. With the health card, it would be enough. But my recommendation is that you travel with one. At least the Cancellation Trip, just in case, you know.
For the trip to Ireland, we recommend traveling with Chapka insurance. They are very well priced, they have COVID coverage, and you do not have to advance money in case something unexpected happens, and you have to use your insurance.
I also recommend that you take out trip cancellation insurance. You can hire it alone or together with travel insurance.
And this insurance gives you a lot of peace of mind, especially if your flight, ferry, hotels, excursions, etc., are canceled.
You have a 7% discount on Chapka travel insurance by buying it through this link.
Security
The island of Ireland, in general, is very safe. If you compare it to other European countries, crime is very low. And usually, things can happen under the influence of alcohol in larger cities.
In any case, although it is a very safe country, avoid tempting fate. For example, don't leave valuables out in the open in your car, campervan, or motorhome.
In the most touristic places in Dublin and other cities, you can find pickpockets who could take your mobile, camera, or money without realizing it.
We didn't see any of that, and we feel very safe in both Irelands. But we are always cautious.
Ireland Packing List
Ireland has a climate that changes a lot and very quickly. It can rain, shine and be hot and cold in the same morning.
So it is best to dress in layers that you can easily remove and put on.
Here I leave you a small list of the things you have to take to Ireland on your trip. Surely I will make a post with everything more detailed, but give you an idea.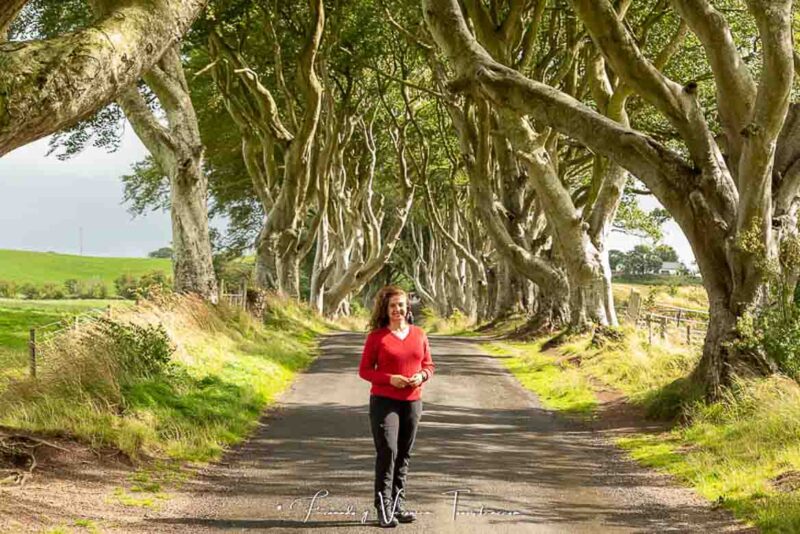 How Many Days do I Need to Visit Ireland
This is a difficult question. Honestly, I could tell you for months because there is so much to see.
But depending on how you organize yourself and what activities you want to do, you can plan a 14-day trip and see and do many things.
In our case, we went for three weeks and did not visit Dublin because we had already been there on a previous trip.
After three weeks, we had time to go around the Emerald Isle along the coast, including Northern Ireland, in a camper van, which travels more slowly than by car.
If you like nature, small and picturesque towns, and cities, the more time you dedicate to your trip through Ireland, the more you will enjoy it.
Currency in Ireland and Northern Ireland
In Ireland, they have euros, and in Northern Ireland, they have pounds. The cities closest to the border handle the euro and the pound almost the same way.
What's more, in cities like Derry, parking meters (not all) accept both euros and pounds in coins.
In the rest of Northern Ireland, the pound is used, and here you have two options. You exchange money from the ATM (beware of commissions) or use a credit card to pay.
The latter is what we did; we only parked in places that were free or that accepted credit cards. Then to make purchases, eat or drink, there are no problems, everywhere they accept credit cards, with no minimum amount.
Because I say credit card and not debit, because the latter charges you commission for currency exchange, while the credit card does not.
We didn't have to exchange euros for pounds in our Northern Ireland days. Just look a little more when it comes to parking the van.
If you go to the center of Belfast, I recommend that you park in the car park next to the cathedral, they accept credit cards.
How to Get to Ireland
The most common way to get to Ireland is by plane to one of its main airports. The one in Dublin is the one that receives the most visitor arrivals.
But it's also relatively easy, albeit slower, to get there by ferry from France, England, or Wales.
Plane: The main arrival airports are Dublin and Belfast. They are usually cheaper. And if you want to go on a road trip, rent a vehicle that you can pick up in the airport area.
The ferry is the slowest way but the best if you want to take your own vehicle. You can reach different points on the island depending on your port of departure.
In our case, we departed from Cherbourg in France and arrived at Rosslare in southeast Ireland. The ticket for the two of us with a Citroen Jumper camper van cost us €690 round trip without a cabin.
I do not recommend making such a long trip (17 hours) without a cabin. Upgrading on the ferry cost us €91 for an inside cabin.
In another post, I will tell you about it in more detail, because although it seems expensive, taking a flight plus a car rental can be more expensive, it depends a lot on where you come from, we live only 3 hours from Cherbourg.
How to Drive in Ireland
First of all, the whole island of Ireland drives on the left. It may seem intimidating to drive on the left, but after a few days, you get used to it and do it more naturally, but don't be too confident. Always pay attention.
Requirements to Drive in Ireland
Valid driver's license from the European Union, USA, or Canada (required)
Passport (required if your driver's license does not have a photo)
International Driver's License (optional for US, Canadian, and EU drivers, required for all others)
Vehicle registration document. (mandatory for rental and own vehicles)
A contract from the car rental company or a letter from the registered owner permitting you to drive, if the car is not registered in your name (required)
Proof of third-party insurance (required)
First aid kit and visibility vest (recommended)
Ireland Kilometers and Northern Ireland Miles
In the Republic of Ireland, speed signs are in kilometers per hour, and in Northern Ireland, they are in miles per hour.
The signage is quite good, although, for my taste, the speed limits are too high on roads that are pretty poor and very narrow.
Mainly, if you are not used to those types of roads or go by camper van or motorhome, it can be a bit stressful at the beginning of the trip.
Tolls – There are no tolls in Northern Ireland, but we do go through a toll motorway to go around Dublin. The toll is paid online on the website eflow.ie, it is very easy and intuitive, and they give you plenty of time to pay for it.
If you don't, the fine will be sent to your home if you live in the European Union or the United Kingdom, and if you have rented a car or other vehicle, the fine will be sent to the credit card with which you paid the rent.
You may also get a surcharge from the car rental agency for managing the fine.
Driving on the left side of the road – In Ireland, you have to go on the left side of the road. This means more than just remembering to keep to the left.
It means that everything you do as a driver in Ireland will reflect what you do without thinking when driving on the right.
Remember that the most important side view mirror is on your right and the inside rearview mirror on your left.
Driving on the left side of the road can seem surprisingly obvious when everyone else is doing it.
But drivers who are used to keeping to the right tend to forget and let old habits take over, especially after breaks, on lonely roads, and in the morning.
Whenever you stop or need to turn, take a moment to remind yourself to stay to the left. Tell your co-pilot to be attentive in case of doubt!
Driving on the left means that you will always do roundabouts on the left. You are going to join the highways on the right.
When you have to dodge someone coming from the front, you must go to the left.
Irish Food: Typical Dishes
Fish and Chips – battered fish and chips.
Irish Stew – Beef stew with potatoes, carrots and onions, and other ingredients.
Beef and Guinness Stew – A Guinness stout beef stew.
Irish breakfast is similar to English breakfast with bacon, sausage, eggs, black and white blood sausage, tomato, and beans.
Bacon and Cabbage: two pieces of bacon accompanied by cabbage and potatoes.
Boxty: potato cake.
Colcannon: mashed potatoes with cabbage and onion.
Chowder seafood: seafood soup with salmon and potato.
Cottage Pie: minced beef pie covered in mashed potato.
Lunchtime at noon is usually between 12:30 p.m. and 1:30 a.m. and dinner between 5:30 p.m. and 7:00 p.m. These hours are generally extended in most tourist places; you will also see pubs and restaurants that serve food all day.
Tipping in Ireland
It is normal to leave between 10% and 15% of the amount of the bill as a tip after dining in restaurants, bistros, cafes, or Irish pubs.
Leaving a tip of more than 15% of the bill after dining in Ireland is only given for exceptional service.
How Long does it Take to Drive the Wild Atlantic Way?
The Wild Atlantic Way is a journey to enjoy spectacular landscapes, the rich Irish culture, and the friendliness of its people.
The Wild Atlantic Way runs for 1,600 miles (2,600 km) along the coast of Ireland. It is one of the longest coastal routes in the world.
Depending on the places you want to visit, you can visit them in 1 or 2 weeks. The more time you spend on it, the better 😉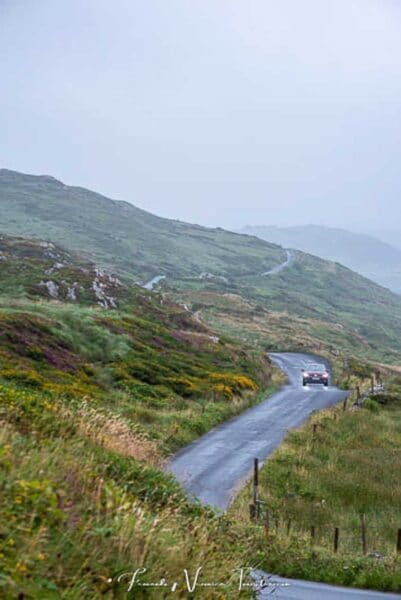 Where the Wild Atlantic Way Begins and Ends
This route starts in the picturesque town of Kinsale in County Cork and ends on the Inishowen Peninsula in County Donegal.
But the most common is to make a circular route starting and ending at your arrival point.
Touring the Republic of Ireland and Northern Ireland is impressive. The landscapes are spectacular; the people are charming, and the prices are lower than in France but more expensive than in Spain.
They have super picturesque towns, charming cities, cliffs, castles, forests, streets, and very narrow roads.
I fell in love with the Emerald Isle, and I'm sure you will too. If you have any questions or recommendations, please leave us your comment.
Plan Your Trip to Ireland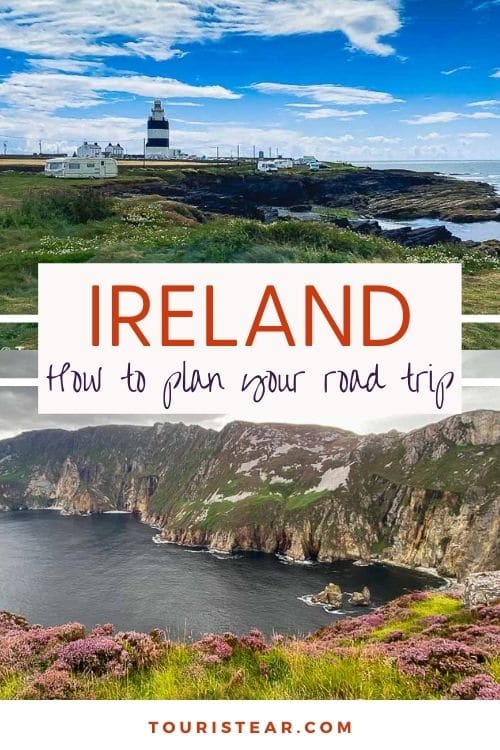 Last Updated on 19 June, 2023 by Veronica
Disclosure: Some of the links on this post are affiliate links, meaning at no additional cost to you, I may earn a small commission if you click through and make a purchase.
Author: Veronica
Vero, a seasoned traveler, has explored 25 countries and lived in five, gaining a rich perspective and fostering an infectious passion for travel. With a heart full of wanderlust, Vero uncovers the world's hidden gems and shares insights, tips, and planning advice to inspire and assist fellow adventurers. Join Vero and let the shared passion for travel create unforgettable memories.