24 Essential Things to Do in Dublin
Dublin is a city that I liked a lot, and I was struck by the number of young people there and the good vibes in the streets.
Dublin is a city with many interesting things to do, so in this post, you will find 24 places and things to see and do in Dublin.
24 Best Things To Do in Dublin
Stroll through the Temple Bar neighborhood
Temple Bar is the most famous and beautiful neighborhood in Dublin and, without a doubt, an essential stop on your visit to the Irish capital. It is full of pubs to taste a nice pint of beer and listen to live music.
If you like live music in this neighborhood, there are a lot of street musicians who play amazing!
They told us that many start playing in the street, then the best play in pubs, and those who are luckier and play better continue to grow and become more and more known.
Have a Pint of Guinness at Temple Bar
The name of the Temple bar neighborhood is due to Mr. Temple who bought the land in this neighborhood some centuries ago.
The Temple Bar is always full of people, especially on weekend evenings/nights. If you go on a Sunday, you will see many customers drinking soft drinks and water for a hangover!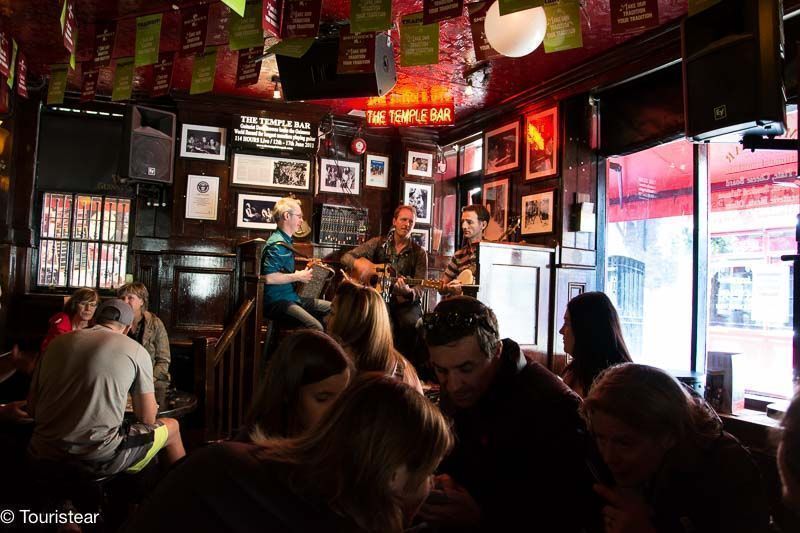 Cross the Ha'Penny Bridge
The Ha'Penny was a pedestrian bridge that collected tolls from people who wanted to cross from one shore to the other. This name originated because there was a toll of half a penny, which is Ha'penny abbreviated.
It is toll-free now, and many tourists take a photo on the bridge.
You can also tour the River Liffey by boat, where you can take the best photos of the bridge and both banks of the river.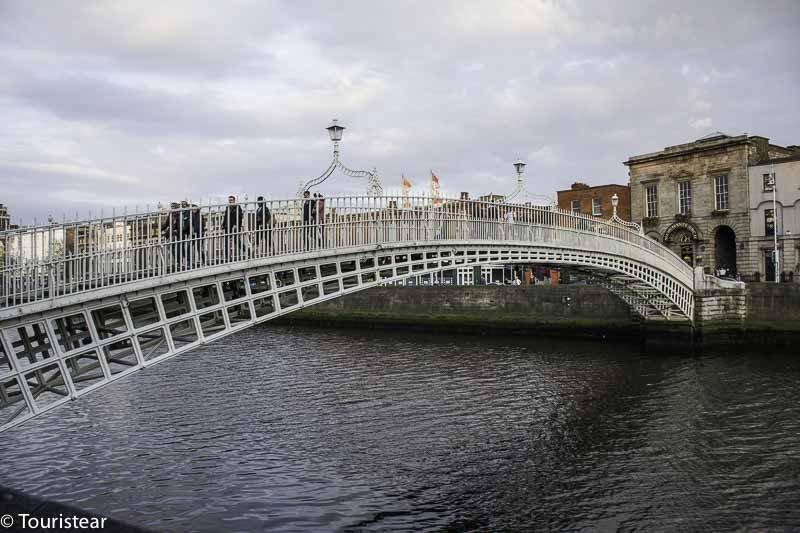 Tour Both Banks of the River Liffey
As I have already mentioned in other posts, I love cities with a river running through them. Walk both banks; it will seem that you are in different cities.
Book a Dublin canal cruise with dinner if you fancy a relaxed visit. A different plan, ideal for couples.
Stroll through the Merchant's Arch
Right in front of Ha'Penny Bridge is Merchant's Arch, which seems to be the best and most charming place to enter Temple Bar.
It seems to be a remarkable passage that reminds me of some scenes from Harry Potter in the magic market.
Via Merchant's Arch, you come straight onto Temple Bar Street, which continues onto Fleet Street.
Have you thought about doing a free tour? It can be an excellent idea for your first day in Dublin. The free tours are guided tours in your language, it is free to reserve it, and if you liked the guide, you leave a tip considering its guide has been worth it.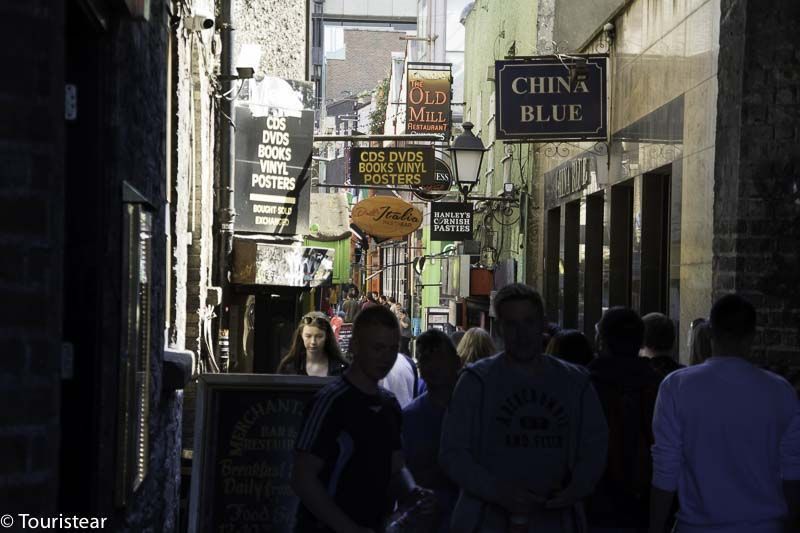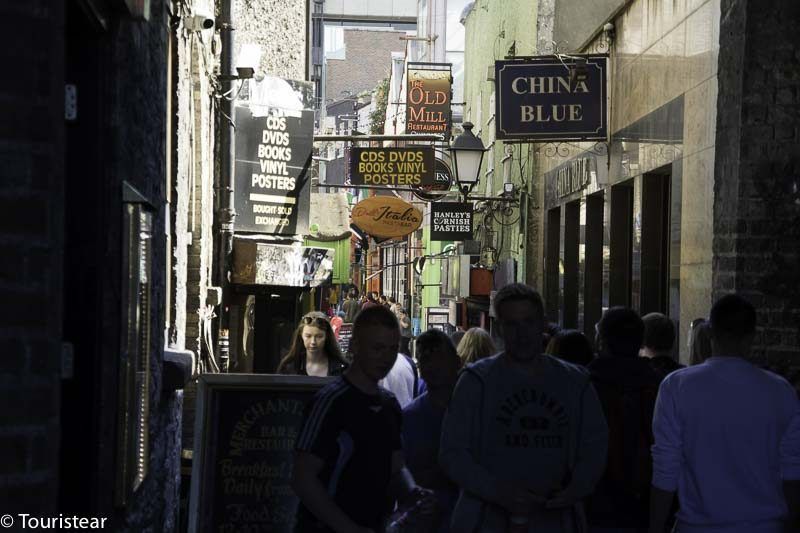 Explore O'Connell Street
Crossing the O'Connell Bridge and walking this street is a good way to walk through Dublin's history. Here we will find different statues and monuments, among them that of Daniel O'Connell that gives its name to the street.
He was one of the leaders who fought against the unification of Great Britain with Ireland, he believed in a peaceful struggle to achieve the objectives.
Further on we find the post office, it certainly deserves a visit, since it seems it has stayed on time.
The revolutionaries of the 1916 uprising barricaded themselves here, and if you pay attention, you can see the bullet holes in its walls and columns.
Recommended: If you are interested in the history of the conflict in Ireland, book a free tour with a guide.
We can also see the statue of James Joyce, one of the most famous writers in Dublin.
If you need to exchange money or pay by card in a different currency, take a look at Wise.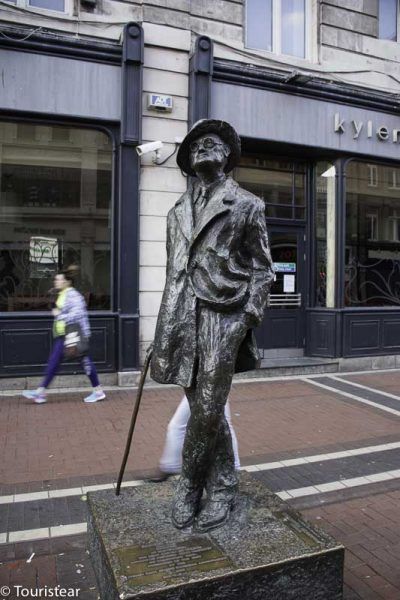 Tell an Irishman That You Love the Spire (irony mode on)
This was told to us by a Spanish girl who has lived in Dublin for years; she said to us that the Irish do not like the Spire at all, the monument of light.
In addition, this monument was built to replace that of Admiral Nelson, a British military man. To replace it, they held a contest, and an Englishman won it.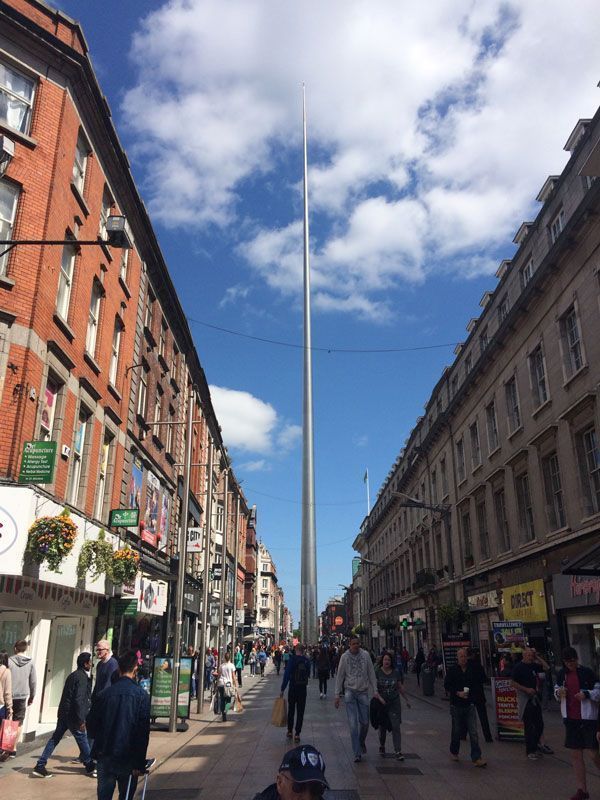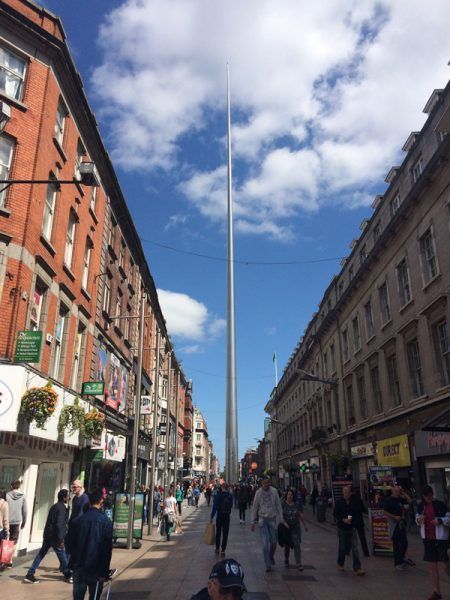 Visit the Dublin Writers Museum
This visit was pending, but we were told very well about the writers' museum. They say that the Irish are very good at telling stories and are very proud of their literature.
Tour the Garden of Remembrance
It is the Garden of Remembrance. It was built in memory of all the Irish who died for their country's independence.
Following the surrender of 1916, rising by the 'Irish Volunteers,' the leaders were seized and brought to this point where they were held before being imprisoned at Kilmainham Goal, where several were executed.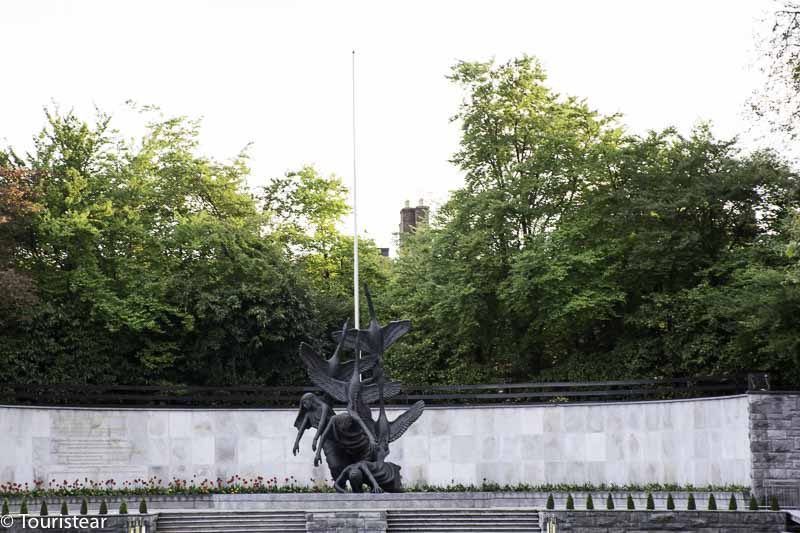 Visit the Kilmainham Gaol Prison Museum
It is the Dublin prison, where the main leaders of the 1916 uprising were imprisoned and executed. The visit is guided by a very professional guide which accepts all the questions you make and he enjoys answering.
It is an essential visit and costs €7 per person.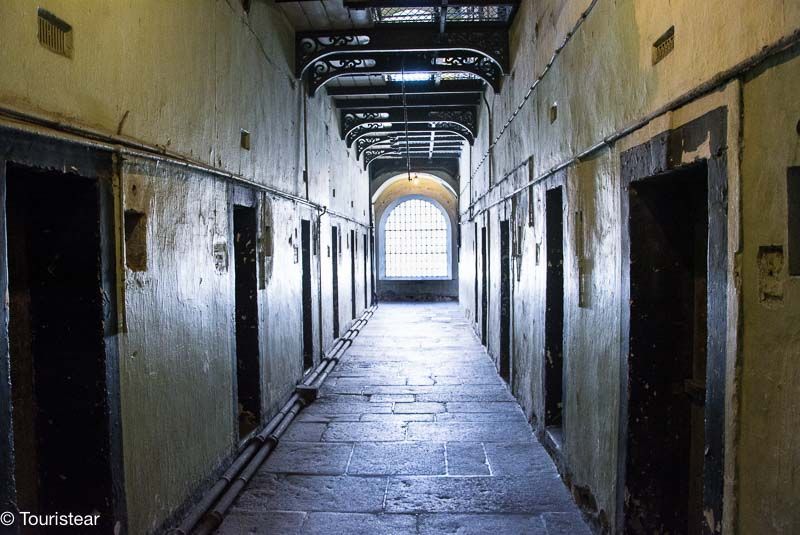 Visit the Leprechaun Museum
This museum is dedicated to Irish mythology, especially the little character we know as the Leprechaun.
It is a museum that opened in 2010 and we did not have time to visit it. The price is €12 for admission.
Visit the Guinness Storehouse and have a pint at the Gravity bar
The visit to the Guinness Factory is one of the must-sees in this city.
It is a fascinating visit where you learn a little more about the famous black beer and where you can also enjoy a pint of Guinness drawn by its professionals while enjoying 360º views of Dublin.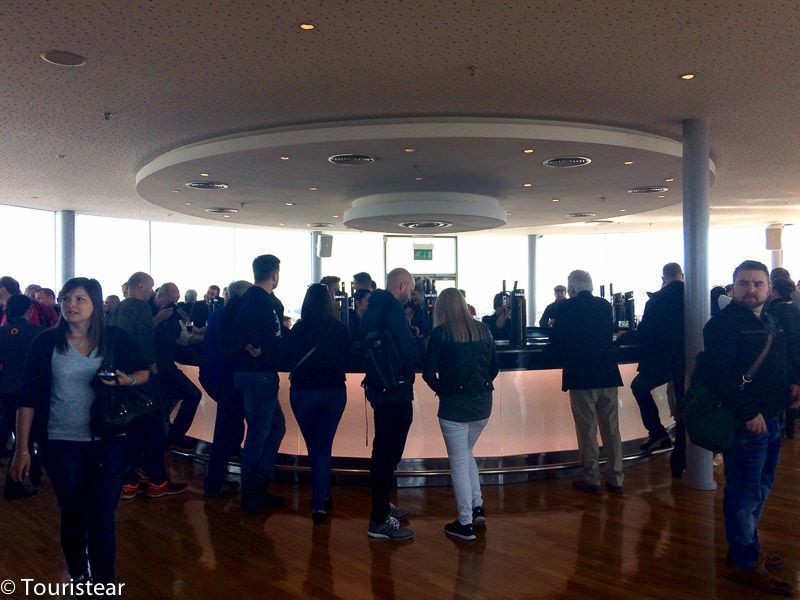 Visit the Old Jameson Distillery and have a single whiskey before lunch
That's right; first, we visit the Guinness storehouse, and then we walk to the old Jameson Distillery, all before lunch.
If you like whiskey, it is a visit you should not miss, and learn a little more about Irish culture along the way.
Visit Trinity College and Have a Picnic in the Gardens
We were lucky; in our days in Dublin, it didn't rain once, and the sun was radiant.
So we joined the throngs of Irish and visitors for a stroll through the gardens of Trinity College and a little break on the lawn in front of the entrance to visit the Long Room and the Book of Kells.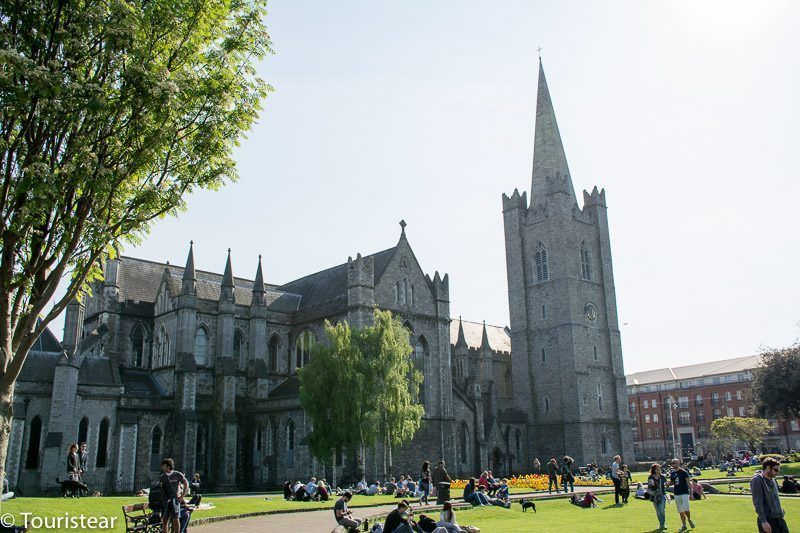 Visit the Long Room at Trinity College
The Long Room, as its name suggests, is a long room. It is the oldest library at Trinity and is about 200 meters long and houses more than 200,000 books on its shelves. I think it is one of the most beautiful libraries I have ever seen.
All covered in wood, and despite the number of people there, you can transport yourself to other times and imagine scholars consulting those books.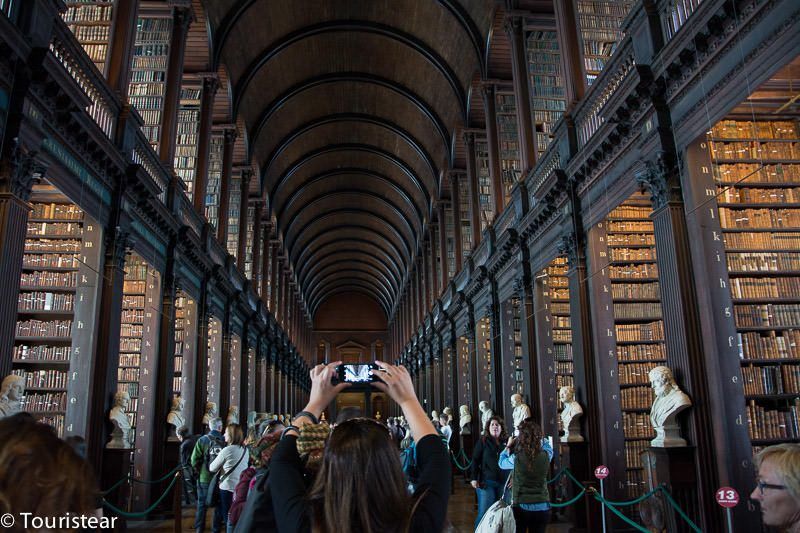 Tour the Park St. Stephen Green
Enter through the arch of the riflemen and explore the park at your leisure. Let yourself go and enjoy one of the busiest parks in Dublin.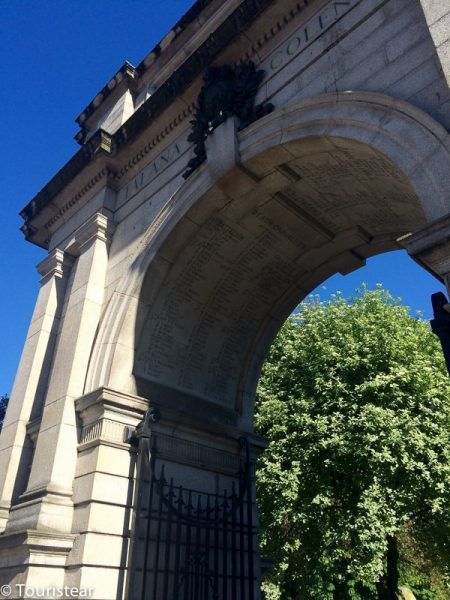 Visit Dublin Castle
We only visit Dublin Castle from the outside. It is very well located in the center of the city, next to a small park.
This Castle has had a lot of functions over the years. From being a Viking settlement, military fortress, seat of royalty, to being today a place where state receptions are held.
Stroll through the Georgian Quarter and debate which of the legends of the colored doors in the true
The Georgian neighborhood is the neighborhood of the black and colored doors and there are two versions that tell us why this is. I'll tell you here!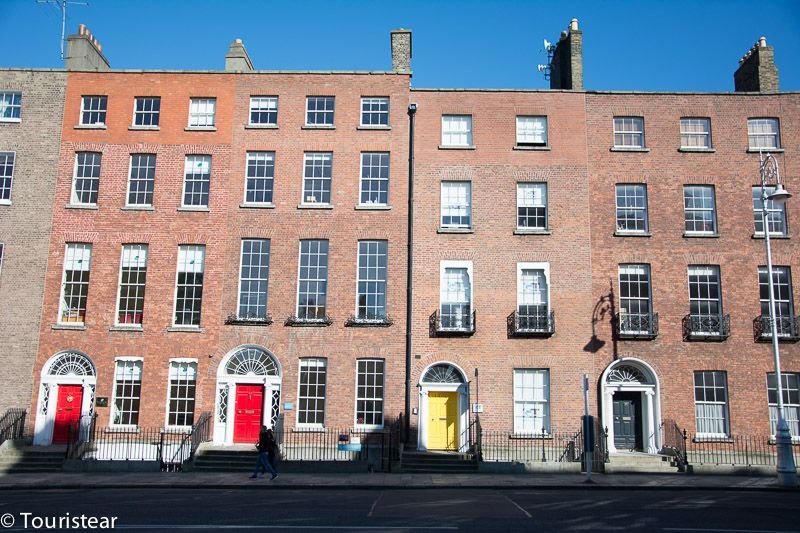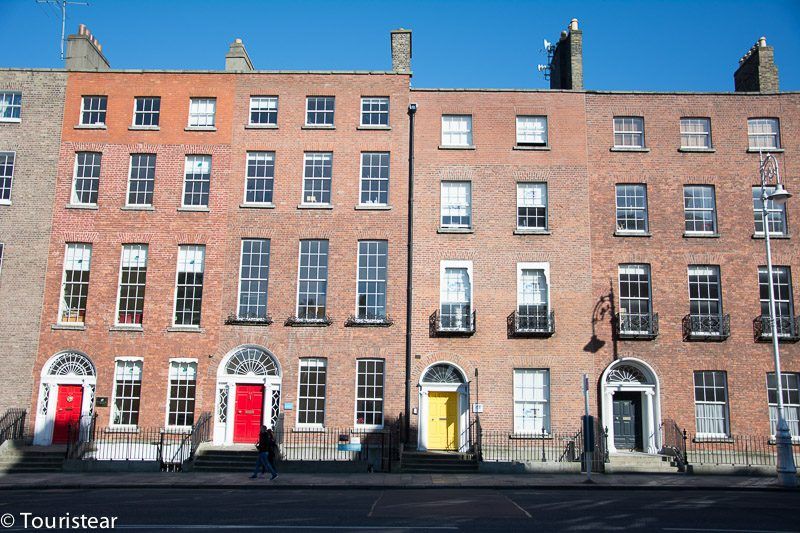 Explore the Grafton Street Shopping Area
If you like to go shopping, Grafton Street is a commercial street in Dublin. It is also the street you can go down if you go from Trinity College to St. Stephen Green and you want to enter through the rifle arch.
Tour Merrion Square and take a photo with the statue of Oscar Wilde
Merrion Square is another park in Dublin, it is in the Georgian quarter and there is a statue of the famous writer and poet Oscar Wilde.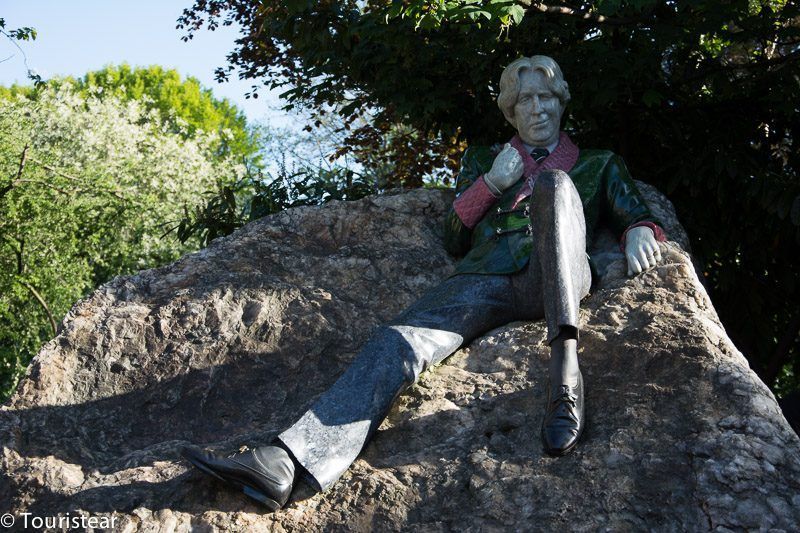 Enjoy to Live Music on the Street
If there's one thing I loved about Dublin, it's the live music. Especially in the Temple Bar area, you can find excellent musicians and enjoy free live performances!
Visit the Whitefriar Carmelite Church
This church claims to have the remains of Saint Valentine, the patron saint of Love, in a small golden coffin. You've seen it?
Visit St. Patrick's Cathedral
Saint Patrick is the patron saint of Ireland; the cathedral was built right next to a well where Saint Patrick baptized converts in 450.
You can enter for free when there is mass, otherwise, the entrance costs €5.50 per adult.
It also has beautiful gardens that you can walk through for free and offer some beautiful photographs of the Cathedral.
Visit the National Library
The National Library of Ireland is a research library where you can consult books free of charge and they also do genealogy work. Do you have any Irish ancestors?
I'm sure I've left something out; any advice?
Plan Your Trip to Dublin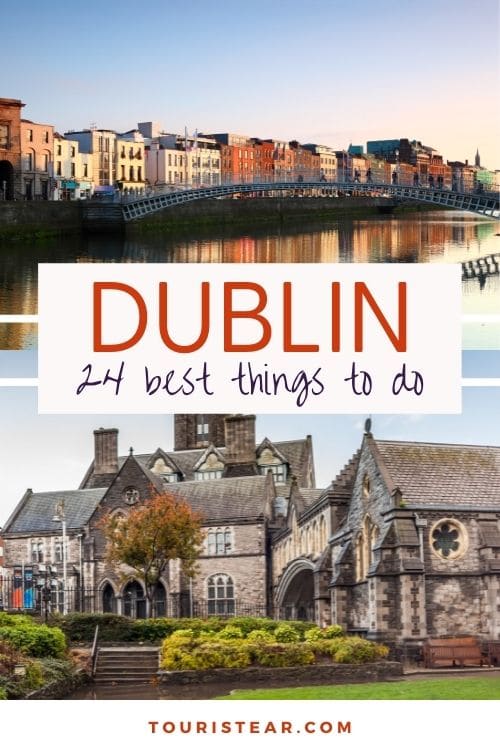 Last Updated on 22 October, 2023 by Veronica
Disclosure: Some of the links on this post are affiliate links, meaning at no additional cost to you, I may earn a small commission if you click through and make a purchase.
Author: Veronica
Vero, a seasoned traveler, has explored 25 countries and lived in five, gaining a rich perspective and fostering an infectious passion for travel. With a heart full of wanderlust, Vero uncovers the world's hidden gems and shares insights, tips, and planning advice to inspire and assist fellow adventurers. Join Vero and let the shared passion for travel create unforgettable memories.