How is Christmas in Ireland Celebrated
One of the best decisions I made was to spend Christmas in Ireland. Everywhere I went, it seemed like an endless festival of Christmas lights. The country is simply enchanting.
You may wonder how much Ireland loves the holiday and what makes it one of the top destinations for your Christmas getaway. So here are some fun facts and travel tips to help you.
Disclosure: Some of the links on this post are affiliate links, meaning at no additional cost to you, I may earn a small commission if you click through and make a purchase.
When Does The Christmas Season Start In Ireland?
Like many countries that celebrate Christmas, people in Ireland celebrate the Christmas holidays with their families on December 25th, and they return to their hometowns on Christmas Eve.
The holiday period extends until New Year's Day, and there are other holidays within these days. On December 26th, Ireland celebrates another public holiday called St. Stephen's Day; in Northern Ireland, they celebrate Boxing Day.
The Ireland Christmas season is followed by the welcoming of the New Year, another public holiday in Ireland, and you may find most businesses fully open right after the first week of January.book a flight to Ireland early here!
Irish Traditions for Christmas
My journey to Christmas in Ireland has been one of the best experiences. Why? Well, they had a couple of fascinating Irish Christmas traditions for me and maybe for you, too!
Trying something new has always been a part of travel activities, so I don't shy away from those. Here are some of the Irish traditions I tried and discovered while in Ireland.
Go for a Christmas Day Swim
No one would think of jumping into cold water to celebrate Christmas except for the Irish people. But we still got to know this traditional Irish Christmas activity and even took a quick dip.
Luckily for us (and you), you can join the Christmas morning swim right at the heart of Ireland. You can include the morning swim as part of your things to do in Dublin.
So we hopped on a taxi and headed to south Dublin to get to Forty Foot Rock. You can rent a car here!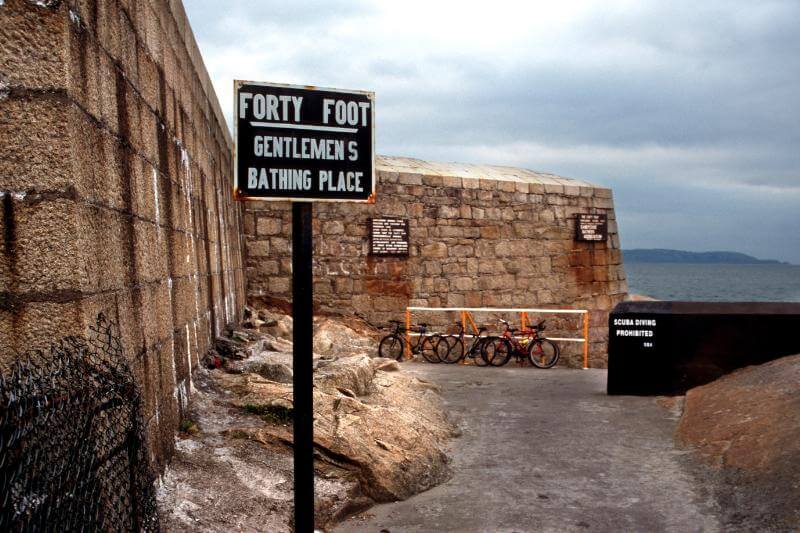 Adults and even a few young men were in their bathing suits and jumped off the famous rock into the Irish Sea. The activity is perfect for adrenaline junkies, but you should proceed cautiously. On Christmas, the temperatures go as low as 10C – definitely not for the faint heart.
Join a Midnight Mass
The midnight mass is a family tradition among catholic families in Ireland. As we passed by a local church in Ireland, we saw the midnight mass. Hearing the Christmas carols and witnessing the families together made us feel the Christmas spirit. 
While most people in the church probably know each other, you can join the midnight masses all over Ireland. Some even start as late as 8 pm.
Get a Taste of Ireland's #1 Holiday Drink: Hot Whisky
Hot whisky is not just a holiday drink in Ireland but is also considered the "cure-all" among locals.
Chugging a glass of hot whisky is believed to cure colds and flu. With the blend of lemon, cloves, honey, and other ingredients, this may be the best-tasting "medicine" in Ireland.
Decorate Christmas Trees in Ireland
I arrived in Ireland and was surprised by the glistening Irish Christmas decorations everywhere. Almost every shop, hotel, and public space has Christmas trees.
Although Prince Albert brought evergreen trees to Ireland for Christmas, people have long decorated Irish houses with laurel, Holly bush, and other greenery they can find to ward off bad spirits and bad luck.
What is Women's Christmas in Ireland?
Mothers worked hard to cook for and entertain guests and family over the holiday season. On January 6th, Ireland marks the end of the holiday season. Ireland also named the celebration Nollaig na mBan, or Women's Christmas.
It is the day that Irish women rested after working hard during Christmas time. This time, men take over childcare and other household chores. When you stay in Ireland until the festive season ends, you can see business owners and families take down Christmas decorations.
Women's Christmas is also called the Feast of the Epiphany, Little Christmas, Twelfth Night, and Three Kings Day. Besides taking a rest, it is also a time when women gather to chat, sip a glass of wine, and eat out.
How is Christmas Eve Celebrated in Ireland?
Irish people start their traditional Christmas dinner on the eve of the 24th. Families eat holiday treats and other holiday dishes. At the same time, December 24 is a day for fasting. People who have taken their first communion only eat a single meal within the day.
Families also cut their Christmas cake on Christmas Eve. Months before the holiday season, they prepare the spiced cake filled with nuts, fruits, and whiskey or brandy, and they preserve the cake with a cloth soaked in alcoholic beverages.
Though most people return to their hometowns, December 24 in Ireland is not a holiday. You can still head to nearby pubs of Christmas to grab a couple of drinks or go Christmas shopping. Businesses are still up and running during Christmas Eve, but some close up earlier than their regular operating hours.
What Do the Irish People Eat at Christmas?
Irish families always have a grand feast at home during Christmas, so you can see people shopping for turkey, ham, duck, and beef in groceries. Typical Christmas food you should try is roast turkey and boiled ham.
In recent years, roast duck has been a popular option. You can also get spiced beef for sale in different markets.
They often pair their roast turkey with cranberry sauce, while others go for bread sauce and gravy. As for the side dishes, families continue to have root vegetables and brussels sprouts. These side dishes have been part of their traditional Christmas feasts until today.
You can also find plum pudding, mince pies, fruit jellies, and sherry trifles on the table that both adults and kids love eating after meals.
For parents and older family members, they drink mulled wine, hot whiskey, lager, craft beers, hot spiced port, and pints of stout. The following day, Irish coffee is their number 1 choice.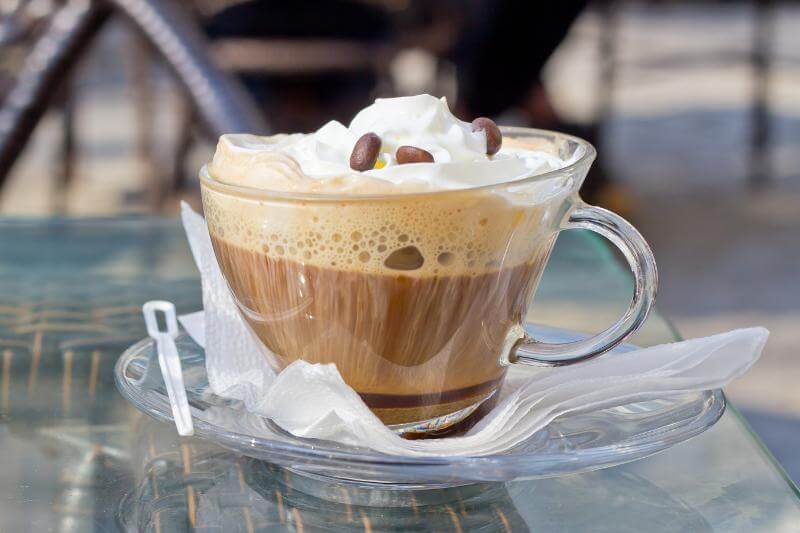 Let's not forget Santa Claus and his reindeer for the Christmas feast. Families leave mince pies, biscuits (cookies), and Murphy's Stout for Santa while his reindeer have delicious carrots.
The 5 Best Christmas Markets in Ireland in 2022
Christmas is a big event in Ireland, which also shows in the number of Christmas markets they have throughout the country. The most famous one is the Galway Christmas Markets, open from mid-November to December 22 or the week or days before Christmas.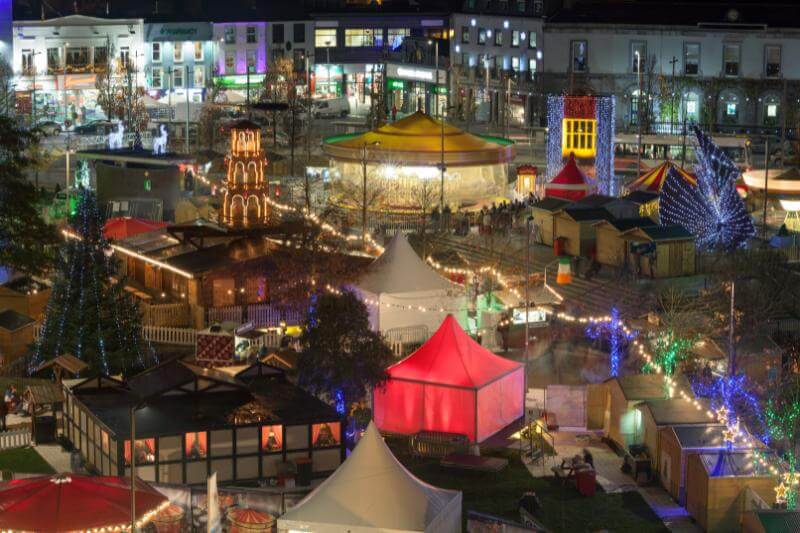 The Galway Christmas Markets have been running for 13 years, making it Ireland's longest-running Christmas market. You can chug a glass of beer among the beer tents, ride the Ferris wheel, and enjoy other activities for adults and families!
Christmas Markets often open from November until December, and some are only available every weekend. One of the best things to do in Ireland is to visit as many Christmas Markets as possible.
Stay close to the Galway Christmas Markets when you book rooms at 13 Eyre Square Lane or at the cozy The Victoria Hotel.
Here are some Christmas markets to add to your Christmas in Ireland itinerary.
#1 Wicklow Christmas Market
From November 19 to December 18, Santa visits the Wicklow Christmas Market and talks to the children. The entrance is also FREE!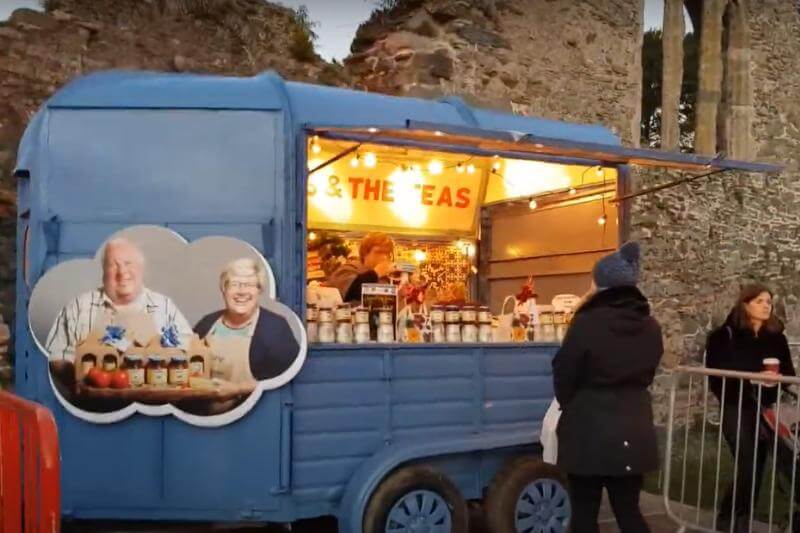 The market is like a haven for family entertainment. You can grab international snacks, shop for craft stalls, and go for a skate in the Eco-ice Rink.
#2 The Belfast Christmas Markets
The Christmas Market opens from November 19 to December 22 and has been up and running every year for 11 years.
You can experience the traditional German Christmas market at the Belfast City Hall. Dine over 32 types of cuisines, ride the Santa train, and get a drink from one of their beer tents. You can check their recent announcements here.
#3 Cork Christmas Market
The Cork Christmas market in Glow Cork runs from November 25 to January 5 the following year. You can find food markets offering international cuisines, and you can witness beautiful Christmas installations at Bishop Lucey Park.
The market is open every weekend. You can choose the Cork Christmas Market to add to your itinerary if you have a busy weekday schedule.
You can also explore Cork further without a guide with a self-guided audio tour here! It will help you find the best pubs and other green spaces through the eyes of locals.
#4 Waterford Christmas Market
If you want light shows, go to Waterford Winterval from November 18 to December 23. The whole family can enjoy the 3D illuminating light shows at night and ride the Winterval Express Train or the Waterford Eye with views of the town at 32 meters high.
It is also one of the longest-running Christmas markets in the country in its 10th year now. The ice rink in the market is also a must-visit.
#5 Kilkenny Christmas Markets
Every weekend is a music fest at Kilkenny Christmas Markets from November 26 to December 23. The market opens from 10 am to 6 pm every weekend.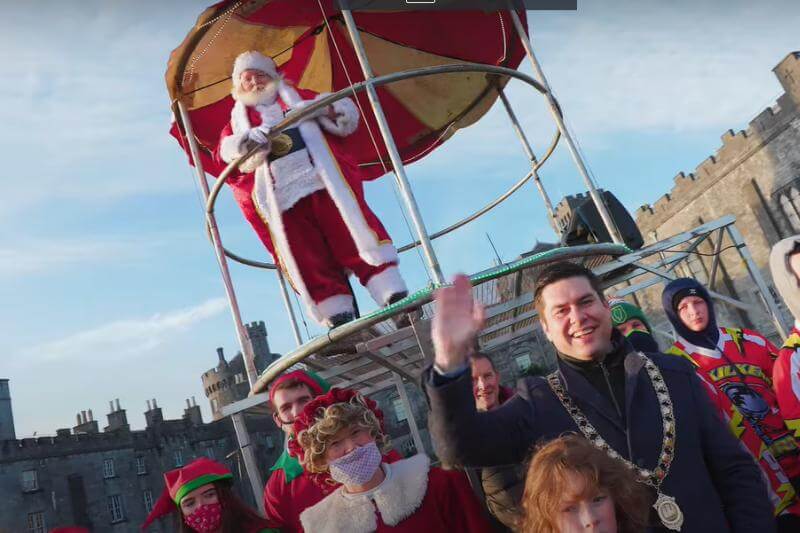 The open-air movie nights, DJ sets, and live music make this the best Christmas Market for young adults and partners.
Among these local favorites, there are small Christmas markets in great places in Ireland. Here are some of the markets you may want to consider besides the ones we visited above.
Tuam Christmas Craft Fairs: November 6 to December 10
Sligo Christmas Market: November 5 to December 25
Lisnavagh Christmas Market: December 3 and 4 or one weekend only in December.
If you are going on a Christmas Market trip around Europe, get to know some of the top destinations here.
Where Is The Best Place To Enjoy Christmas In Ireland?
Going to Christmas Markets will always make your Christmas in Ireland experience a memorable one. Going to all Christmas Markets will fill your 1 week or month itinerary.
Besides visiting County Kerry for winter, we recommend visiting Ireland's Christmas capital for the best holiday experience. It will only take about 2 hours from Dublin to Winterval in Waterford.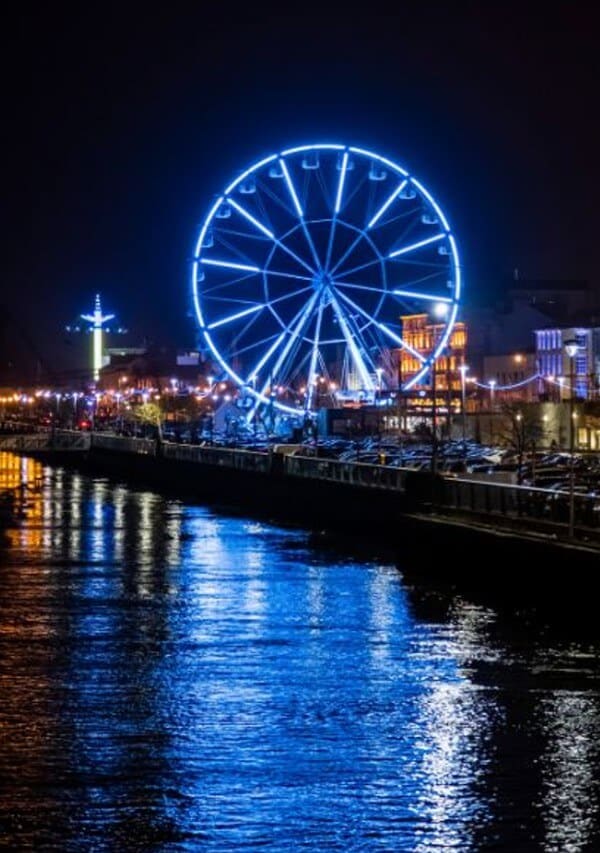 Winterval welcomes over 500,000 guests, a mix of families, locals, and travelers every year. Besides their renowned Winterford Christmas Markets, you can do many activities by yourself and with your family, from winter-themed rides to free entertainment.
Visit Santa's Grotto or ride on the Winterval Express Train and The Waterford Eye. You can watch the Helter Skelter and other Christmas shows at Constitution Square.
There will be a lot of walking while exploring Winterval, so be sure to get the best and the most stylish shoes here!
Adults can also have the best time of their lives with a good whiskey or beer at the surrounding cafes and bars at Winterval.
Gaelic Christmas Words
Speaking in the Irish language is not necessary when visiting Ireland during Christmas. But your new local friends may love to receive some Gaelic Christmas greetings and words while you meet again in the pub or at another Christmas destination.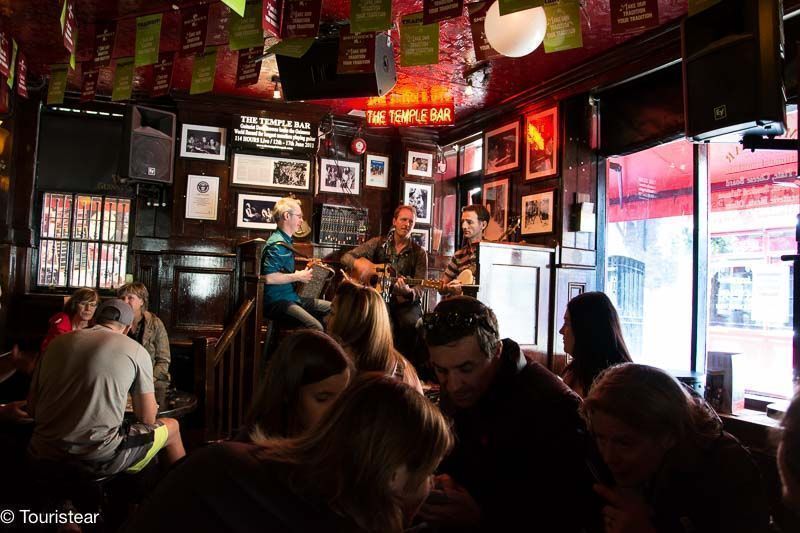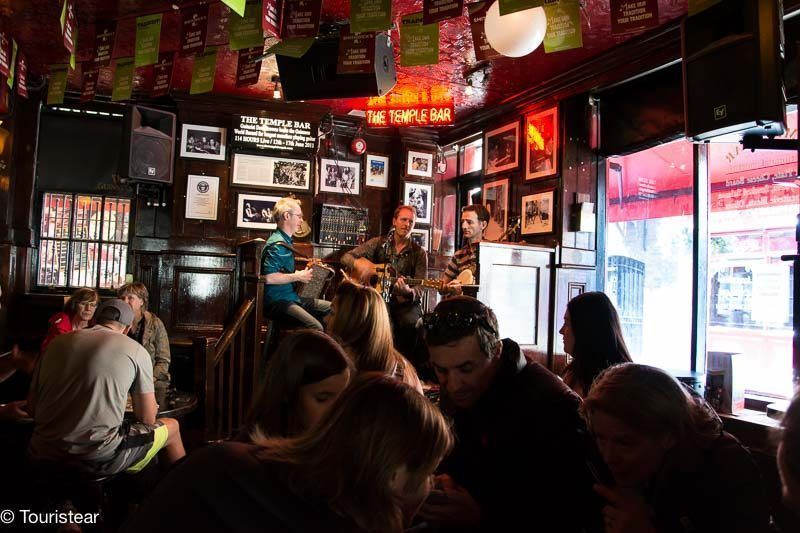 Greetings
Merry Christmas – Nollaig Shona Duit or Nollaig Chridheil!
Happy New Year! – Bliadhna Mhath Ùr!
Christmas-related Words
Christmas Day – Là na Nollaig
Christmas Eve – Oidhche na Nollaig
Christmas Tree – Craoibh na Nollaig or Crann na Nollaig
Santa Calus – Bodach na Nollaig or Daidí na Nollaig
Christmas Pudding – Duf na Nollaig
Carol – Caireall
Snowman – Fear Sneachta
Gift – Bronntanas
Travel Insurance
Get your travel insurance at Heymondo to keep your worries at bay. You can buy one suitable for your needs and budget. Plus, you also get a 5% discount when you use this link. Hopefully, you will never have to use travel insurance.
Do you have some destinations you want to visit for your Christmas holiday trip to Ireland? Feel free to recommend your favorite activities or spots in the country!
Plan Your Trip to Ireland
Last Updated on 15 September, 2023 by Veronica