Best Things to Do in Oklahoma: A Friendly Guide to the Historical State
Planning a trip to Oklahoma? Look no further! This heartwarming state has it all, from natural beauty to captivating man-made attractions to experience the best things to do in Oklahoma City and nearby.
Whether you're into history, culture, or nature, Oklahoma won't disappoint. Explore museums, wander through state parks – the options are endless. Pack your bags and get ready for an unforgettable adventure in Oklahoma City and nearby!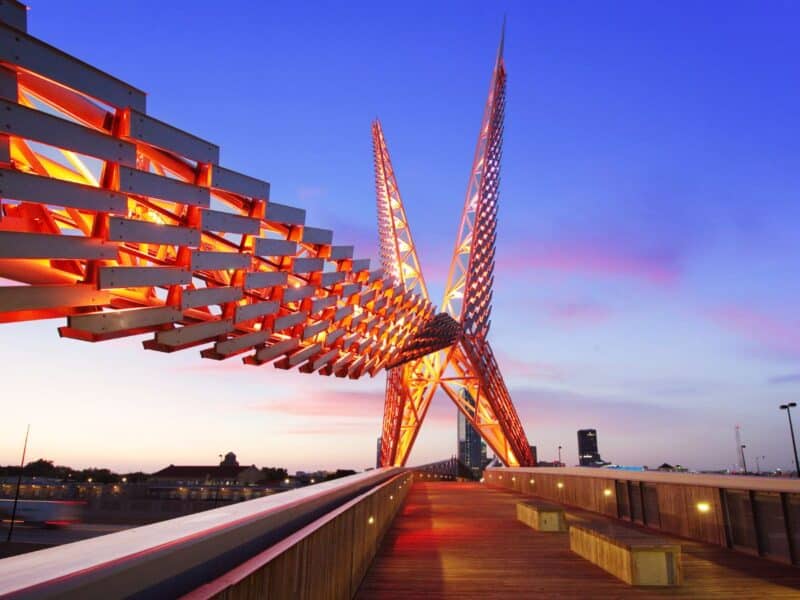 Disclosure: Some of the links on this post are affiliate links, meaning at no additional cost to you, I may earn a small commission if you click through and make a purchase.
About Oklahoma
Nestled in the heart of the USA, this enchanting state covers a whopping 69,899 square miles, making it the 20th largest in the country.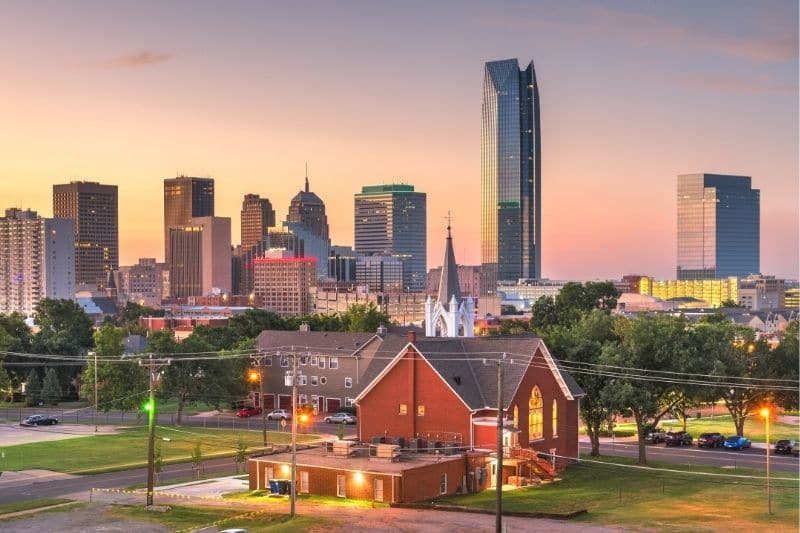 Imagine the excitement of 1907 when Oklahoma proudly became the 46th state of the Union, uniting the Oklahoma Territory and the Indian Territory. The birth of Oklahoma on November 16 was a moment of jubilation for its people!
Some incredible figures who shaped Oklahoma's destiny. Sequoyah, the visionary Cherokee man, gifted his people the Cherokee syllabary, preserving their heritage through literacy.
Legendary leaders like Chief Pushmataha from the Choctaw Nation and Chief John Ross from the Cherokee Nation fought valiantly for tribal rights and sovereignty, leaving an inspiring legacy.
Today, Oklahoma buzzes with life, boasting a vibrant population and visitors of around 3.96 million, a wonderful blend of Native American, European, African American, and Hispanic cultures.
Fun Things to Do in Oklahoma City and Nearby
Discover the best things to do today in Oklahoma! Explore historical landmarks, enjoy nature and wildlife, and immerse in cultural and artistic exhibits.
Drive Thru the Historic Route 66
Step back in time and embark on a nostalgic journey along the iconic Historic Route 66, a highway with a history dating back to 1926.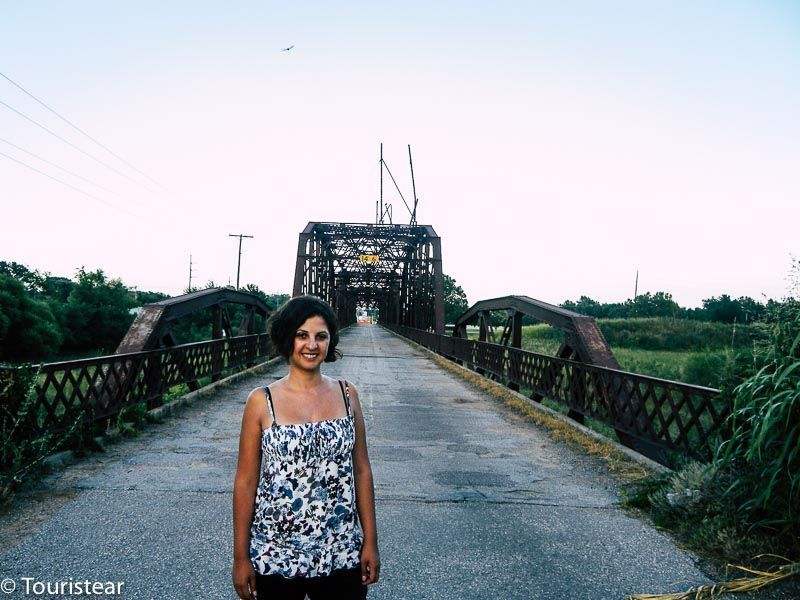 This legendary route was once the primary path for travelers venturing from Chicago to Los Angeles, brimming with motels, diners, and quirky roadside attractions. Today, it's a popular tourist attraction that offers a glimpse into the past, and the best part is, there's no entry fee!
All you need is a car for a road trip, a full tank of gas, and a sense of adventure to explore the landmarks and attractions that celebrate the highway's storied past.
Pay Tribute at the Oklahoma City National Memorial & Museum
For history buffs and those seeking an emotionally moving experience, the Oklahoma City National Memorial & Museum is a must-visit.
Dedicated to the victims of the devastating 1995 bombing of the Alfred P. Murrah Federal Building, this memorial stands as a somber reminder of the tragedy. However, it also serves as a celebration of the resilience and unity of the people of Oklahoma City in the face of adversity.
The museum offers insights into the events of that fateful day and honors the lives lost. Tickets cost approximately $19 USD, and your visit will undoubtedly leave a lasting impact.
The museum offers visitors a personal journey through the history of the nation's most revered highway. Encounter the iconic ideas, images, and myths of the Mother Road. Learn about the dreams and the labor needed to make the road a reality.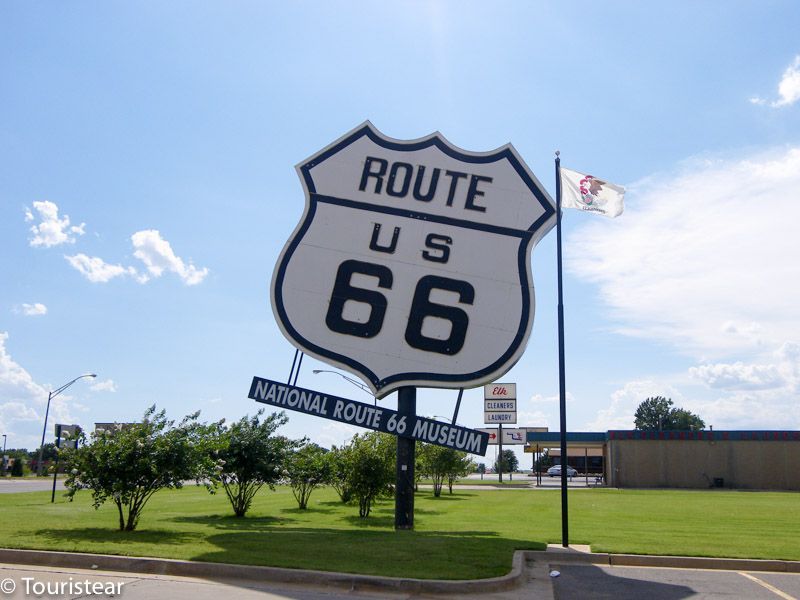 Another similar name is the Oklahoma Route 66 Museum, where you can see some of the history of Route 66, like neon posters, old motels, and classic cars.
Embrace Native American Art and Culture
Marvel at the costumes and memorabilia of famous Western actors and actresses in the Western Performers Gallery, and explore art exhibits featuring renowned artists like Charles M. Russell and Frederic Remington.
For just about $13 USD, immerse yourself in the world of cowboys, Native American culture, and the Wild West.
The National Cowboy & Western Heritage Museum also offers theater shows of Western films and live performances, and don't miss the beautiful Chihuly glass sculptures that add to the exhibits' beauty.
Don't miss the Philbrook Museum of Art in Oklahoma City. Admission is around $12 USD and was founded in 1938 by oil magnate Waite Phillips. Step outside to the Philbrook Gardens for a sunny day stroll and admire the Four Seasons sculptures by Pietro Bernini.
But the cultural journey doesn't end there! Head to Tahlequah to visit the Cherokee Heritage Center. Admission is approximately $10 USD, offering a deeper appreciation for Cherokee traditions and contemporary art.
In Norman, the Fred Jones Jr. Museum of Art houses a diverse collection of Native American art from ancient times to the present. While general admission is often FREE, some special exhibits may have nominal fees attached.
Discover Lucille's Gas Station in Hydro
Take a scenic drive along the original Route 66 to reach Hydro. Don't miss the chance to visit Lucille's gas station, a historical gem with a heartwarming story.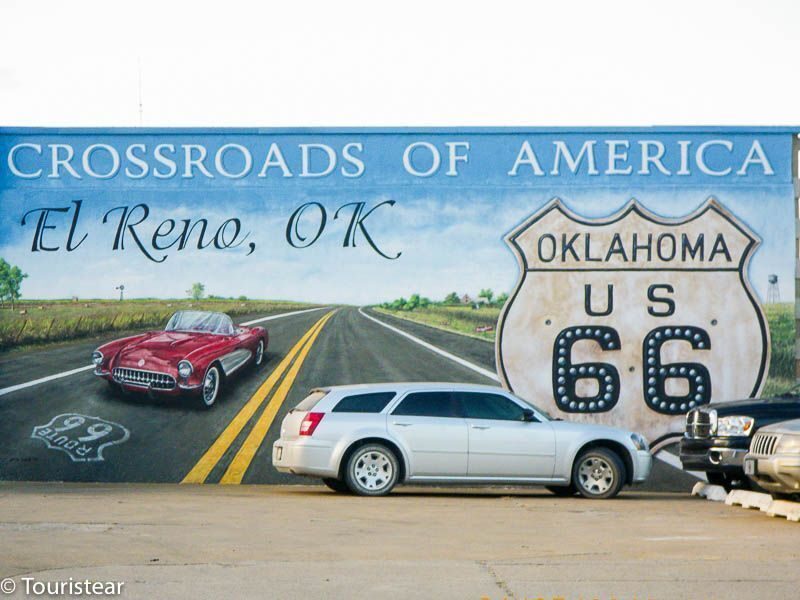 Lucille Hammons, the owner, was known for her kindness and hospitality, earning her the endearing title "The mother of the mother road." Admire this well-preserved spot and capture a photo to cherish the memory forever.
The visit is FREE of charge, so you can soak in the nostalgia without breaking the bank.
Explore Art and Beauty at the Philbrook Museum of Art
Explore the top things to do in Oklahoma Tulsa at the Philbrook Museum of Art! Immerse in Native American heritage for about $12 USD, and witness captivating art from America, Asia, and Europe in OKC.
Discover Dale Chihuly's glass exhibit and Waite Phillips' exceptional art. Step into history and indulge in artistic expression through pottery, basketry, and textiles of Oklahoma's Native American tribes.
Explore Arcadia's Classic Red Barn
As you drive through Arcadia, be captivated by the timeless allure of the classic red barn, a mesmerizing structure dating back to 1898.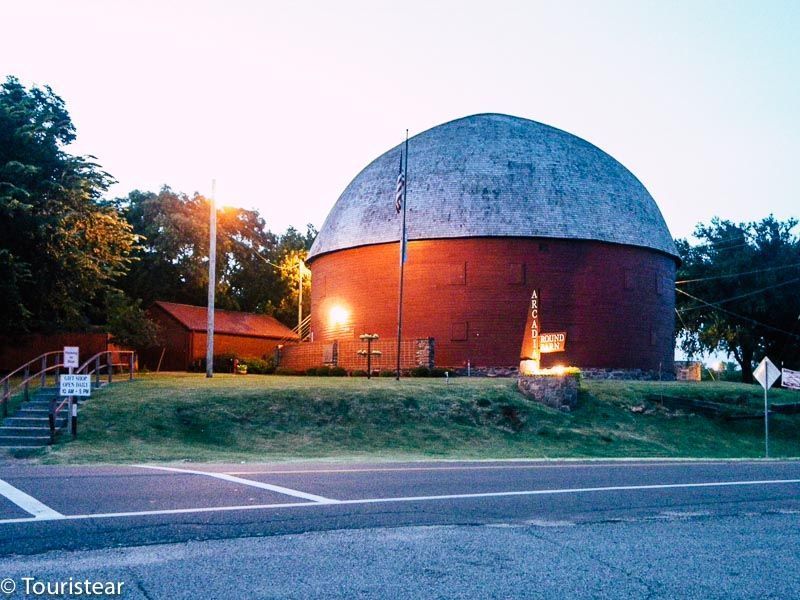 This charming spot has been a favorite subject for photographers and visitors alike, celebrating its rustic beauty and historical significance.
Witness Wildlife at Wichita Mountains Wildlife Refuge
Visit the Wichita Mountains Wildlife Refuge in southwest Oklahoma. Established in 1901, it's a paradise for nature enthusiasts. FREE entry!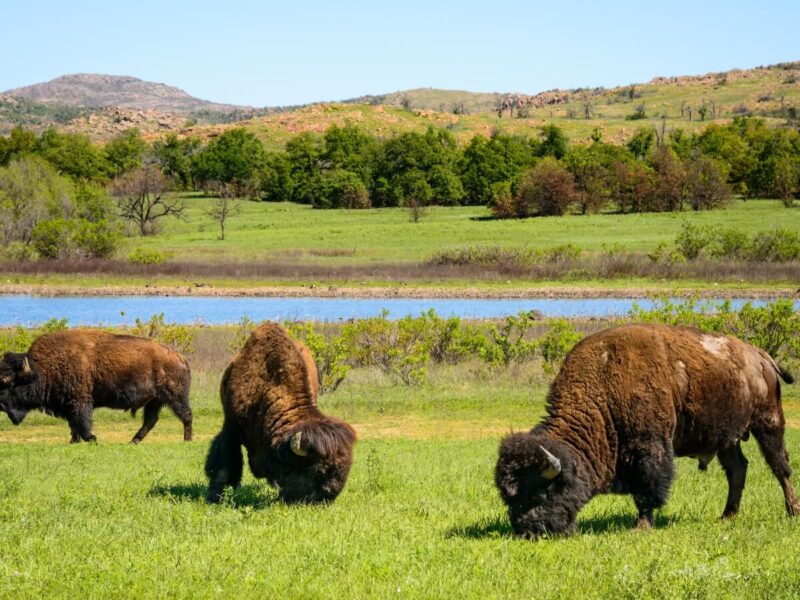 Observe bison, longhorn cattle, elk, deer, and more in their 59,000-acre natural habitat. Or enjoy hiking, fishing, and rock climbing. If you want to take a tour here, make sure you are wearing the best traveling shoes.
Visit Fort Reno and the Iconic Soda Bottle Sign
After Hydro, make a stop at Fort Reno, an old military installation with a poignant cemetery commemorating the brave soldiers who sacrificed their lives during World War II. Walk among the graves and pay your respects to the fallen heroes.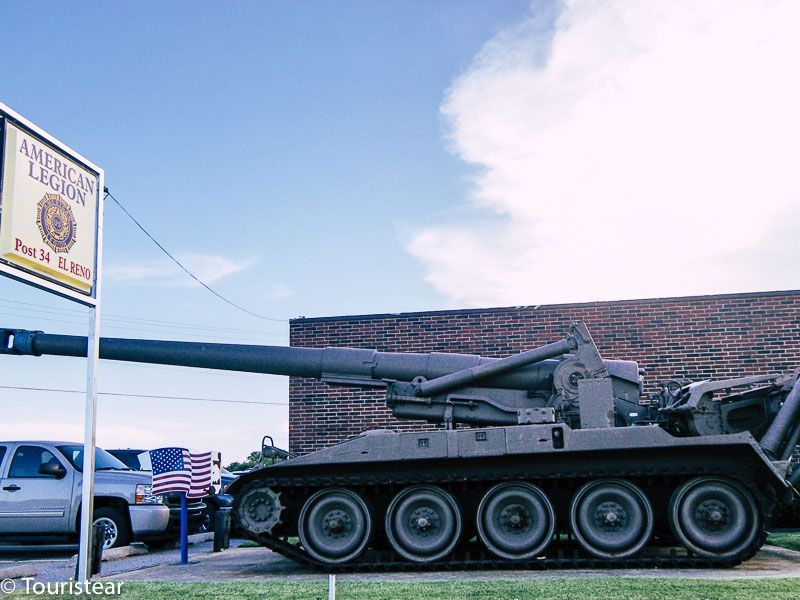 Later, be sure to continue your journey and visit the iconic soda bottle-shaped sign, a true symbol of Route 66's rich heritage. This dazzling sign stands tall and proud, inviting you to capture the essence of the mother road's golden era.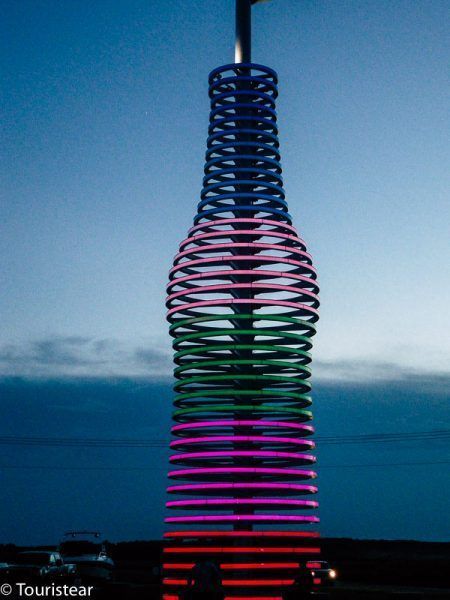 Best Things to Do in Oklahoma
How about cool things to do in Oklahoma City and nearby? Look no further than Bricktown, the city's hottest entertainment district. Packed with restaurants, bars, and entertainment options, it's a one-stop shop for all things nightlife.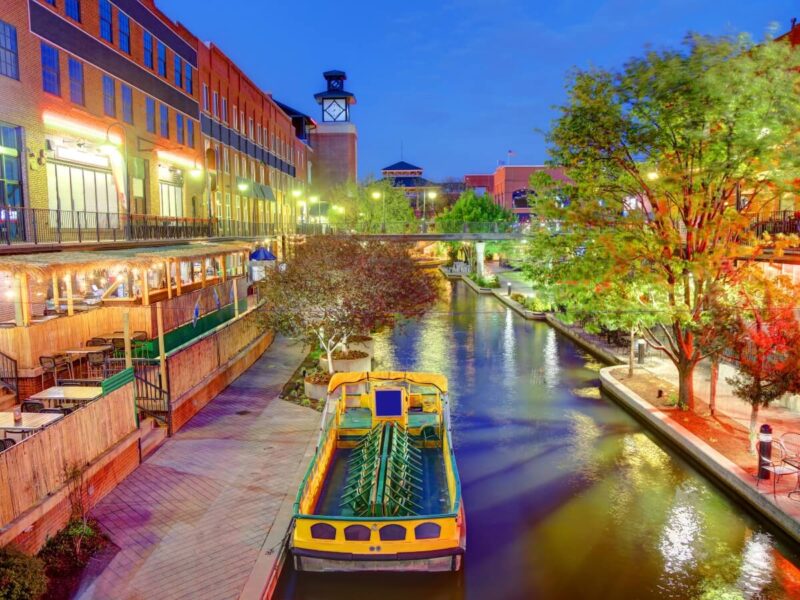 Recommendation: Head to the Chickasaw Bricktown Ballpark, home to the Oklahoma City Dodgers, and catch an exciting baseball game or event!
Thirsty for a drink? Bricktown's bars and clubs offer a plethora of options, from craft beer to fancy cocktails. Fassler Hall, The Jones Assembly, and The Pump Bar are some of the most popular spots to check out.
Try the refreshing craft beer at Fassler Hall for around $6 USD, or indulge in a fancy cocktail at The Jones Assembly for approximately $12 USD. Or you can embark on a beer tour in Oklahoma!
Enjoy a leisurely stroll along the picturesque Bricktown Canal via the Riverwalk. Discover charming shops and delightful restaurants along the way.
For a truly unique nightlife experience, venture to Tulsa's The Cave House. Located in a 100-year-old cave, it's a favorite among locals and some of the coolest things to do in Oklahoma City.
Indulge in a wide selection of beer, wine, cocktails, and tasty snacks as you revel in the memorable surroundings. Treat yourself to a beer for about $5 USD or a signature cocktail for around $10 USD at The Cave House.
For a dose of culture, visit the Chickasaw Cultural Center. Explore interactive exhibits, immerse yourself in a traditional village, and step back in time with a recreated 18th-century council house.
Savor traditional Chickasaw food at the on-site restaurant, and try their mouthwatering Fry Bread Tacos for approximately $12 USD, or shop for authentic Native American crafts at the gift shop.
Another restaurant to visit is Ann's Chicken Fry House Restaurant which has a fascinating history. It started as a service station in 1948, then turned into "Three Bulls Steak House" in 1966.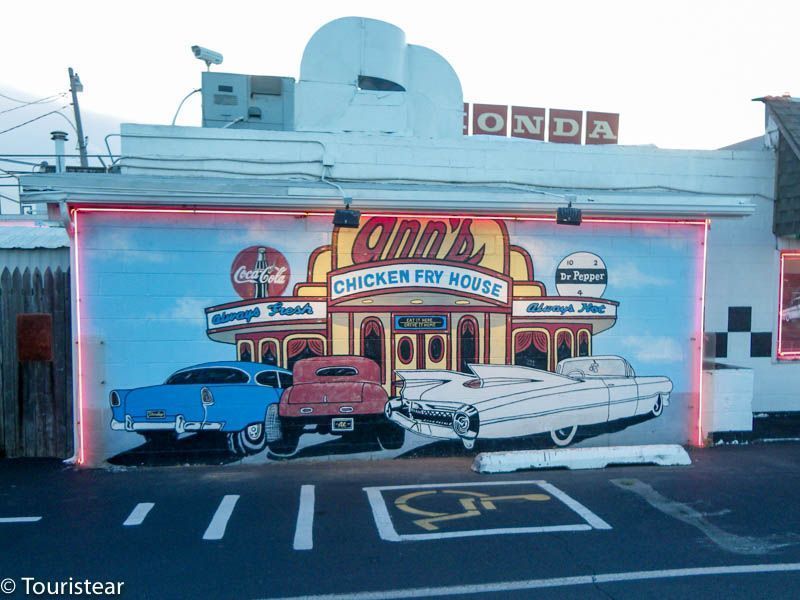 In 1971, the owner's brother joined, and they needed a new name. They put various names in a hat, and guess what came out? Ann's! If you're traveling on Route 66, don't miss this stop, even if you're not hungry. Come by any day except Sundays when they are closed.
Things to Do in Oklahoma with Kids
Oklahoma is a fantastic destination for families with kids of all ages, offering many family-friendly attractions that guarantee fun and education. Here are some of the things to do with kids in Oklahoma:
Science Museum Oklahoma: A must-visit for little science enthusiasts! This interactive museum will captivate your kids with its hands-on exhibits, planetarium, and science playground.

Admission prices are around $15 USD and offer educational programs and events throughout the year. Some of the attractions to see are the CurioCity exhibit, Kirkpatrick Planetarium, and the Science Floor, with interactive experiments.

Oklahoma City Zoo and Botanical Garden: With over 1,900 animals, including grizzly bears and lions, your kids will see wildlife up close. Don't miss the beautiful botanical garden with a butterfly garden, tropical rainforest exhibit, Sanctuary Asia, and Great Escape.

Beavers Bend State Park: Enjoy fishing, boating, and kayaking on crystal-clear lakes surrounded by towering pine trees and picturesque hiking trails. You can even rent a cozy cabin or campsite and spend a night under the starry sky.
Myriad Botanical Gardens: Located in downtown Oklahoma City, this beautiful park is a haven for kids to play and explore. Some of the sites to visit with your kids are the Thunder Fountain, Mo's Carousel, and the Crystal Bridge Tropical Conservatory.

Let them run wild in the playground, cool off by the fountains, and learn about plants in the children's garden. The park hosts various family-friendly events and activities year-round.
Oklahoma Aquarium: Your kids will be mesmerized by sharks, sea turtles, and stingrays. Tickets are approximately $17 USD, and they have activities and attractions for kids of all ages like the Shark Adventure, Sea Turtle Island, and the Extreme Amazon exhibit.

Oklahoma Railway Museum: The Museum features vintage trains and railcars, along with interactive exhibits and educational programs. On weekends and holidays, your little ones can enjoy train rides too.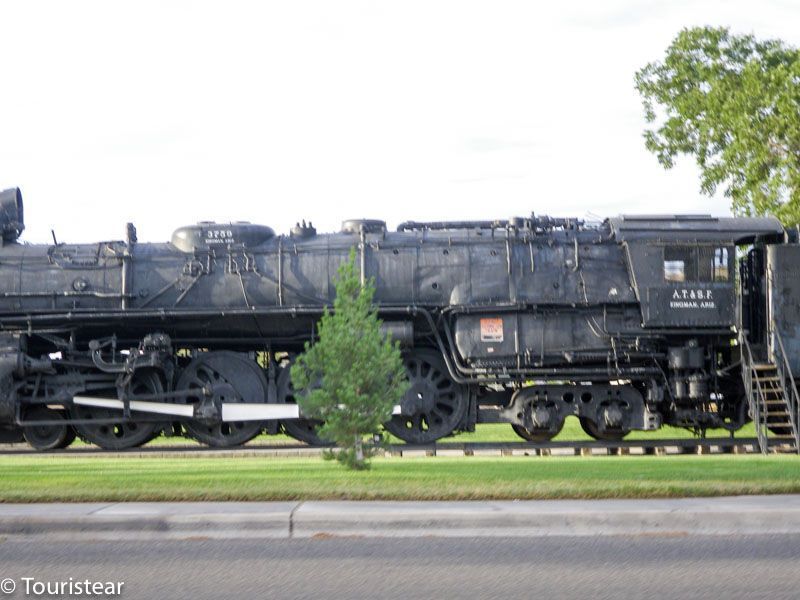 Frontier City: A western-themed amusement park with water rides, roller coasters, and shows that your kids will have a blast all day. Head to the Wildcat roller coaster, Tumbleweed, and Timber Town.

Riversport Adventure Park: Let your kids unleash their adventurous spirit with educational programs, kayaking, zip-lining, and rock climbing. This park offers a range of recreational activities, like the SandRidge Sky Trail, whitewater rafting, and the Youth Zone.

Unique Things to Do in Oklahoma
Discover a treasure trove of unique places to visit in Oklahoma. From historic round barns to thrilling wildlife encounters, you'll find captivating attractions that promise unforgettable memories and a one-of-a-kind journey!
Museum of Osteology
Immerse yourself in the captivating Museum of Osteology, boasting an impressive collection of over 300 skeletons from around the world. Marvel at rare and exotic specimens while learning about the intricate anatomy of various animals, including humans.
Tiger Safari
With over 100 animals, including majestic tigers, fierce lions, and bears, it's a wildlife park in Tuttle for all ages. Join a guided tour to get up close with these magnificent creatures or even hand-feed a tiger.
Turner Falls
It is Oklahoma's tallest waterfall, nestled in Davis. Surrounded by lush forests and picturesque trails, it's a serene retreat for nature lovers. Take a refreshing swim in the cool waters or simply bask in the breathtaking beauty of the landscape.
Best Time to Visit Oklahoma
The best time to visit Oklahoma City is during the enchanting shoulder seasons of spring (March to May) and fall (September to November).
In spring, the weather blooms with temperatures ranging from 50°F to 75°F (10°C to 24°C), creating the perfect atmosphere for outdoor festivals and exploring the city's lush gardens.
Fall brings a delightful breeze and mild temperatures between 55°F to 79°F (13°C to 26°C), making it an ideal time to immerse yourself in the city's attractions without the hustle of the summer crowds.
While summer (June to August) can be hot, with temperatures up to 95°F (35°C), it's a fantastic season for enjoying water parks and outdoor events.
If you're a fan of holiday festivities and seeking lower hotel rates, the low season in winter (December to February) brings chilly temperatures ranging from 28°F to 53°F (-2°C to 12°C).
How to Get to Oklahoma City and Nearby
Traveling to Oklahoma City is a breeze, and you have several options to get there. If you prefer the freedom to explore, rent a car at Will Rogers World Airport for $30 USD per day. You can also book cars online to avoid long lines at the airport.
Alternatively, major airlines like American, Delta, and Southwest offer regular flights to and from Oklahoma City, with round-trip tickets averaging $200 to $500 USD. You can book tickets in advance anywhere with a travel sim!
Once in the city, Embark, the public transit system, provides convenient bus and streetcar services for easy urban travel, with a single ride fare of approximately $1.75 USD and a day pass for around $4 USD.
Where to Stay in Oklahoma
For affordable stays, check out budget friendly motels like Super 8. If you prefer a mid-range experience, consider comfortable hotels like Hilton Garden Inn or cozy bed and breakfasts.
For a luxurious experience, indulge in upscale hotels like The Skirvin Hilton or resorts like The Renaissance Waterford, with prices starting at $135 USD per night, offering top-notch amenities and impeccable service.
So, there you have it—the best things to do in Oklahoma await you! Embrace the state's rich history, indulge in mouthwatering cuisine, and explore its breathtaking landscapes. Whether you're a history buff or an adventure seeker, Oklahoma offers an unforgettable experience for everyone.
Best Things to Do in Oklahoma Frequently Asked Questions
What Is Oklahoma Most Famous For?
This wonderful state is most famous for its captivating Native American heritage and the lively country music that fills the air.
What Food Is Oklahoma Famous For?
From the delicious barbecue to the savory chicken fried steak that melts in your mouth, your taste buds are in for a treat. Oh, and let's not forget the delightful pecan pie that's simply divine!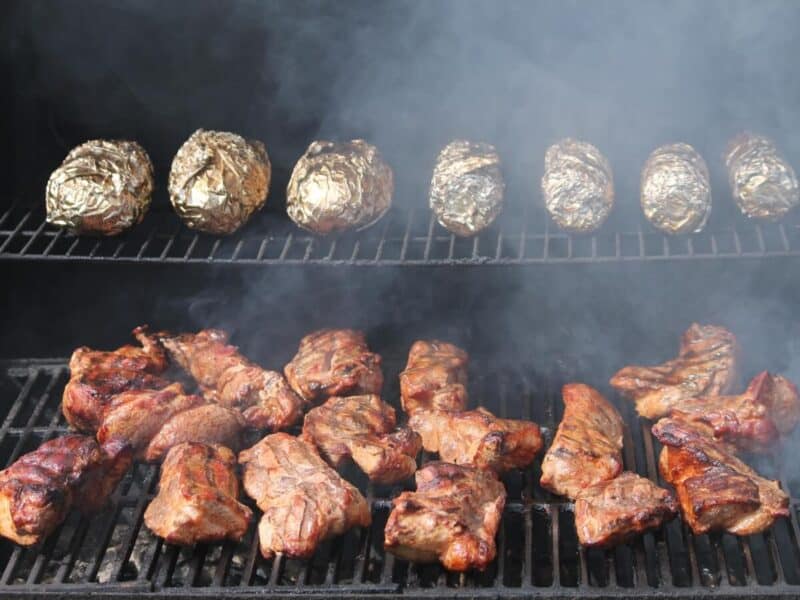 What Is the Prettiest Town in Oklahoma?
For those seeking picturesque beauty, Guthrie steals the show! Its historic buildings and charming Main Street make it one of the prettiest towns you'll ever lay eyes on.
What Is the Rainiest Month in Oklahoma?
As for the weather, May showers bring life to the land! It's the rainiest month in Oklahoma, painting the state in lush green hues and creating a refreshing atmosphere.
What Month Is Tornado Season in Oklahoma?
Tornado season in Oklahoma can be quite nerve-wracking, but it typically peaks during late spring and early summer. Brace yourself for the stormy thrill from April to June.
Plan Your Trip to the United States
Book Your Trip
Book Your Flight
Find a cheap flight by using Skyscanner.
Book Your Accommodation
You can book your hostel, hotel, or apartments on Booking.com.
Don'torget Travel Insurance.
Travel insurance will protect you against illness, injury, theft, and cancellations. It's your protection in case anything goes wrong. You never go on a trip without it.
Best companies for Tours
Check out Civitatis.com and find the best tours in English (French, Spanish and Italian)
Are you looking for the best companies to save money with?
Check out my resource page for the best companies to use when you travel! I list all the ones I use to save money when I travel – and I think I will help you too! (Is in Spanish yet)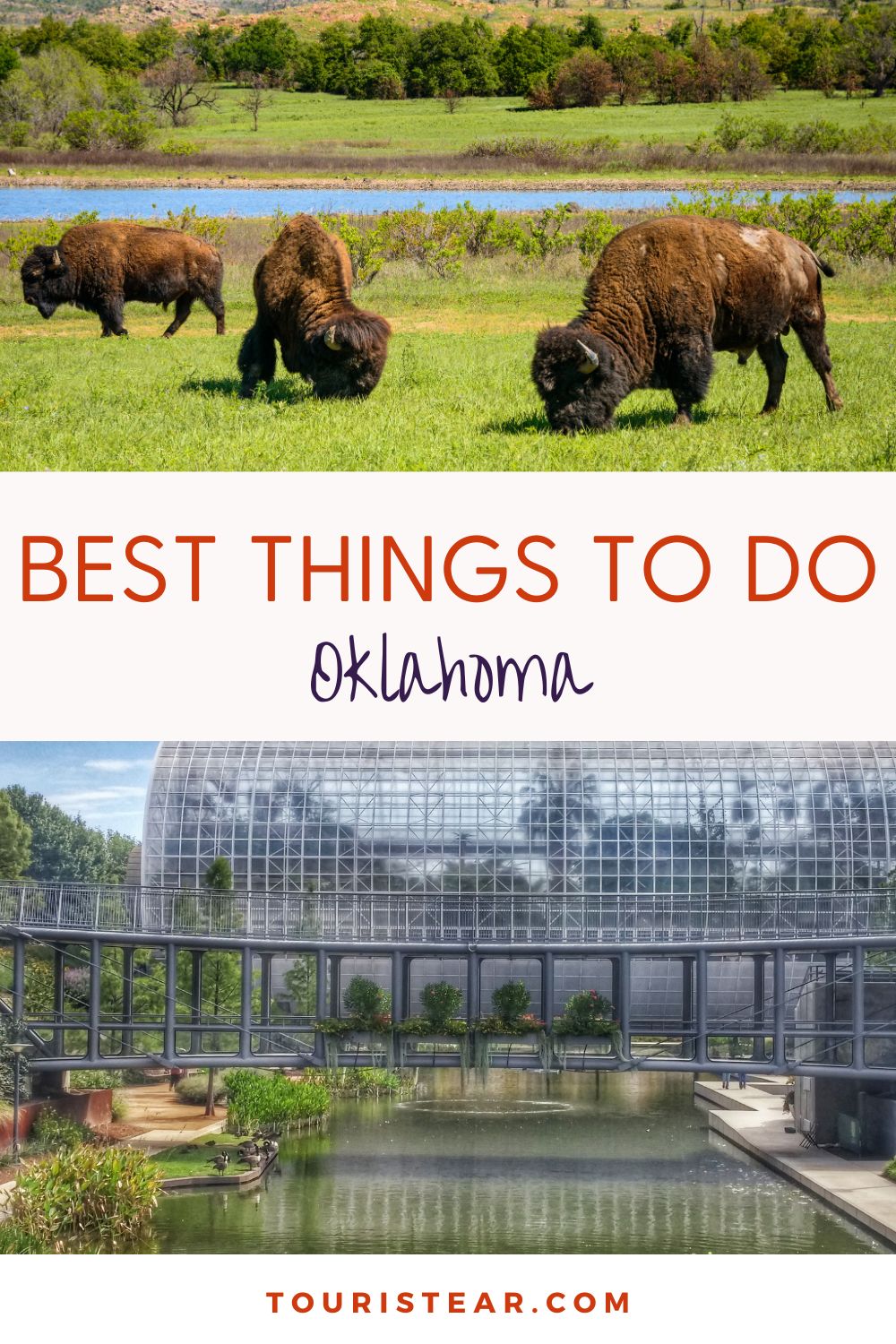 Disclosure: Some of the links on this post are affiliate links, meaning at no additional cost to you, I may earn a small commission if you click through and make a purchase.