New York… The city that never sleeps. This post is dedicated to those who are traveling for first time to New York and who don't have many days. My first trip to New York was 5 days long, and I want to share this experience with you about things like what can be seen these days, or how you can organize your trip. You may also like The HighLine, the elevated park of New York.
Tips for your trip to New York City
My first advise is to stay in Manhattan or Brooklyn if you like it. Search your hotel or appartment on Booking.com and get the best prices.
Why you should find your hotel in Manhattan
The first time we were in New York, we stayed in Elizabeth, New Jersey. The truth is that I don't recommend it. We had car rental because we had been 20 days driving around the US. We looked for a cheap place, where you could park easily and close to Manhattan. If you're thinking this is a good idea, believe me, it is not. Driving through Manhattan is like hell, parking is expensive and you have to pay toll on the bridges to get into the city.
The best solution which has already been tested in other trips to New York is to rent an apartment or a Hotel inside Manhattan. The last time, we rented an apartment in West Village. It was for four people, and at a nice price, 1200$ during the most expensive week of the year, at the end of December. It was in Greenwich Village, it's an awesome neighborhood. Close to all the important sights to see in New York.
We rented it many months in advance and it was worth it.
Get New York Explorer Pass o NYC Pass
The New York Explorer Pass or the New York Pass is an essential for any visitor heading to the Big Apple: a tourist sightseeing pass that for one price gives you access to the city's top attractions saving up to 50% on the landmarks' retail prices. By picking the number of attractions you want to visit, you will save more money than if you purchase a conventional tourist pass.
Take a Free Walking Tour
Head to the Financial District in Manhattan to begin your 2.5-hour free walking tour and discover the city's most emblematic landmarks.
Learn about the history of New York and its worldwide importance while you wander past the National Museum of the American Indian, stroll along Wall Street and discover the World Trade Center, the New York Stock Exchange and the controversial Trump Building.
Next, explore the legendary Broadway, home to numerous musical theatres, followed by Battery Park, which offers one of the best panoramic views of the Statue of Liberty.
The tour comes to an end near the National September 11 Memorial & Museum, which commemorates all the victims of the attacks of September 11, 2001.
Transfers in NYC
It is possible to book a private transfer service in New York with a minimum of 12 hours in advance.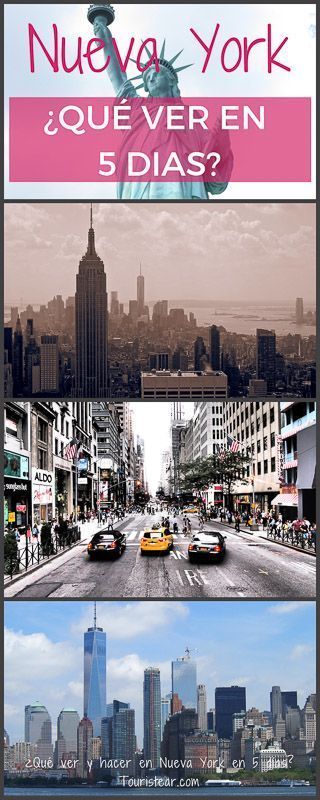 New York 5 days itinerary
Day 1 in New York: Set up
The First Day you'll be pretty tired from the journey, so this day has to be lighter. My advice is to get to the hotel or apartment where you stay and leave your things. Depending on the time you arrive and how many people you go with, you could go for a walk around the area. If you plan to travel by subway you can buy MetroCard at any subway station.
This day is perfect for take a free walking tour in NYC.
The first time I was in New York, one of the first things we did was take the ferry to Staten Island. It's free, runs 24 hours, takes about a 25 minute drive and you can make a lot of photos.
The second time we went to New York, we went to Times Square and had dinner at Ellen Stardust (1650 Broadway or Broadway and 51st). It's a restaurant inspired in the '50s where the waiters sing while they attend you. The truth is it was great and the attention is excellent. You'll have a very nice time!
Day 2 in New York: Contrasts Tour
On the second day, you can do the "Contrasts tour", is one of the tours I strongly recommend. They take you to different neighborhoods of New York. You can make it on your own or you can pay for it. The tour is approximately about 4 or 5 hours with a guide. We did this tour with a guide in Spanish and also, they have native English guides.
We visited the important bridges of the city, the Harlem neighborhood, the Brown Stone Houses, The Apollo Theater, the Yanquee Stadium, The Graffiti Zone in the Bronx, The Apache District, the Police Station, the South Bronx, Queens Mansions, The US Open stadium, the Flushing Meadows Corona Park, the Jewish Quarter, the River Café and others.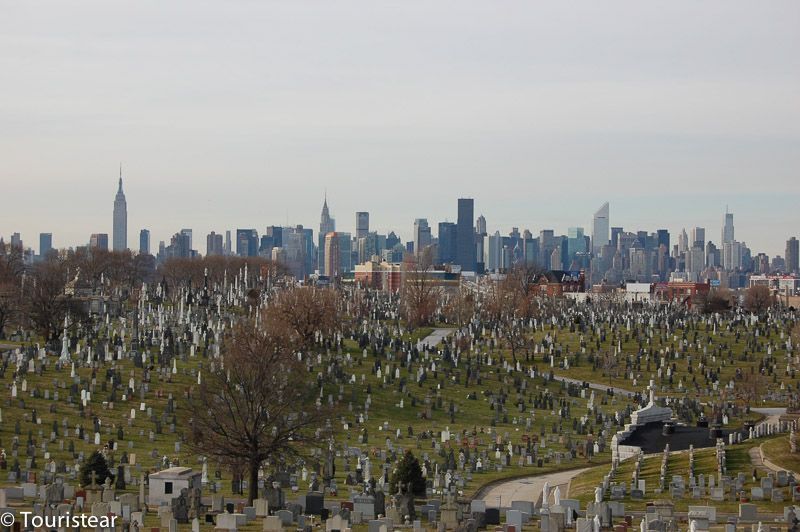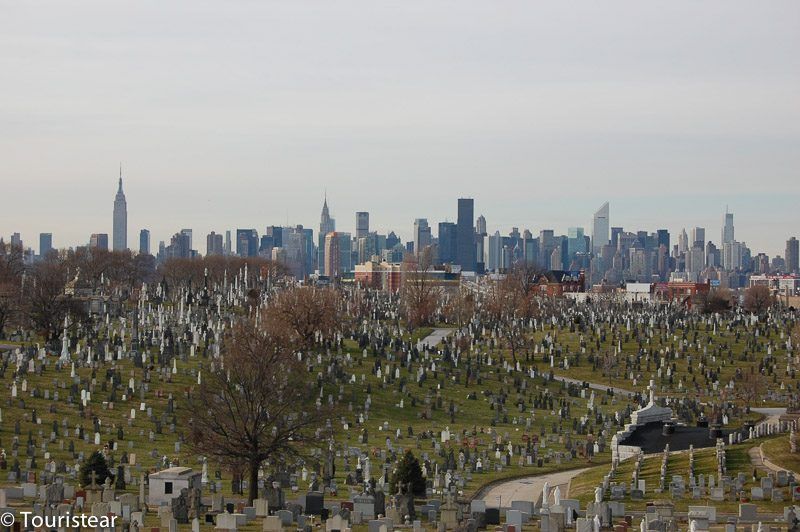 The tourist guide was very nice. He made us a thousand pictures. Then, we asked him to leave us at the Brooklyn Bridge on Brooklyn side. We arrived to it at around 2 o'clock pm and we had already booked at River Cafe. It's a bit expensive and you have to be well dressed, but worth it. It has great views of Manhattan and a very good service.
Then we crossed the Brooklyn Bridge on foot. You can go next to the Soho area and go shopping for the first time. There are always very nice offers and if you're in sales time you end up buying a suitcase to take all your shopping back to your country!
Then you can return to your accommodation, leave your stuff, get some rest and change your cloths for dinner. I strongly recommend you the West Village and the Meatpacking District (the district of the flesh) there are some very cool places to go out at night.
Book your Contrasts Tour here.
Day 3 in New York: South of Manhattan and observatories
The third day, is going to be the hardest one. If you can't do all the things I'm going to tell you today, don't worry, you can postpone some to the fourth or even the fifth day.
You get up early and start the day visiting the Statue of Liberty. On your way back you can walk around the south of Manhattan, Battery Park, Financial District (picture with the Bull), Tribeca, Chinatown, Little Italy, Soho, etc.
These are close areas in the south of Manhattan. Have a nice lunch and rest a little because the afternoon is going to be as hard as the morning.

5th Avenue, a must in NYC
After lunch, you can take the subway to 5th Avenue and Central Park South and begin to walk down 5th Avenue. On the 53rd st. to the right side is the MOMA with a very good collection of contemporary art and on Friday's afternoon is free. We continue along 5th Ave, and on 50th St on the left is St. Patrick's Cathedral and passing the 6th Ave on the right is the Radio City Music Hall.
Returning to the 5th Ave on the 48th street is the Rockefeller Center building, with its famous skating rink in winter, in summer it's a cafeteria. You can eat at Prime Burger, a New York classic. It's on 51st between 5th Ave. and Madison Avenue, just in front of St. Patrick's Cathedral. Next to St. Patrick's Cathedral is the official store of the NBA, if you are interested in buying a basketball souvenir.
On the 48th go left and up to Park Ave between 49th and 50th is the famous Waldorf Astoria hotel. You have a nice sightseeing looking south to the MetLife building "blocking" Park Ave. Go right at Madison Ave and go down to the 43th, to the left is the Metlife building and under it is the Grand Central Terminal.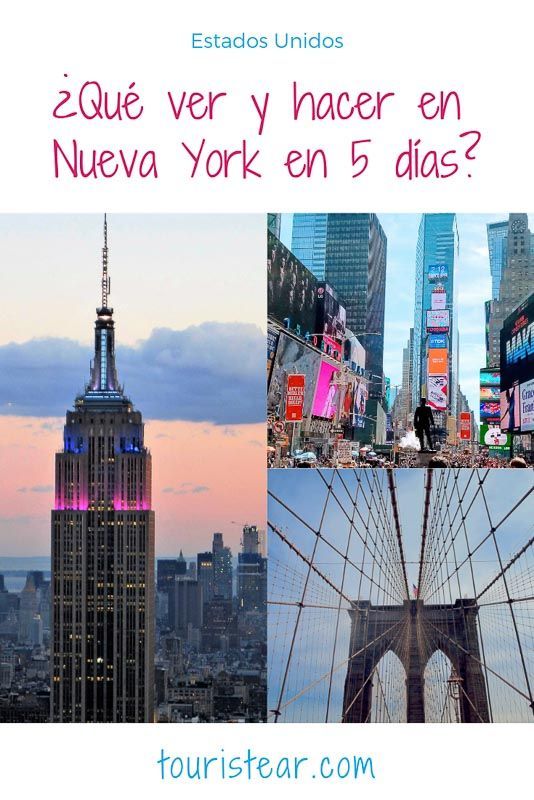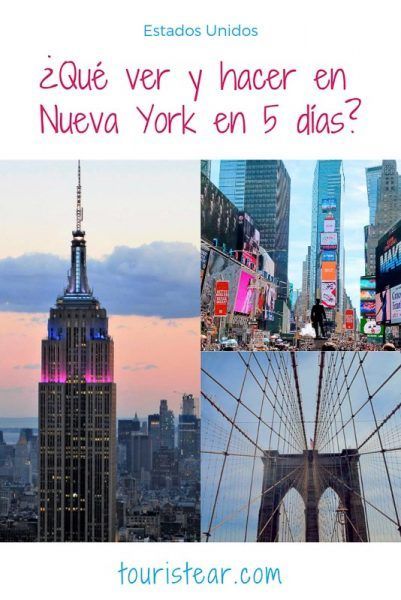 You can get in and watch the famous lockers and stairways that appear in many movies. In the back, across the station, is the Chrysler building. Walk down the 5th Ave. up to the 34th and there's the Empire State Building. During this walk is the famous New York Public Library on 5th Ave. Between the 40th and 42nd streets and Bryant Park.
Near the Empire State Building you can find several interesting places like the Madison Square Garden, temple of basketball and boxing, or B&H, a shop which has the best prices for photo cameras in the city. There is also Macy's, which is considered the largest mall in the world. And Diamond Street, full of stores with diamonds and precious stones all in display in their storefronts.
From here go right and walk up Broadway to 42nd. You'll find Times Square. It's what you've seen in thousands of movies and TV shows, a sea of lights and people !!!.
Finally, during this stroll we've been through two of the best observatories of Manhattan, and we cannot leave the opportunity to visit some of them:
Empire State Observatory: Undoubtedly, the best known of all, on clear days it can take an hour or more to go up. It's located on the 86th floor of the building. It has the best possible view of Downtown Manhattan and the Financial District.
'Top of the Rock' Observatory in Rockefeller Center: Certainly much less known, It's much better organized than the previous one, allows previous reservation through Internet or you can buy the ticket at the ticket office for a scheduled visit, no queues. It has a breathtaking view of Central Park and the Empire State Building, Metlife and Chrysler. Although the election is difficult, this is the observatory that I would go if I had to choose between both.
In any case, it is recommended to visit these observatories late afternoon, one hour before sunset to see the day and night views of New York.
Day 4 in New York: Shopping
The fourth day, you can go shopping. To do this I strongly recommend you a car rental and drive to Woodbury Common.
It is a Premium outlet where you'll find the best brands at the best prices. It's organized by colors, depending on the color the shops are more or less expensive. The purple is the most expensive while the red is the cheapest, if I remember correctly.
It's 50 miles from Manhattan and the car rental is approximately the same than hiring the excursion but you´ll have more freedom.
Another option is go to the Jersey Garden, it's close to Newark, New Jersey. Prices are good but you won't find too many premium brands.
If you are not interested in shopping you can stroll along Central Park. There are different tour options. If you are going in winter you have to Ice skate in Central Park. If the day before you didn't have time to visit any interesting point, then you can do it during this day.
You can also go see a Broadway show, I saw the Lion King and it's awesome. In this case my recommendation is to buy the tickets online before to get good locations at good prices.
Day 5 in New York. Last visits and flight back
the fifth day, use it to do some final shopping or to make a final visit to any preferred place. Just don't get late to the airport!!
I hope this guide has been useful to you and enjoy your visit to one of the most cosmopolitan cities in the world, New York City.
If you enjoyed this post, share it! It may be helpful to someone else !!!
You can also be interested in
Book Your Trip
Book Your Flight
Find a cheap flight by using Skyscanner.
Book Your Accommodation
You can book your hostel, hotel or apartments on Booking.com.
Don't Forget Travel Insurance
Travel insurance will protect you against illness, injury, theft, and cancellations. It's your protection in case anything goes wrong. You never go on a trip without it.
Best companies for activities
Check out Civitatis.com and find the best tours in English (French, Spanish and Italian)
Looking for the best companies to save money with?
Check out my resource page for the best companies to use when you travel! I list all the ones I use to save money when I travel – and I think will help you too! (Is in Spanish yet)
We are not native English speakers but we have decided to translate our post to English so we can share it with the whole world. If you see any spelling mistake or something, please let us know, it is so important to us. If you do so, we can improve our post and also our English knowledge! Thanks in advance!!!
In this post you may find affiliate links. This means that if you make any purchases by clicking on one of them, I will take a small commission, but you are not increased by the price. Why are we doing this? Because it helps us to keep this project running and to continue creating useful content for your travels. Thank you so much for the support!