Where to Sleep in Valencia? Hotels for all budgets
Valencia is one of the cities you must visit in Spain and has many hotels and hostels. So today, I bring you this post with the places you can stay in Valencia. There is something for all tastes and budgets.
If you travel to Valencia, you must check what to see in Valencia in 3 days. And if you have more days, you may also want to check the best things to do in Costa Blanca.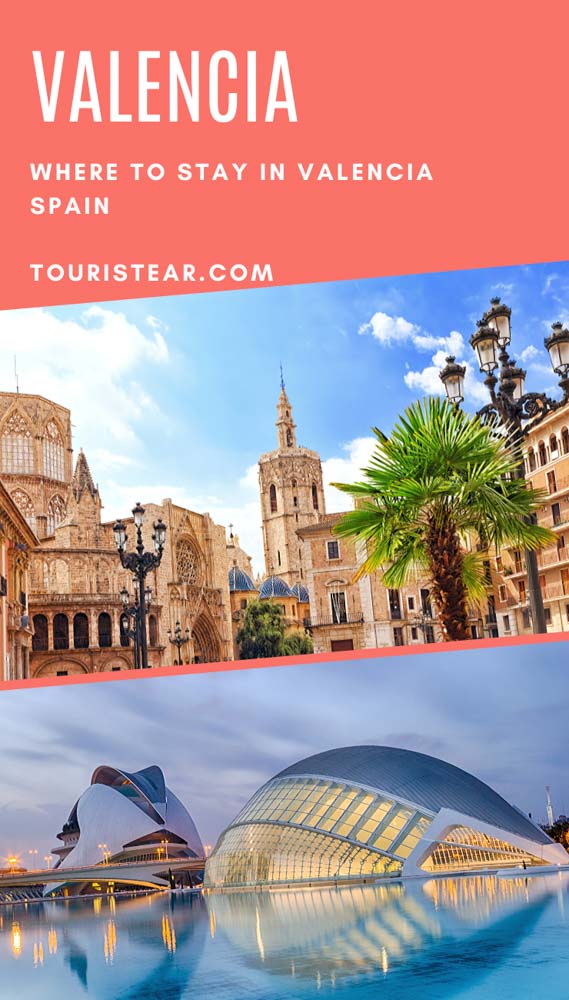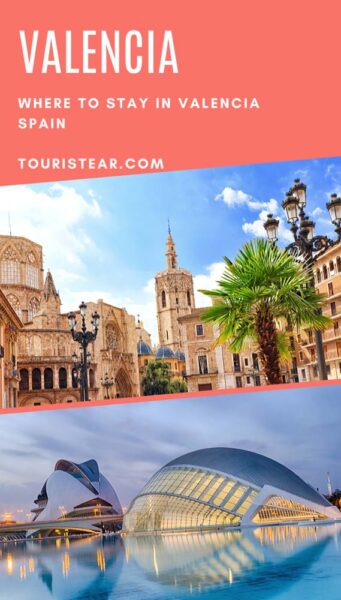 Where to Stay in Valencia
Valencia is a city to visit all year round. You can go for a weekend getaway or "fallas" in the summer. There are many options, and there is always something interesting to do in the city.
Surely the minimum stay to begin to know Valencia is 2 days, although it would be better than better if you could stay for 3 or 4 days.
You have to remember that Valencia is a heavily visited city, especially on long weekends, fallas or summer.
So my recommendation is that you book your accommodation in advance. As always, we used Booking.com, where we always find the best quality/price options.
But, if you want to stay on Airbnb, you can check these 15 stunning Airbnb in Valencia.
Here you can find hostels, hotels, and apartments that adapt to your travel budget. You can choose the area on the map, see the opinions of other customers, order by price, and make the reservation without paying in advance.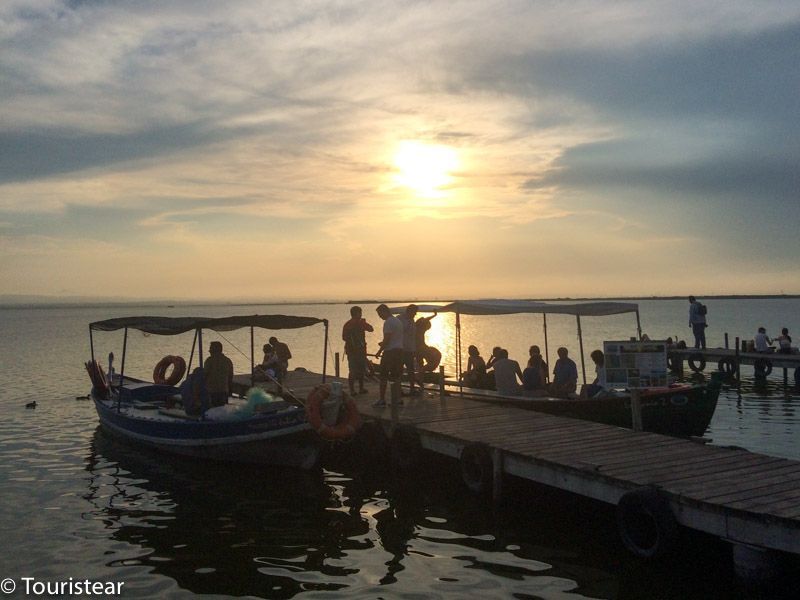 Save Money on Accommodations
Sleep in a hotel in Valencia
You can stay in a hotel in the center of Valencia for less than you imagine. You have hotels with excellent scores in Booking for less than € 50 per night.
But if you have a little more budget, there are very cool options like the MD Design Hotel with very spacious rooms with a modern design and very well located to visit the city center of Valencia. Besides, it has a general score of 9.1.
If you want something close to the beach, you can stay at the Balandret Boutique Hotel or Las Arenas Resort Spa. Here you will enjoy rooms with sea views that are only a few steps from the beach.
Everything depends on the trip you are setting up and, of course, your budget for accommodation.
Staying in an apartment in Valencia
The apartments are another exciting option to stay in Valencia. There are apartments in the vicinity of Ciutat Vella (the Old Town) near the beach. Prices vary depending on the season.
This option is ideal if you travel with 4+ people or if you wish to stay for many days.
You have the Playa Cabanyal apartments near the beach, with more options in the center.
On our different visits to Valencia, we stayed in different city areas. However, only once near the city of Arts and Sciences, this area is not bad, but only the city of Arts and Sciences.
And for the rest, you had to walk a lot or move by car or public transport. So the next few times we stayed near the city center.
The city center area is my favorite because you can reach the different tourist sites by walking, without beating yourself up. I have never stayed at the beach, tell me about your experience!
Do you prefer a hotel or an apartment when you go on a trip? Tell us!
Last Updated on 1 September, 2023 by Veronica
Disclosure: Some of the links on this post are affiliate links, meaning at no additional cost to you, I may earn a small commission if you click through and make a purchase.
Author: Veronica
Vero, a seasoned traveler, has explored 25 countries and lived in five, gaining a rich perspective and fostering an infectious passion for travel. With a heart full of wanderlust, Vero uncovers the world's hidden gems and shares insights, tips, and planning advice to inspire and assist fellow adventurers. Join Vero and let the shared passion for travel create unforgettable memories.