Bangkok, My Thoughts about My First Trip many Years Ago
Bangkok, I visited in 2007, yet I feel I have not been there. I left with the feeling of not seeing anything or missing everything.
I think my feeling was right; I have to go back.
I suppose it is because it is a world so different from the one I know that everything you see, feel, touch, and smell is different. Everything is new, like when we are little.
What to See in Bangkok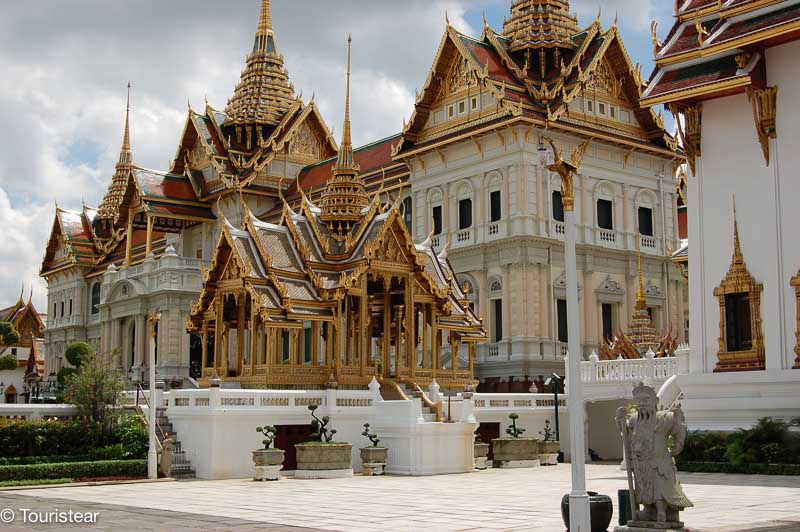 Each experience counts as the first, impacts as the first, and completes a space of time that becomes long, and endless, just because it is new.
I landed in Bangkok; one more flight, one more trip, nothing new. Finally, I got in the cab to the hotel; we had booked the Hilton at 55€ a night. I don't think I'll ever find an offer like that again in my life.
On the way to the hotel, we travel along a highway that is just like any other highway in a cab driven as any other cab driver would drive, nothing new either, until we get out and start cruising the streets of Bangkok.
But I'm in my bubble cab, so I'm abstracted from what's outside.
I only think about smoking a cigarette and taking a shower, I don't pay too much attention to the streets full of people, the traffic that is crazy, or the smells that cling to your pituitary, and you feel them even in your palate.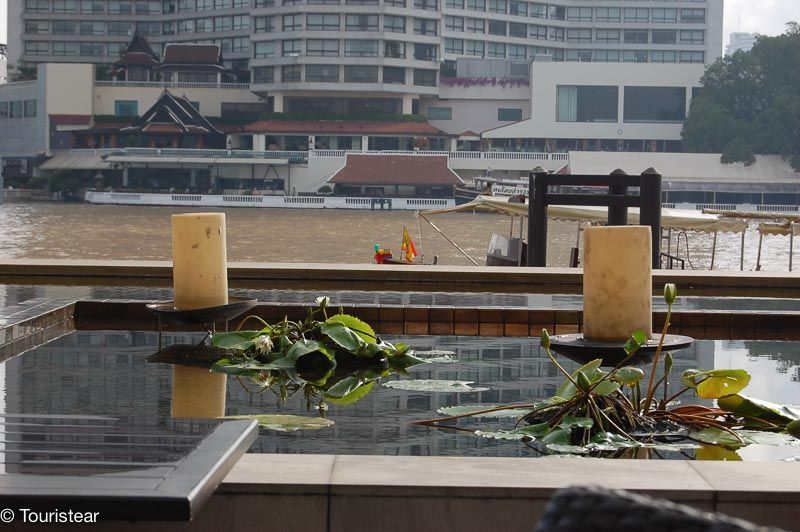 White dominates the scene in the hotel lobby, which leaves an impressive vertical hollow space, reminding me of the Burj al Arab in Dubai, but smaller.
The room is spectacular, with a huge window that gives me a view that I will not forget the Chao Phraya river.
I take a picture as best I can, without knowing much, without a polarizing filter, because I still do not even know what it is. Still, it is my first picture of Thailand; there it is.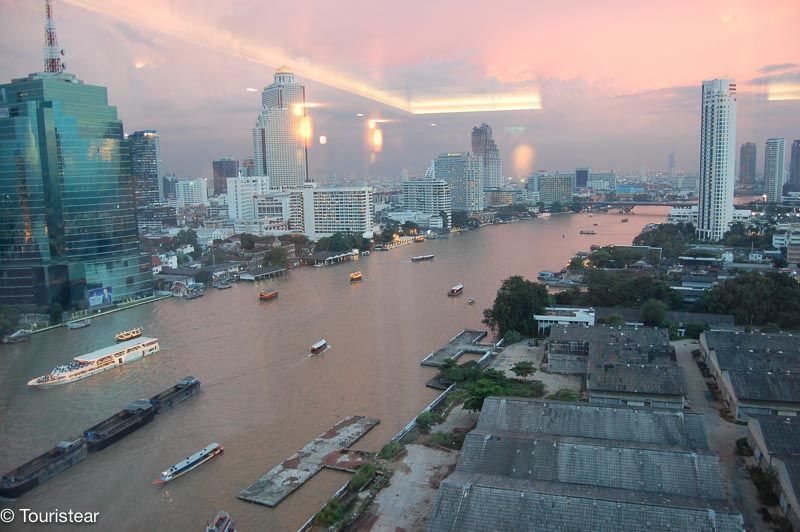 We went for a walk to see the city—first impact. I noticed the pungent and strong smell of spicy food and oil that I was already smelling in the cab.
My stomach churns, but without retching, "I'll get used to it," I tell myself, aware that it's not a question of anything more than lack of habit.
The street food stalls are countless, one after the other. In the stalls, some tables are like exhibitors with food arranged in transparent plastic bags "to go" there are all kinds of dishes, soups, fried food, insects, etc.
I am surprised and curious to see the food in bags; I'll get used to it, I tell myself again.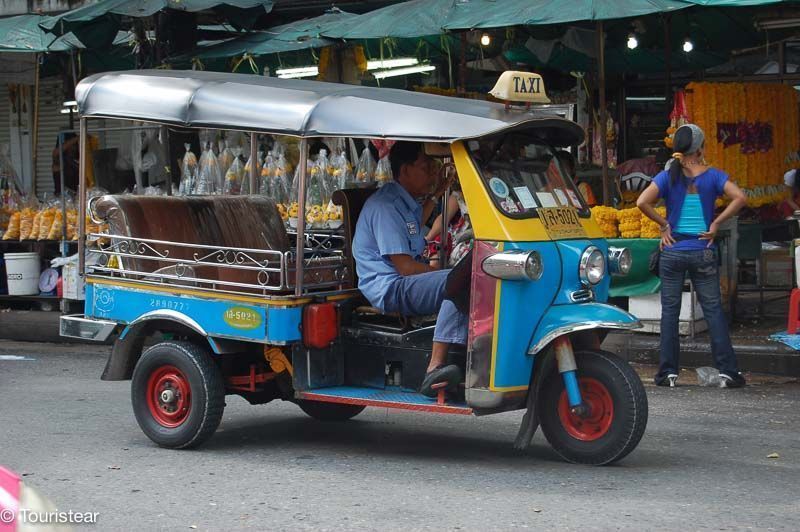 We are on our way to the "Pat Pong," where we have been told that there are plenty of stalls where you can buy fakes. S
The second impact, on each sidewalk of the Pat Pong, as you go down the street, on each side, one after the other, there are "girls" shops.
The men are out handing out advertisements and trying to attract customers. The girls, almost girls, most of them in bikinis, are displayed on top of a bar with a little sign pinned to the bikini top with a number on it.
The men arrive and ask, as in the butcher shop, "Give me a 24 and a 7, please" the madame gestures, and the girls come down. That hard and that strong.
We feel like having a drink but are not there, so we walk around to see what we can find; the "tuk tuks" invade the streets like a swarm of flies, offering themselves as soon as you look at them to take you to more distant girl's places, they even carry brochures of the services and shows you can see.
And I do not do me, "you'll get used to it," I say to myself again.
We find a more normal place, at least it looks like a pub, we order a drink and chat, a lot of girls come in who don't seem to be working, many of them pretty, but we don't pay attention, we don't go for that kind of thing.
The fact is that I was surprised (I have never flirted so much in my life), and I told the waiter about it, and he smiled, with that smile you get when a child asks you a question like "dad, why does superman fly?", and he answered, "they are not girls, they are Lady-boys."
The third impact, I look silly, take a sip of my drink, and still look stupid, "Why didn't I notice?" and we laughed for the rest of the night.
Thailand is one of the countries with more transsexuals in the world, and many come here for surgery.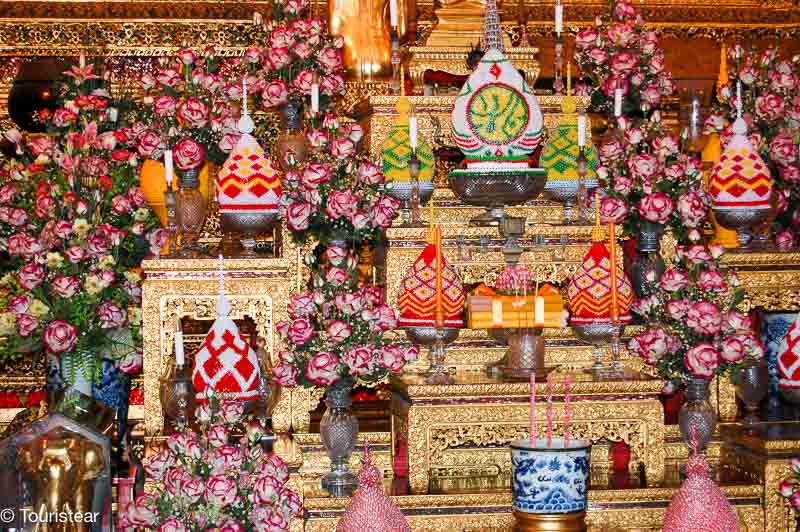 The following day we had coffee in the hotel lobby, sitting on sofas set up with a low table.
We order the lattes and fourth impact, the waitress, who again is almost a child, approaches the sofas, and when she gets to us, she kneels, yes, yes, she kneels and leaves the tray on the floor to serve us the coffees on the low table.
First, I get an asshole face, but then I react like a spring and tell the girl, "but what are you doing, girl? get up," and grabbing her gently by the shoulder, I invite her to get up.
She stands up but looks at me funny like I'm an alien just landed from Jupiter.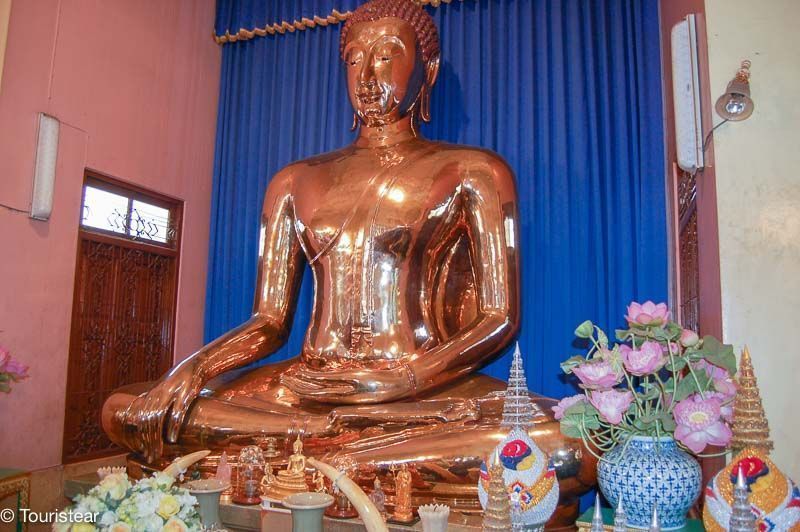 We continue to drink our coffee so calmly, without giving more importance to what has just happened.
In the fifth impact, the manager came up to me and said, "I understand why you did it, but don't do it again because you are putting her in a very violent situation.
It's much more violent for her not to kneel down to put the coffee on you than it is for you for her to kneel down."
"This I will never get used to," I say to myself as I try to explain to her that I have done it without any malice and that I am sorry if I have put her in a difficult situation. Finally, I approach her and apologize, and she accepts with embarrassment.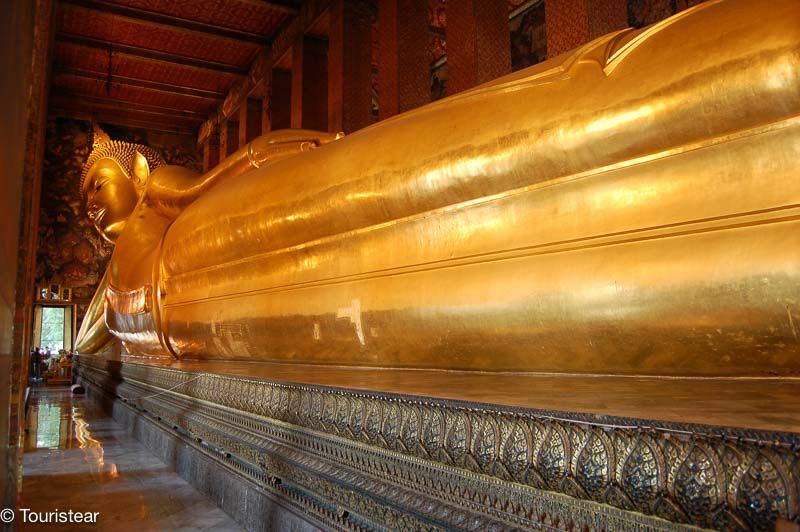 We took advantage of the day and visited Bangkok. The golden Buddha of Wat Traimit, the lying Buddha of Wat Pho, and the temples of Wat Arun are all must-sees.
It is full of people, but they take life differently; as our guide says, "if you go in a hurry, time goes faster, but if you stop and contemplate, time stands still."
The next day we plan to go elephant riding, which I did not like and would not do or do again, and visit the Amphawa floating market, something you should not miss if you have enough time.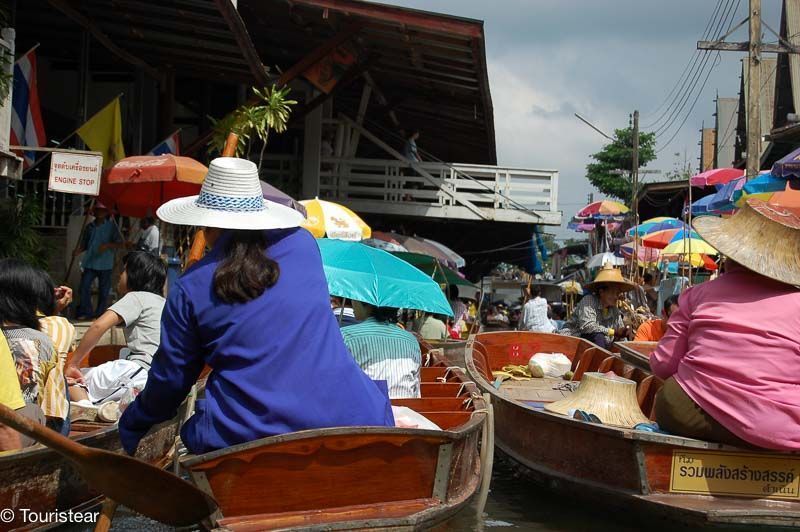 For the next day, they have reserved for us tickets to see the Muay Thai in Rajadamnern stadium in Bangkok, the sixth impact, first the children compete, they will not be more than 12 or 13 years old, then the adults compete, they will be at most 20 years old.
First, they dance rhythmically and rhythmically; it is a beautiful dance.
Then they open their eyebrows as if it doesn't hurt, with their knees, their feet, or whatever it takes.
I return with mixed feelings, knowing that I have to go back to understand Thailand and Bangkok, in particular better.
On the one hand, I feel admired for certain virtues of its culture, and on the other hand, I am amazed at the ease with which it ignores certain ethical values that are very important for me.
It's a little disturbing feeling, but well, I'll get used to it.
Plan Your Trip to Thailand
Last Updated on 19 September, 2023 by Veronica
Disclosure: Some of the links on this post are affiliate links, meaning at no additional cost to you, I may earn a small commission if you click through and make a purchase.