4-day Rome Itinerary. Best things to do
Rome is a city you have to visit at least once during your lifetime. It is one of the Italian cities with an open-air museum, and while wandering through its streets, you will find monuments and works of art with many centuries of history.
The first time I went to Rome, when we were walking through one of its narrow streets, we suddenly appeared at the Pantheon. It was awesome!
This post will tell you what to see in Rome in 4 days and the itinerary I made with my sister.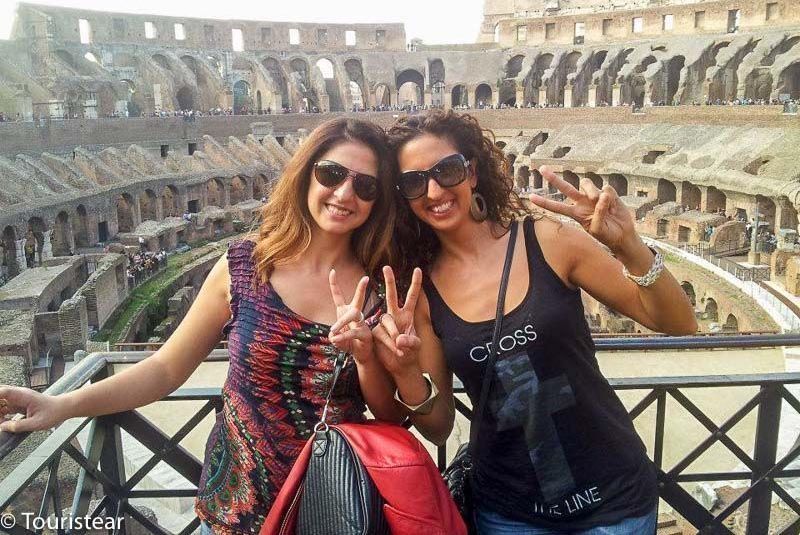 Best Things to Do in Rome in 4 days
The first time I went to Rome was in August 2007. For my birthday, we went for just a weekend, and I knew I would come back since I tossed a coin in the Trevi Fountain. 😉
My sister and I wanted to take a trip together; in October of last year, we had four days that were good for both of us, and we chose Rome as a destination; she had never been there, and I love Italy in general.
I took care of the plane tickets, and she took care of the hotel. So I didn't make a bad deal, hehe.
Needless to say, she chose a hotel with an unbeatable location, less than 100 meters from Piazza Venezia, the location of the hotel was excellent, but the price was a little high for what it was since the rooms were so tiny.
The good thing was that we could walk almost everywhere, so we saved public transport and taxis.
Are you planning your trip to Rome? Check these 15 Travel Tips for Italy you have to know before you go!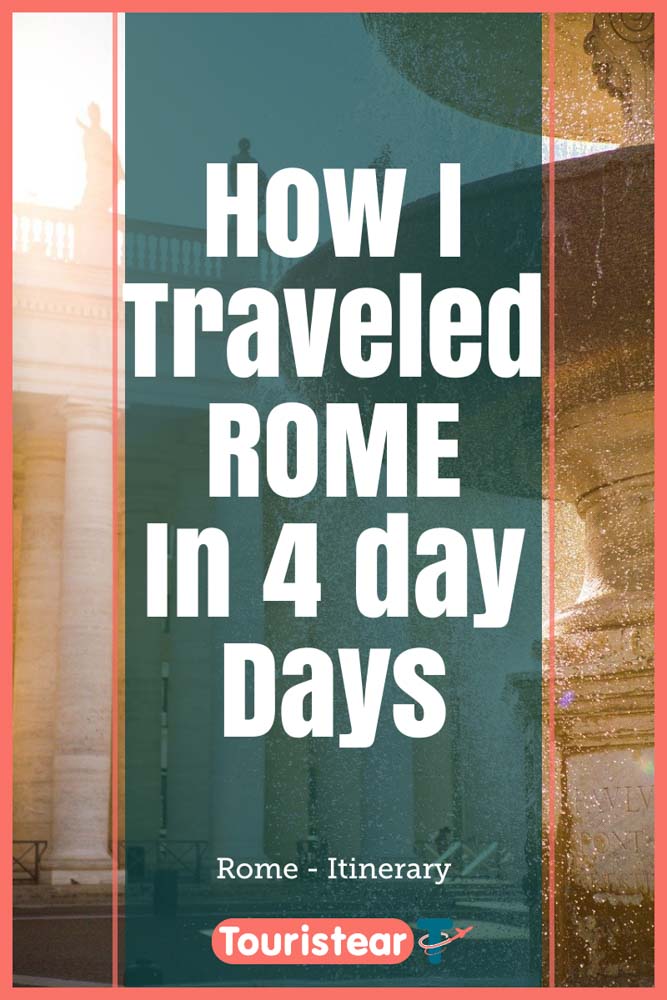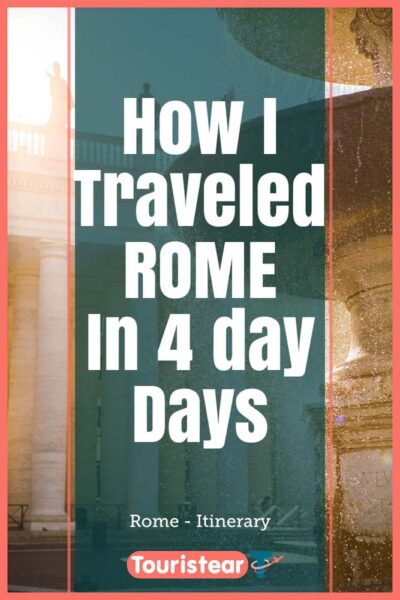 Although 4 days in Rome is not a lot of time, it gave us time to see the most important monuments. With that said, we were getting up early and going to bed late some nights.
Day 1 in Rome
Colosseum and Roman Forum in the morning
When we arrived in Rome after leaving things at the hotel, we did the first thing to go to the Colosseum. We arrived at a good time.
We visited the Colosseum, saw the Arch of Constantine, the Palatine, and the Roman Forum. (We bought the tickets online and skipped the line).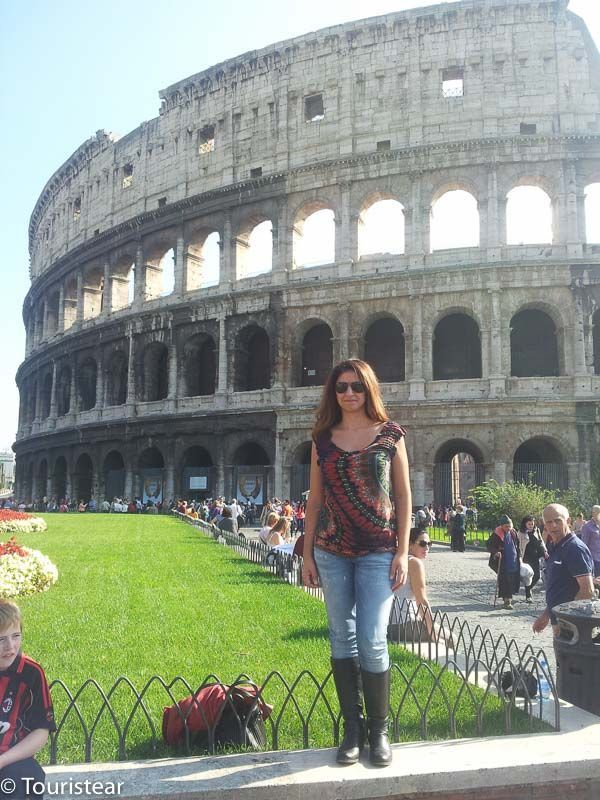 Since the tickets we bought were well worth seeing everything, we decided to stop at a pizzeria between one visit and another, that's where you go, and the pizza is great!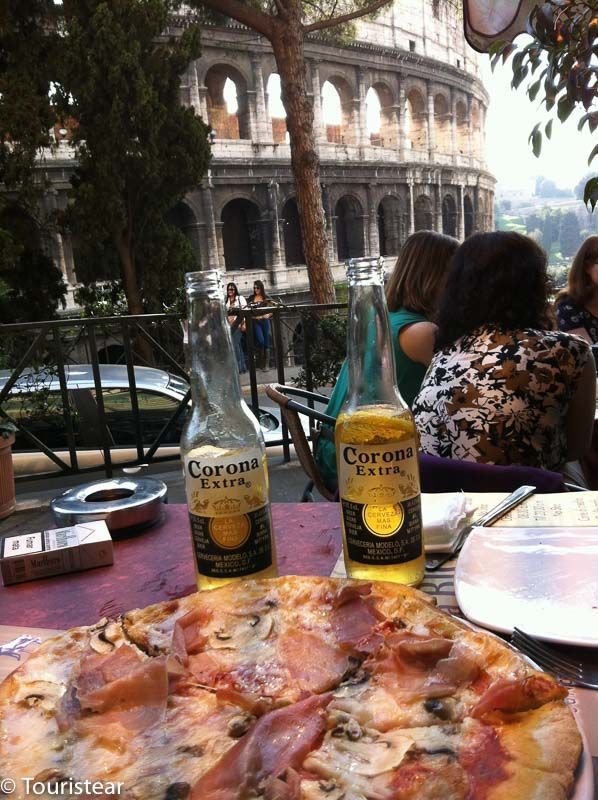 Visit the historic center in the afternoon
We continued our visit to Rome, going towards Piazza Venezia; we took a historic center tour and walked until we reached the Pantheon and the Trevi Fountain.
To finish the afternoon, we had a beer in Piazza Navona. The prices in this square are a little high, but we don't get to be here every day, do we?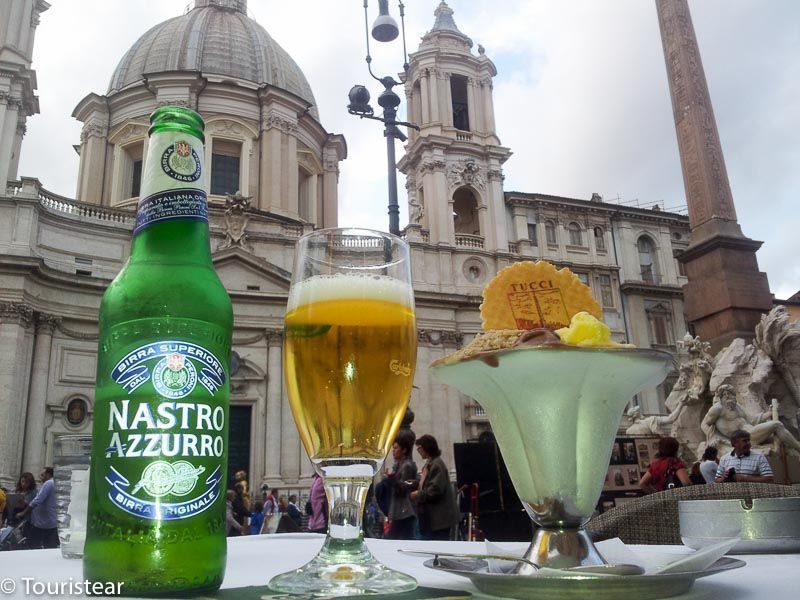 Do you want to visit the historic center of Rome with a guide? You can tour its most famous squares and fountains with a professional English-speaking guide, and it's free!
Dinner in a boat on the Tiber River
Then, we went back to the hotel to rest a little because my sister had booked us a dinner boat down the Tiber River.
The dinner was really great; Rome's evenings are awesome. This dinner costs about 65 euros, but it is perfect for special occasions or to give yourself a treat. The service and food are excellent, the trip lasts about 2 and a half hours and includes everything.
It's more thought for couples, as it is very romantic, but it doesn't matter who you go with because it's pretty cool. Dinner ended at about 23:30, and we returned to the hotel to rest for the next day.
Here you have 10 places to eat in Rome, perfect for foodies. Buon Appetito!
So as you can see, if you plan your day in Rome, you can visit and do a lot!
Rome day 2. Vatican City Tour
We used it to go to Vatican City for our second day in Rome, where we hired a guide because it's much better when someone explains everything. So we were lucky, and the guide was pretty good.
This visit is a bit long, so you have to have a good breakfast. Don't be like us where we left the Vatican around 4 pm, and we were starving. So on our return, we set out to find somewhere to eat and at a reasonable price.
We started walking along the Via Della Conciliazione, which is the street that goes to Castel Sant'Angelo.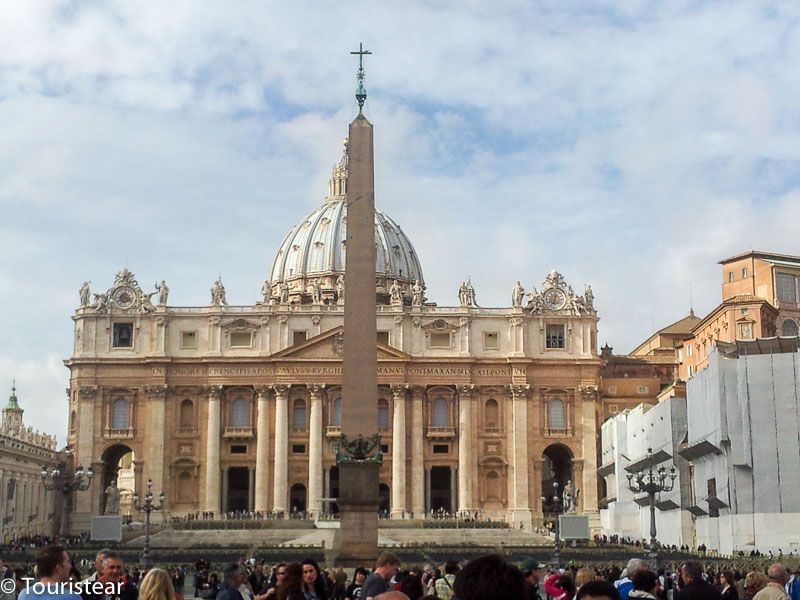 We found a place that served us some gnocchi at a good price, and I don't know if it was because we were hungry, but they tasted great!
Then, since we were nearby, we went to see Castel Sant'Angelo and crossed to the other side to go to Piazza di Spagna and Piazza del Popolo (People's Square).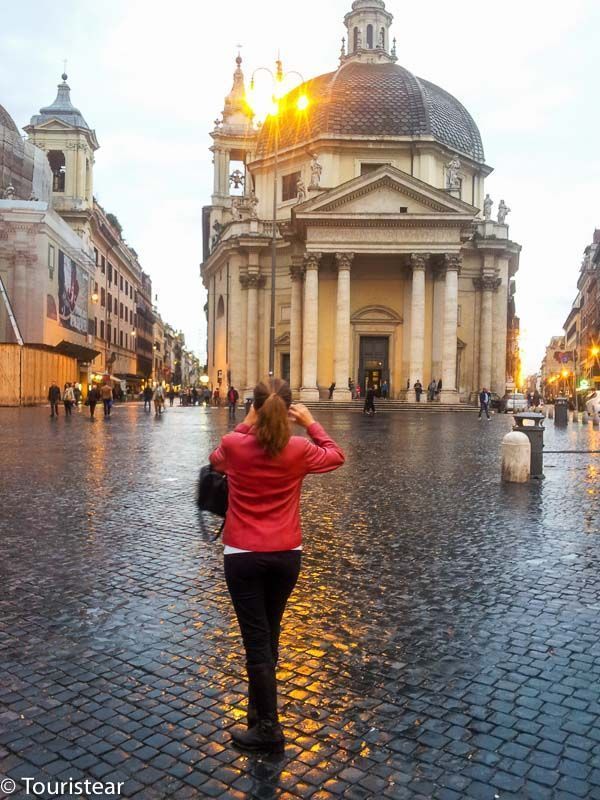 The truth is that this day was exhausting, as we did the whole tour on foot, minus the return to the hotel from Piazza del Popolo, where we returned by taxi.
The second day in Rome at night
In the evening, we asked where the Romans had dinner, and they recommended an excellent restaurant. A typical restaurant of Roman food, in Trastevere and with few tourists. The Ristorante da Meo Patacca, how could I forget such a name!
We arrived without a reservation at the restaurant that is in Piazza Dei Mercanti. We were very well served, there was live music, and the prices were quite reasonable. Totally recommendable. When I return to Rome, I will have dinner there again.
Then, we went out for a drink for Trastevere and the Testaccio that closed later.
Day 3 in Rome, What to visit?
As the day before was busy and full of action, we decided to take the third day more calmly. We visited Trastevere by day and ate there; we visited the Campo di Fiori and returned to the old area, starting with Piazza Bocca Della Verita in the Chiesa di Santa Maria in Cosmedin.
Piazza Bocca della Verita
Legend has it that you must insert your hand into the mouth of the statue and tell the truth, and if you lied, the statue would close its mouth, cutting off your hand. So you'd better tell the truth!!!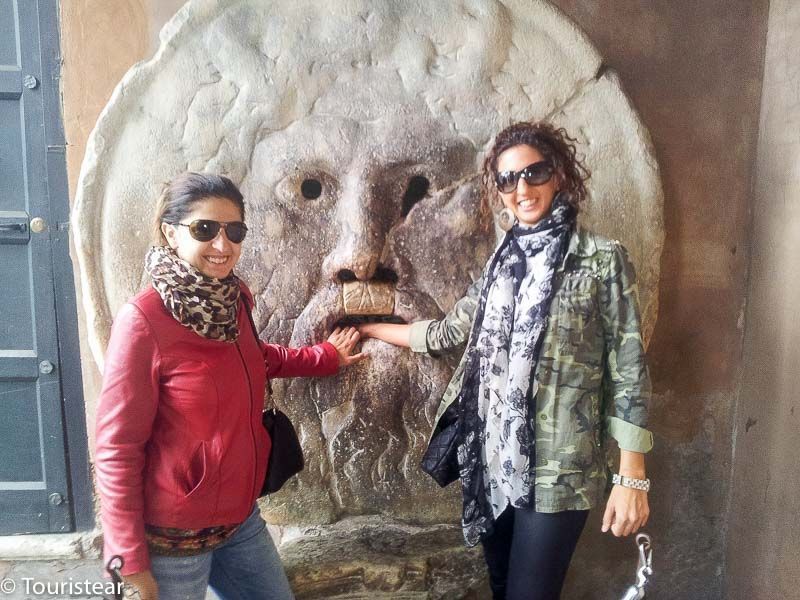 Then, we continued along with the Via del Circo Massimo and ended up in the Baths of Caracalla.
Day 4 in Rome
Since we were leaving in the afternoon on the fourth day in Rome, we checked out but left our luggage in storage.
So we said goodbye to Rome by taking a spin around the center, walking through its streets, buying the typical souvenir magnets, eating pizza and ice cream.
Rome is a city worth getting to know; it is impressive to walk through its alleys and suddenly meet the Pantheon or the Trevi Fountain or some lovely corner.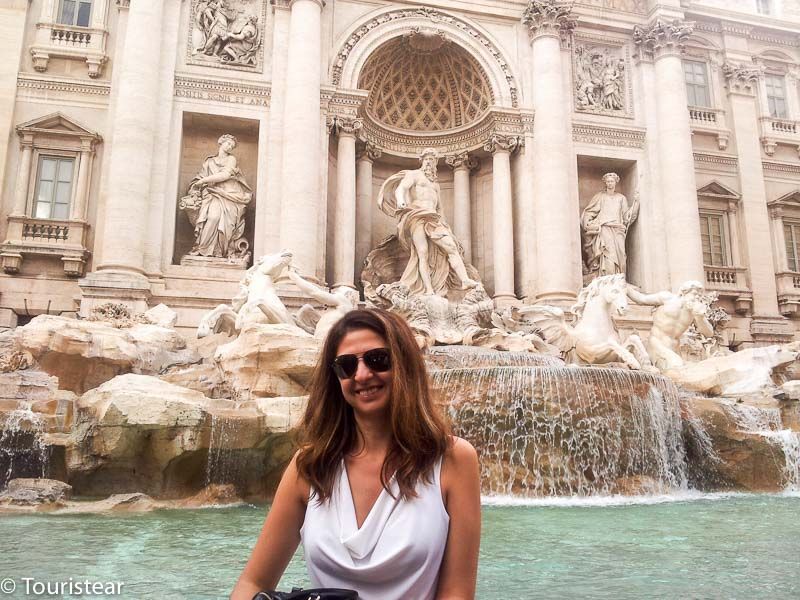 Prices in the eternal city are like in any European capital. If you have been to Florence or Venice, Rome is cheaper.
Where to Sleep in Rome?
Accommodations are priced for all budgets. We stayed at the Piazza Venezia hotel, a few steps from Piazza Venezia; the room was small, but the location was excellent.
The first time I was in Rome we stayed at Hotel Inghilterra. It is a 5-star hotel that we arrived at thanks to the overbooking at the hotel that we had hired.
This hotel is a few steps from the famous steps of Piazza Spagna, it is quite expensive, but it is very nice, ideal if you have a good budget or want to treat yourself.
In addition to this hotel change, when we hired the Vatican tour, we went to pick up a super Mercedes at the hotel's door.
Flights to Rome are quite cheap all year round, and you can eat very well for excellent prices.
I hope your visit to Rome will be as good as mine! Tell me what places you've visited? So I'll get them in for the next one!!!
Prepare your trip to Rome
Book Your Trip
Book Your Flight
Find a cheap flight by using Skyscanner.
Book Your Accommodation
You can book your hostel, hotel, or apartments on Booking.com.
DoDon'torget Travel Insurance.
Travel insurance will protect you against illness, injury, theft, and cancellations. It's your protection in case anything goes wrong. You never go on a trip without it.
Best companies for activities
Check out Civitatis.com and find the best tours in English (French, Spanish and Italian)
Are you looking for the best companies to save money with?
Check out my resource page for the best companies to use when you travel! I list all the ones I use to save money when I travel – and I think I will help you too! (Is in Spanish yet)
Last Updated on 26 November, 2021 by Veronica