Best of Venice in 2-Day Epic Itinerary
Venice is a rare tourist destination living up to the hype! A city that's fit for a fairy-tale, it's unique, enchanting, and utterly intoxicating.
I mean, how many other places do you know that have been built on the water, where grand Gothic architecture stands tall and proud at every turn, separated by a crisscrossing network of quaint canals, and the only way to get around is by foot or by boat? Let me tell you:
None! Venice is truly one of a kind.
So, despite the high prices and huge crowds of tourists that flock here yearly, it's an absolute pleasure to explore. That's why I'm so envious of anyone who has 2 days in Venice coming up! Trust me, you're in for a treat.
However, planning a short trip here's no mean feat with so much to see and do. For help with the task, check out this comprehensive 2-day Venice itinerary guide!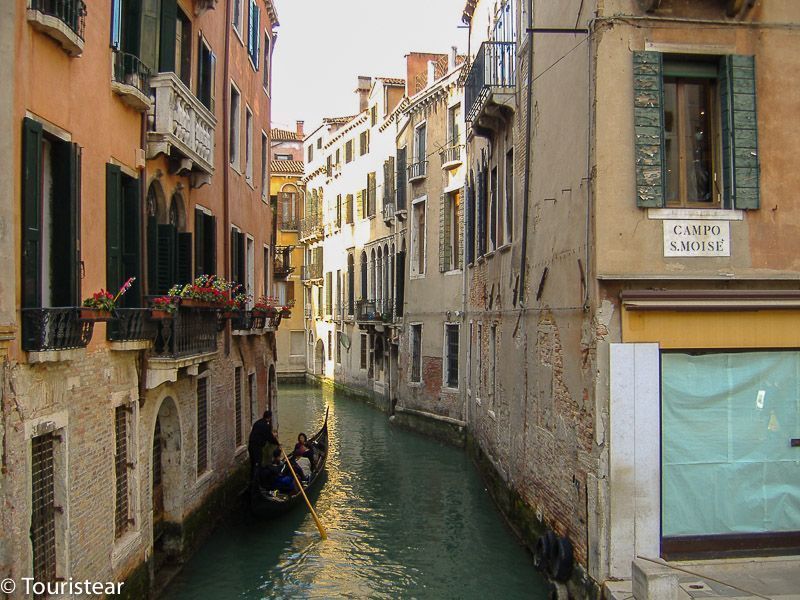 Venice Itinerary 2 Days: Know Before You Go
Before diving into the itinerary, though, I thought I'd run through some valuable Venice travel tips and insights! Keeping these considerations in mind should make doubly sure you have the best possible time in the city:
When to Visit Venice
One of the beautiful things about Venice is that its magical atmosphere and attractions aren't restricted to a certain season. In other words, you can visit throughout the year and expect to have an amazing adventure!
Ultimately, it comes down to what you want from the trip.
For shorter queues, lower prices, and fewer fellow tourists around to cramp your style, go in the off-season (such as September or October).
Just be prepared for colder and rainier weather to boot. If you'd rather see Venice in hotter, sunnier conditions, the summer months are your best bet. However, you'll be paying more for things and waiting in line longer too!
Oh, and if you're desperate to experience the Venice carnival, then you'll have to time your trip for February (just be sure to double-check the exact dates first).
How to Stay Safe in Venice
Another lovely aspect of spending time in Venice is how safe it is. Despite its busy, bustling, touristic nature, this waterborne city has a reputation for being exceptionally "low-risk" for travelers.
The only possible exception is with pickpockets, who love the enormous crowds that gather in tourist hotspots. So keep your wits about you! Avoid carrying too much cash and never flaunt it in public.
With a close eye on your valuables and a firm grip on your backpack/handbag, you should be fine.
How to Get Around Venice
Getting around Venice is an experience in its own right! After all, you won't find any roads in this neck of the woods. With water providing the primary means of transport, the closest thing to a highway here is the Grand Canal.
For the most post, exploring on foot is the way to go. Traverse the atmospheric streets, cross the stone bridges, and enjoy taking your time between attractions in this incomparable bucket list destination.
Too tired to walk any further? Want to save some time? Take a ride on Venice's Vaporetto.
These small, noisy ferries function as buses, shipping passengers up and down the Grand Canal and dropping them off at specific stops along the way.
The only downside? At €7.50 for a single ticket, rides aren't cheap- especially when you're on a budget and only have one or two stops to go. Try getting a 24-hour or 48-hour ticket for better value for money.
Alternatively, treat a ride on a Vaporetto as a tourist activity! Use your single ticket to go from one end of the Grand Canal to the other, seeing the city from a unique, water-based vantage point as you go.
Last but not least, you'll find convenient yet costly water taxis available at every turn. And, of course, there's always the gondola to consider!
What to Pack for Venice
With winding streets, no public transport (other than ferries, gondolas, and water taxis), large crowds, and lots of ground to cover, certain items make a mighty difference when you're spending 2 days in Venice. Here are 5 of them:
One of my favorite things to do in Venice is simply walking around, exploring on foot the characterful cobblestone streets, crossing countless bridges, and gazing gleefully at the endless quirks and points of interest on display.
It's good old-fashioned travel fun, but it's also a recipe for sore feet. So, make sure you pack some comfortable and supportive shoes to wear each day!
A money belt might not be the trendiest travel item to wear on your 2 days in Venice. But it will make a useful difference in thwarting the efforts of those pesky pickpockets I talked about above!
Strapping one under your shirt makes for a more discrete way to store your money versus ordinary wallets and purses.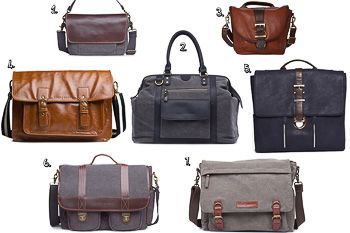 Renowned for its beautiful yet maze-like city streets, exploring Venice without a map is a recipe for trouble (or making funny memories, depending on how you look at things!).
Likewise, you can't always rely on your smartphone to have service either, meaning Google Maps might be off the cards.
That's why it's worth carrying a small map of Venice around in your pocket. Not only will it help you navigate, but it'll also stop you from having your nose in a phone all day long! You'll feel far more present, and the experience will feel much more adventurous.
A high-quality camera will help you record the trip and immortalize your experience in this wonderful part of the world.
You'll be able to photograph the gondoliers in their classic striped sweaters, the Grand Canal in all its glory, the famous artworks and architecture, and anything else of interest that you stumble across along the way.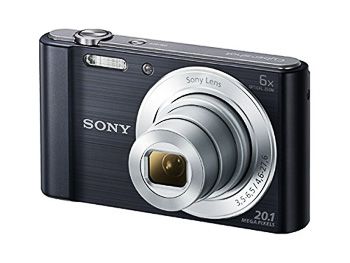 Venice is prone to showers throughout the year, so I recommend carrying a lightweight waterproof around with you throughout the trip (even if the sun's shining!).
You can pull it out in a hurry if/when the heavens open and protect yourself from the elements.
That's a big deal when you're far from your accommodation and have a full day's exploring ahead of you! You'll avoid the hassle of getting wet and being uncomfortable for the rest of the day.
How to Spend 2 Days in Venice
Struggling to choose between the vast array of Venice attractions? Want some help organizing your limited time in this remarkable city? This section's for you. Here's how I recommend anybody should spend 2 days in Venice:
Check out this free walking tour in Venice
Day 1 – Piazza San Marco and Beyond
First stop: Piazza San Marco
Piazza San Marco (AKA St. Mark's Square) is Venice's main hub of tourist activity.
The city's most prominent public square is also home to many of Venice's primary attractions, including St. Mark's Basilica, the Doge's Palace, and St. Mark's Campanile.
In other words, it's the perfect place to begin your trip!
Get here early to enjoy this enormous square before the main crowds arrive. Take the obligatory selfies, have fun chasing the pigeons, and grab an overpriced coffee from one of the many quintessential Italian cafes in the area.
Second stop: St. Mark's Basilica
Another benefit of getting an early start at Piazza San Marco is that you won't have to queue for hours to get into St. Mark's Basilica.
A must-do Venice activity if ever there was one, this infamous church with its Byzantine architecture is a wonder to behold- even from the outside! It's free to enter too, although you'll pay a small fee to explore the museum.
Third stop: The Doge's Palace
If you're hungry for more grand buildings, historical interest, and striking Gothic architecture, head straight from St. Mark's Basilica to the Doge's Palace.
A place of massive significance in Venice's history, this was once the seat of government and where the Doge (or "Duke") used to live.
A primary benefit of booking a tour around the Palace is that you get to cross the famed Bridge of Sighs too.
Venetian prisoners of old were led across this enclosed stone walkway to their execution and, with a small window at its center, would have got their last view of the outside world. This evoked, as you'd imagine, a sigh.
Top tip: Not bothered about seeing the Bridge of Sighs' interior? Head to the waterfront, where you can get a good view of its exterior from a neighboring bridge.
Optional Fourth Stop: St. Mark's Campanile
Okay, so right next door to the Doge's Palace sits the mightily impressive St. Mark's Campanile. This huge, square, brickwork bell tower is another iconic building in Piazza San Marco and, the fun fact was once a lighthouse used to guide ships safely into the lagoon!
These days, it provides tourists with an amazing Venetian vantage point, boasting outstanding panoramic views over the area.
I'll leave it entirely up to you whether or not to include it in your 2 days in Venice itinerary, though! The views will be worth it, but you'll also have to queue up and pay for the privilege.
Likewise, there are 323 steps to the top, and you may already be tired after a long morning of sightseeing (with more to come!).
Fourth or Fifth Stop: The Waterfront and Beyond
For day one, the last thing I recommend is a slow stroll along the stunning waterfront that sits next to Piazza San Marco.
A lively hub of Venetian life (at least as far as tourism goes) and a step back in time, experiencing it is an absolute must.
Stop for a drink and bite to eat at one of the many bar restaurants here, watch the boats buzz past, gaze in awe at the Gothic architecture across the water, and soak up the atmosphere in this truly spectacular place.
From the waterfront, try venturing "inland" for a wander through the cobblestone streets. Get lost there. Find your way out again.
Go for dinner somewhere, and then slowly return to your accommodation.
Day 2 – The Grand Canal & Other Islands
First stop: Ponte di Rialto
Ready for another fun-filled day in Venice? Start this one off by venturing straight to the Grand Canal. Your destination? The famed Rialto Bridge (or Ponte di Rialto, in Italian). Once again, an early start's definitely advisable!
The oldest and most well-known bridge across the Grand Canal, this iconic stone structure has shops on both sides and, way back in the day, was once the only way to get from one side of the canal to the other (without a boat…or getting wet).
These days it draws huge crowds, so getting there early will give you a bit of breathing room as you walk up and down its steps. And, if you fancy it, you could also visit the nearby Rialto Market, another lively affair with lots of atmospheres.
Oh, and one last thing, if you're going to go on a gondola, then now could be the best time to do it. These rides aren't cheap (expect to pay €80 for 30 minutes), but many people would argue that no visit to Venice is complete without doing it!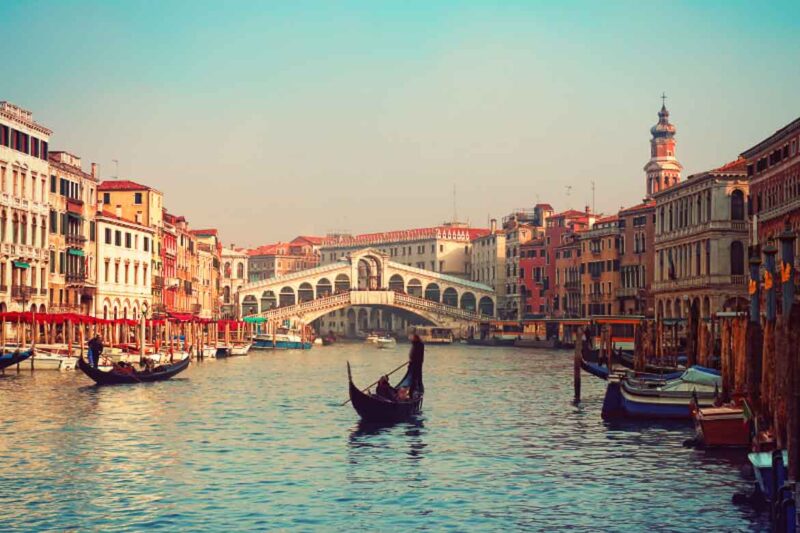 Second Stop: One of the Other Venice Islands!
Many visitors to Venice don't realize that there's much more to this magical place than just Piazza San Marco! Indeed, the Venice Lagoon comprises a multitude of individual islands to explore. Better still, they're far less touristic.
Colorful, picturesque, and arguably more authentic than the main drag, too, these islands would make for an awesome next stop on your Venice itinerary (whenever you're ready to move on from the Grand Canal!).
Deciding which one to visit may prove tricky, but you can't go wrong with either Murano or Burano. Thanks to their proximity to the main part of Venice (Murano's the closer of the two), you should be able to explore either of them in half a day.
If a humble, quiet, and colorful fishing village with amazing seafood seems more up your street, then pick Burano. For a bit of extra buzz and a few additional tourist attractions, then Murano would be the better bet.
Top tip: Want to spend some time on an actual sandy beach? Skip Murano and Burano and head to Lido instead! Home to the Venice film festival, it'd be a great place to catch some rays and leave the sightseeing behind.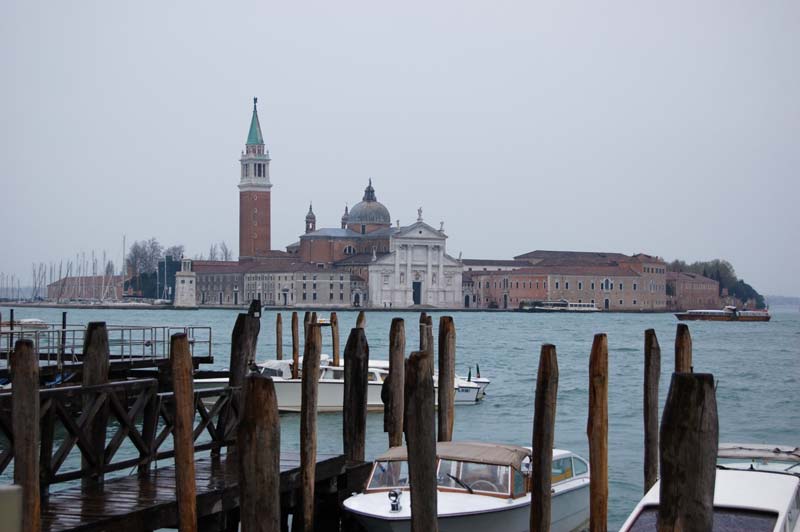 Enjoy Your Venice 2-Day Itinerary
There you have it, then: a comprehensive 2-day Venice itinerary guide!
I know from personal experience that, with so much to do here and so little time, planning your two days in Venice can be a challenge.
However, with a few insights up your sleeve and an idea of what you want to do before you go, the process should feel a little bit simpler. I hope this guide has helped in that regard!
Keep these tips and suggestions in mind, and you should be one step closer to having the best possible time in this enchanting Italian city. Got any questions or concerns about this Venice 2 day itinerary? Drop a comment below, and we'll try our best to help.
This is a Guest Post. Author: Danny Newman
Danny Newman is currently writing and traveling his way around the world in a bid to figure out exactly what he's doing with his life. He'd love you to follow along with his journey over at What's Danny Doing.
Follow his adventures on Facebook.
Last Updated on 27 September, 2023 by Veronica
Disclosure: Some of the links on this post are affiliate links, meaning at no additional cost to you, I may earn a small commission if you click through and make a purchase.
Author: Veronica
Vero, a seasoned traveler, has explored 25 countries and lived in five, gaining a rich perspective and fostering an infectious passion for travel. With a heart full of wanderlust, Vero uncovers the world's hidden gems and shares insights, tips, and planning advice to inspire and assist fellow adventurers. Join Vero and let the shared passion for travel create unforgettable memories.