How to Visit Isla del Sol in Bolivia
Copacabana is a city that borders Peru and is commonly visited by tourists from all over the world to be able to sail in the world's highest (navigable) lake and to visit some of its islands, such as Isla del Sol, which is the largest on Lake Titicaca and is on the Bolivian side.
Copacabana was my first destination when I traveled to Bolivia.
I arrived at Copacabana because I wanted to visit Isla del Sol, like almost everyone who goes there. But if you give a chance to Copacabana, it has its charm.
Best Things to Do on Isla del Sol in one 1-day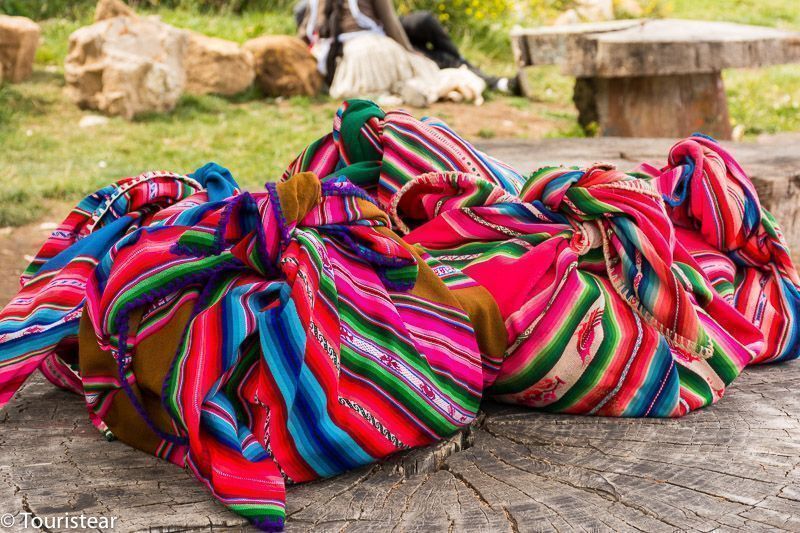 When I got to town, the first thing I did was to find a hotel and leave my stuff there, and then I left for Isla del Sol.
This may not have been the right approach because the island deserves more time. So my recommendation after I've been there is to stay on Isla del Sol for at least one night.
The next day, you can stay in Copacabana if you feel like it, or you can continue your trip.
How to Get to Isla del Sol? (On Your Own)
When you arrive in Copacabana, they will offer you tickets to Isla del Sol. So don't worry about looking for agencies for excursions.
You have to ask several times the price to different people so that you can avoid getting ripped off. I asked several times; they were all next to each other.
In addition, if they hear that one offers you 25 Bolivians next door, offers you 20 to go with him.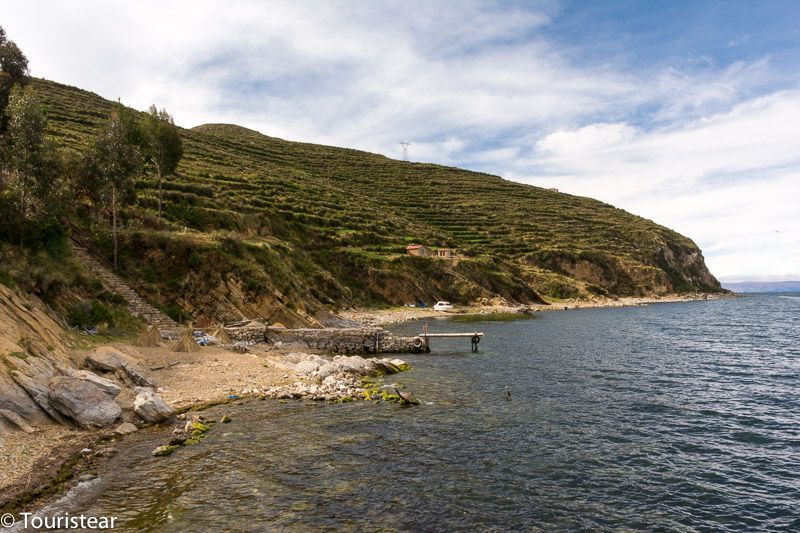 Another thing you can do, if you are tired of asking, is to say that they offered it to you at 20 and if he leaves it to you at the same price you buy it at the moment.
* 20 Bolivians are the usual price each way and are roughly equivalent to about three euros. The trip I did in February 2017 and may change over time.
The boats are all quite similar and take about two hours to get to the island and another two hours to return. So this is something you have to keep in mind.
If you take the last boat, I think it is the one that leaves at 13:00h, you arrive at the island at 15:00h, and the last boat comes back at 16:00h, that is, you have only an hour to see the island, which means you won't see anything.
I took a boat that left at 10 in the morning, which gave me time to see a lot.
The best option is to stay there, go out on the boat at 10 am, go to your hotel/hostel, and quietly make the different island routes.
To go to Isla del Sol, you have the option to go to the north or south; each pier has its schedule.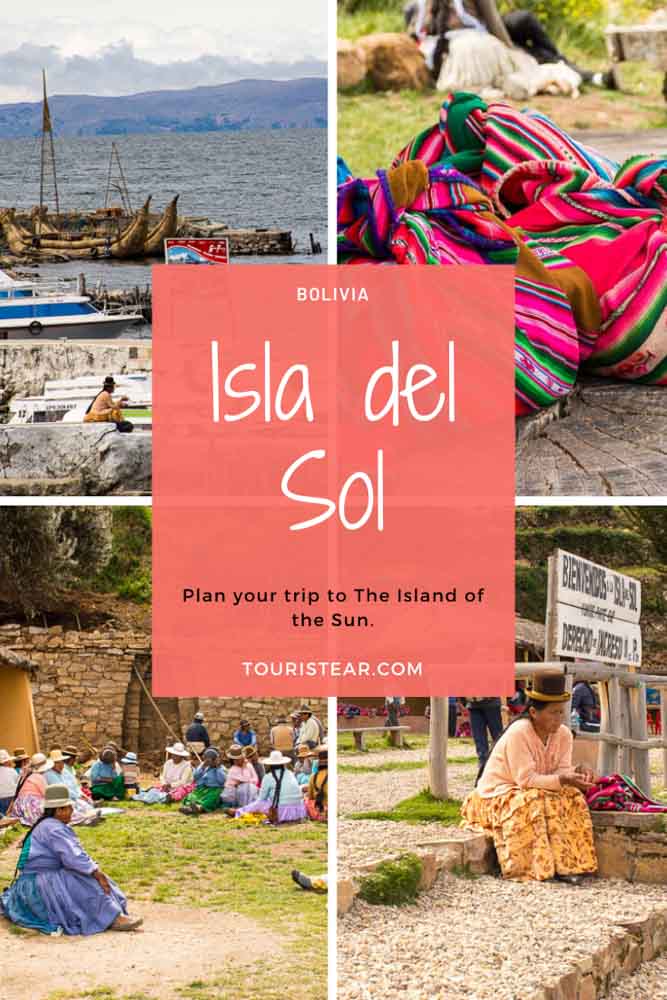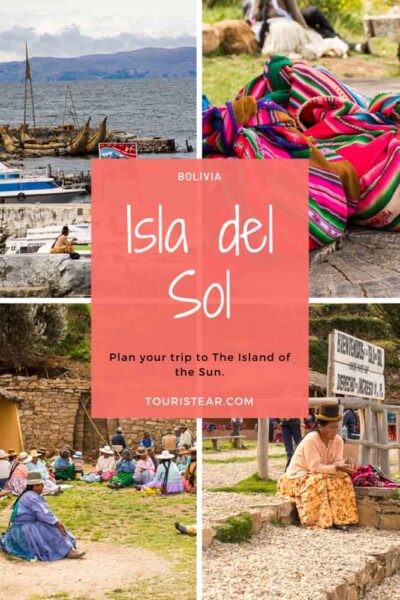 What to See on Isla del Sol?
Isla del Sol is less than 10 kilometers long and about 5 km wide. It is a sacred place where you can still hear the locals speak Aymara and Quechua (native languages).
The island is divided into three communities, Yumani in the south (the area I visited), Challa in the coastal area of the center, and Challapampa in the north.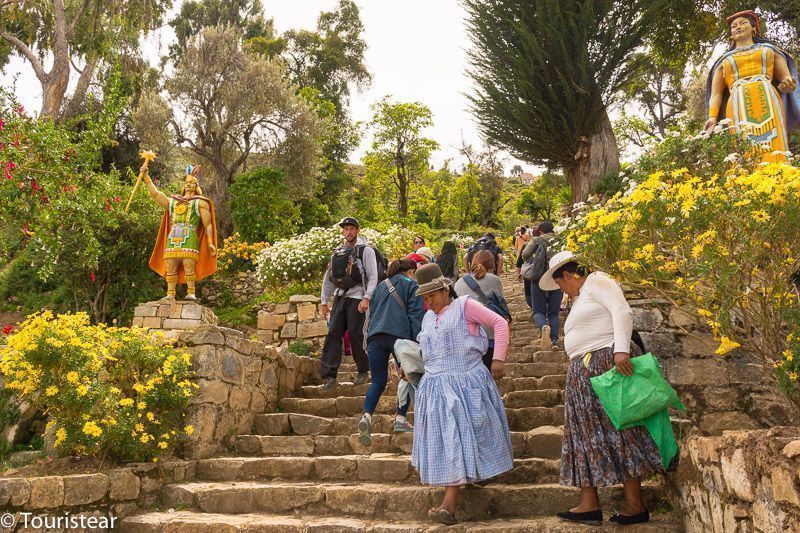 The south area is the most visited, and here we can visit the Fountain of Life. After climbing the stairs, you can see it from the jetty. You can also visit the archaeological ruins of Pilkokaina Temple.
In the south, you will also find accommodations, restaurants, and cafés.
You have to walk or use a boat to get to the north. The walk takes about 3 hours and goes down a pre-Columbian path.
In this area of the island, you can see the archaeological sites of La Chincana, known as the labyrinth of stone walls, the Temple of the Sun, the Sacred Rock, and the Table of Ceremonies. There is also an interpretation circuit and an archaeological museum.
From Challapampa it is possible to visit the Island of the Moon by boat.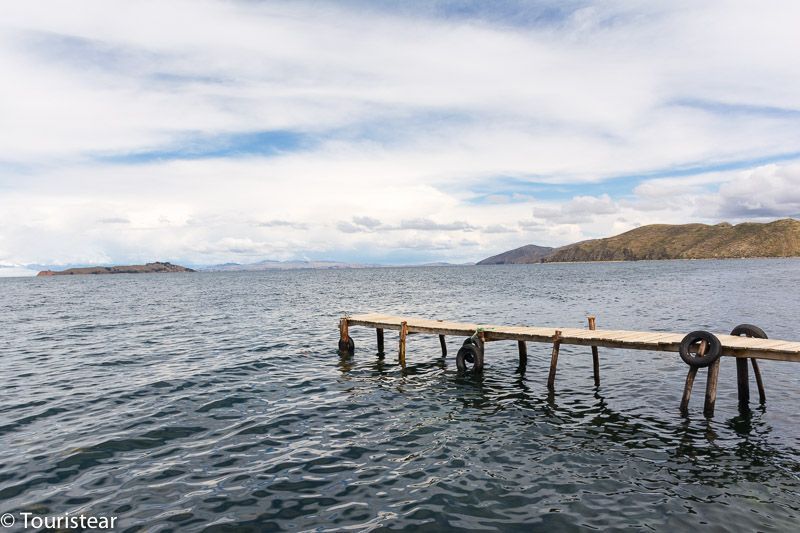 The island, in general, is very nice. You can see archaeological sites of the Inca culture, pre-Hispanic paths, sail the highest lake in the world at about 4000 meters above sea level, interact with local communities, and enjoy some peace of mind.
Where to Sleep on Isla del Sol
As I mentioned above, I did not stay to sleep on Isla del Sol, and it is something I should have done to make the visit more peaceful and enjoy the island more.
That's why I am leaving you a Booking link in this section to look at the accommodations. Prices start at 20 euros per double room.
Enjoy your visit to Isla del Sol!
Plan your trip to Bolivia
Save these Images on your
Pinterest!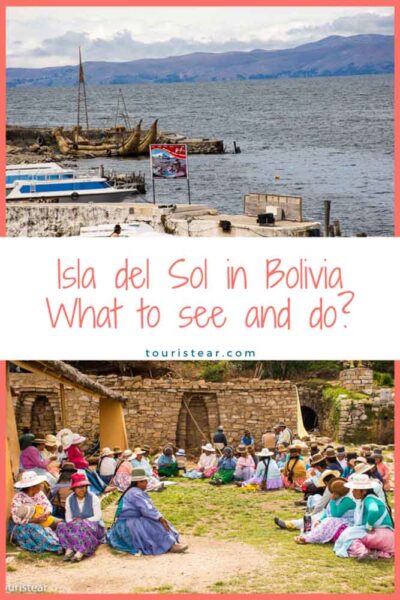 Last Updated on 9 October, 2023 by Veronica
Disclosure: Some of the links on this post are affiliate links, meaning at no additional cost to you, I may earn a small commission if you click through and make a purchase.
Author: Veronica
Vero, a seasoned traveler, has explored 25 countries and lived in five, gaining a rich perspective and fostering an infectious passion for travel. With a heart full of wanderlust, Vero uncovers the world's hidden gems and shares insights, tips, and planning advice to inspire and assist fellow adventurers. Join Vero and let the shared passion for travel create unforgettable memories.