Best Things To Do in Rueda, Land of Wines
Rueda is an excellent place for wine tourism. We had wanted to do a wine route for quite some time, and we finally found the day to do it, and we chose La Seca in Rueda to start.
It is an area that we have loved, both the surrounding towns and the people.
The idea consisted of visiting a winery with Rueda Designation of Origin and taking the opportunity to get to know a picturesque nearby town and eat well in a restaurant in the area.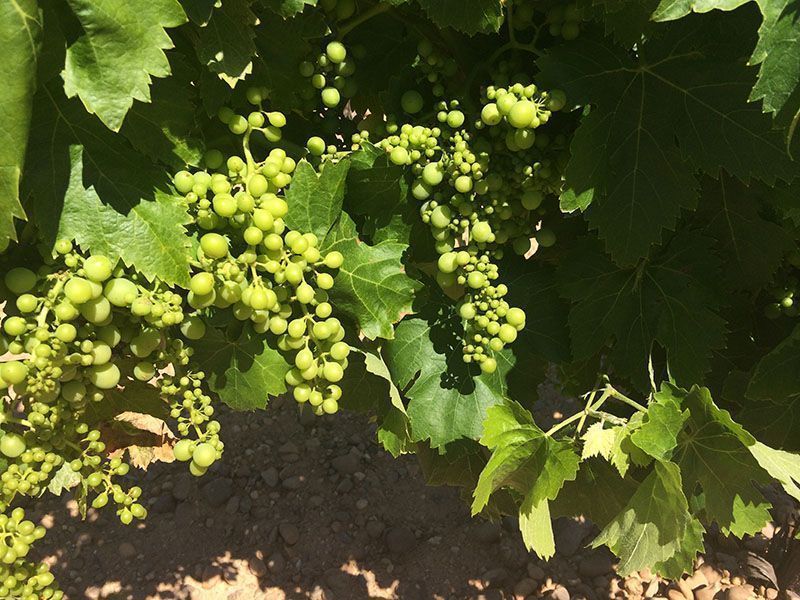 Visit a Rueda Winery
One of the things that you have to do yes or no when you visit the Rueda area is visit a winery. We visited the Reina de Castilla winery, but there are many more that you can choose from.
One of the most famous is Yllera, where booking a guided tour with tasting is necessary, especially on high season weekends.
Bodegas Reina de Castilla
Bodegas Mocen
Gothic Cellar
Bodegas Pagos del Rey
Aura Wineries
Bodegas Felix Sanz
Finca Montepedroso Wineries
Guided tours + gastronomy (Tapas or Restaurants)
Wine Tourism in Bodegas Reina de Castilla
In our case, we decided to visit the Reina de Castilla wineries, a recently created cooperative, some seven or eight years old. Still, it was made up of cooperative members who have been in the world of wine for more than twenty years.
This cooperative has more than 200 hectares dedicated to cultivating the vine within the Denomination of Origin Rueda.
Visits can be made on Saturday mornings, just call them and make an appointment (983 816 667).
The visit to the winery is very cheap, between 5 and 15 euros per person depending on the modality you choose and the number of wines you want to taste during the visit.
It is dedicated above all to the cultivation of the Verdejo variety grape, although they also have Sauvignon. In fact, their Reina de Castilla Sauvignon variety wine has recently received the award for the best Sauvignon in the world. I must say, it was delicious.
During the visit, the guide Daniel attends to you and answers all the questions that may occur to you, from the different ways of growing the vine to the process of creating the wine or its commercialization. He is also the person who assists in the wine tasting.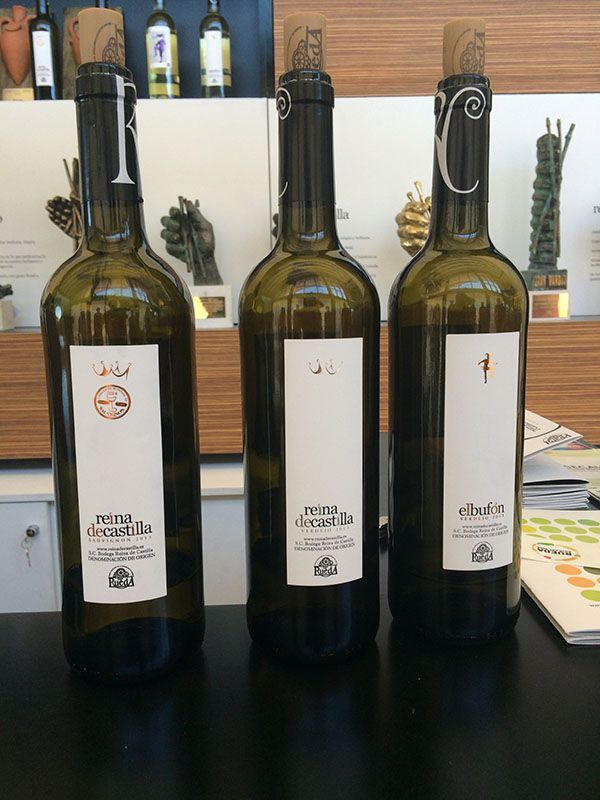 They show you the whole process, from the beginning to the end. First, you see the land, the vine, in its different forms of cultivation. Then, you could get closer and see the clusters, although, at this time, they were beginning to grow.
Then you visit the place where the harvest is collected, the hopper, and from there, it undergoes the production processes to become a delicious DO Rueda Verdejo white wine.
I must say that he treated us really well and was very kind at all times. The visit can be arranged at 10:30 or 12:00, also depending on how many visitors they have.
What to Do in Rueda and Its Surroundings
If you organize yourself a little well, it allows you to visit Rueda, which is very close and very beautiful and also has some places where you can drink truly spectacular wine.
Among the places, you have to visit in Rueda and the area are:
Church of Santa Maria of the Assumption
Hermitage of the Christ of the Battles
Hermitage of San Jose
Provincial Wine Museum
Town hall. Completely restored, only its old façade remains.
Royal Testamentary Palace of Isabella the Catholic
Valladolid
Tordesillas
Medina del Campo
Another option is to visit Medina del Campo, which is not far away, about 15 km from the wheel and 19 from La Seca if you go along the highway.
Medina del Campo is a beautiful town where you can visit the Castillo de la Mota (Mota's Castle). See the Torre del Homenaje (Tower) inside the castle; it is more than 40 meters high, and until recently you could not visit it.
I recommend the view from Caballero's viewpoint, really beautiful.
Another visit that I would not fail to do is the Royal Testamentary Palace of Isabella the Catholic. Admission is very cheap (€2.5). You can enjoy the same rooms in which Queen Elizabeth was during her last days of his reign.
Do not forget to walk through the streets of Medina simply, and you can find some surprise or another if you look closely.
Where to Eat in Rueda?
We decided to eat at La Serrada, at a restaurant that had been recommended to us, El lagar del bishop. However, we couldn't eat there because they had suffered a flood.
However, our luck, the owner, who was a very kind person, recommended us a town that we did not know, Matapozuelos, and there she gave us two names where she assured us that we would eat well.
We entered the first, La Botica, and we asked to eat. Still, they told us that without a reservation, it was impossible. The place was familiar and very cozy, with old decoration, good looking, to return with any excuse.
We left La Botica without eating, the second, Mesón de Pedro, there they were able to serve us, and the truth is, it was phenomenal.
It is a restaurant with a frankly simple menu, they give you a choice between a few starters, and two seconds, or lamb or rabbit, period, there are no more. So we ordered some starters and the two seconds.
It caught my attention that the lamb is not served as we are used to, but on a giant Moorish skewer, then they take the pieces off the skewer and put them on a plate, delicious, a little dry perhaps.
But the rabbit, my friends, the rabbit that we tried there, was spectacular. I honestly recommend it. Garlic, simple, tender.
Wineries in Rueda Where You Can Lunch
The Yllera Winery, el Hilo de Ariadna, has a renowned restaurant. But my latest news is that it is temporarily closed. Please take a look at their website before you go.
Trascampanas Bar Restaurant: It has traditional cuisine, perfect for the wines from the Gótica de Rueda winery.
Where to Sleep in Rueda, the Best Accommodation
In the Rueda area, you have a lot of accommodation to choose from. You can stay in a picturesque hotel in the center of a city or in a rustic house surrounded by wineries in Rueda.
Regarding prices, you can find accommodation for €40.
So after enjoying the day, it's time to go back home, to continue with the day-to-day.
Have you already been to Rueda? What locations do you recommend for our next visit?
Don't Forget Travel Insurance
Do not forget to buy travel insurance to travel to Spain. Hopefully, you don't need to use it, but it is better to be prepared for any eventuality or emergency.
In my case, I have Chapka's annual insurance, with worldwide medical assistance with good coverage. Also, you can use our link to get a 7% discount on Chapka Insurance.
Choosing travel insurance will depend mainly on the duration and coverage of the insurance. Therefore, it is best to inform yourself well to choose the best insurance available.
If you want, you can review our guide on choosing travel insurance, where you will find comparisons, opinions, and discounts.
Plan Your Trip
What to see in Valladolid
Palencia and Medina del Campo
Disclosure: Some of the links on this post are affiliate links, meaning at no additional cost to you, I may earn a small commission if you click through and make a purchase.
Last Updated on 14 March, 2023 by Veronica