Top 10 Things to Do in Timisoara
With its location at the crossroads of Central and Eastern Europe, Timisoara has something for everyone. However, the capital city of western Romania's Banat region is best known for the Romanian Revolution in 1989.
Romania's third-largest city is one of the best things to do in Transylvania if you're looking to stray from the typical tourist track.
While the city is rife with history and culture, there are plenty of things to do in Timișoara for people of all interests.
Check Out: Guided Walking tour of the city. It's pretty new, but it's a good way to get to know Timisoara.
Brief History Of Timisoara
The Ottoman Empire controlled the city for 160 years, from 1674 to 1718. The Habsburg Empire conquered Timisoara in 1718. Afterward, the city was rebuilt within a citadel long since been demolished.
The Historical Centre features monumental areas like the Unirii Square within those former rings of walls. There is also a wide array of Baroque and Austrian Secessionist buildings.
Timisoara became Romania's first city able to rid itself of the dictatorship of Nicolae Ceaușescu. Then, on December 20, 1989, street protests turned into social unrest and a flurry of fighting, and the revolution was born.
Since the 1989 Revolution, Timișoara has steadily risen as a major cultural, commercial, and business hub. In fact, it is 2021's European Capital of Culture!
Numerous wars and ethnic takeovers have marked Timisoara's history, but today it is a multi-ethnic city infused with acceptance and diversity.
In addition to Romanians, you will also find Hungarians, Roma, Arabs, Germans, and Italians in Timisoara. An increasing number of international students also attend Timisoara's universities to study medicine and IT.
Check Out: Sightseeing Tours
Best Things To Do In Timisoara
1. Explore The Old Town of Timisoara
Since Timișoara has the layout of a fortified city, the old center is very pedestrian-friendly.
Lush parks and the Bega River surround the Old Town, making beautiful, picture-perfect opportunities abundant. Many often call Timișoara 'Little Vienna'.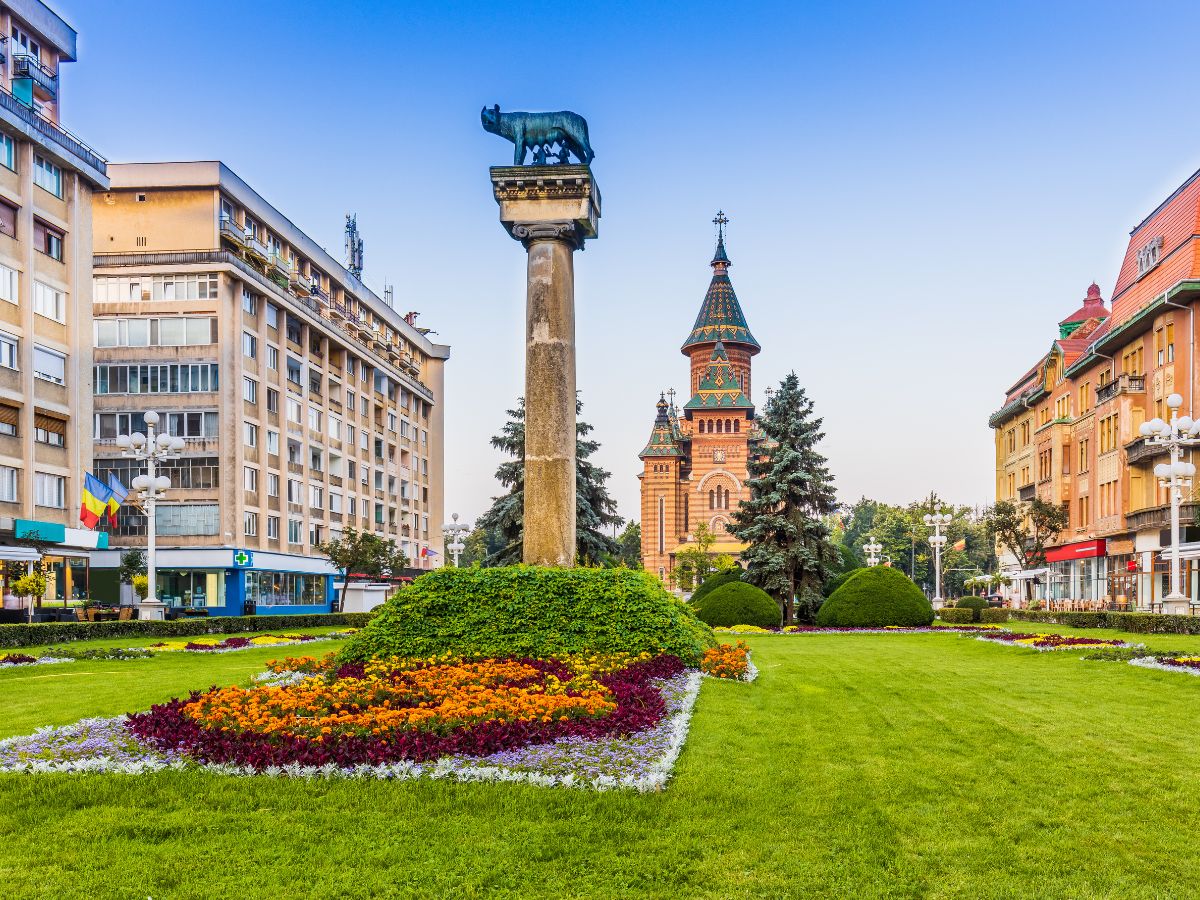 When you see all the Secessionist buildings in the Old Town, it's easy to understand why. While they are in varying states of repair, they capture the beauty of a lost era perfectly.
2. Visit Piaţă Unirii in Timisoara
People who know about Piaţa Unirii in Timișoara will tell you that it is the most beautiful square in Romania.
Beautiful Baroque and Vienna Secession façades flank an expansive rectangular 18th-century plaza in a spectrum of pastel tones.
A Catholic and Serbian Orthodox cathedral borders each other on the west and east, the latter capped with a patterned roof from the 18th century.
Grab a table at one of the many terraces to enjoy a coffee or aperitif, people watch and take in your surroundings.
Here you can enjoy the history and architecture at monuments such as the Baroque Palace, the Roman Catholic Canonic Houses, and the Orthodox Episcopal Palace.
3. Experience Living History At Piaţă Victoriei
Romania's extraordinary transformation from one of Central and Eastern Europe's most oppressive dictatorships to a flourishing democracy with a growing economy began with the Romanian revolution of 1989.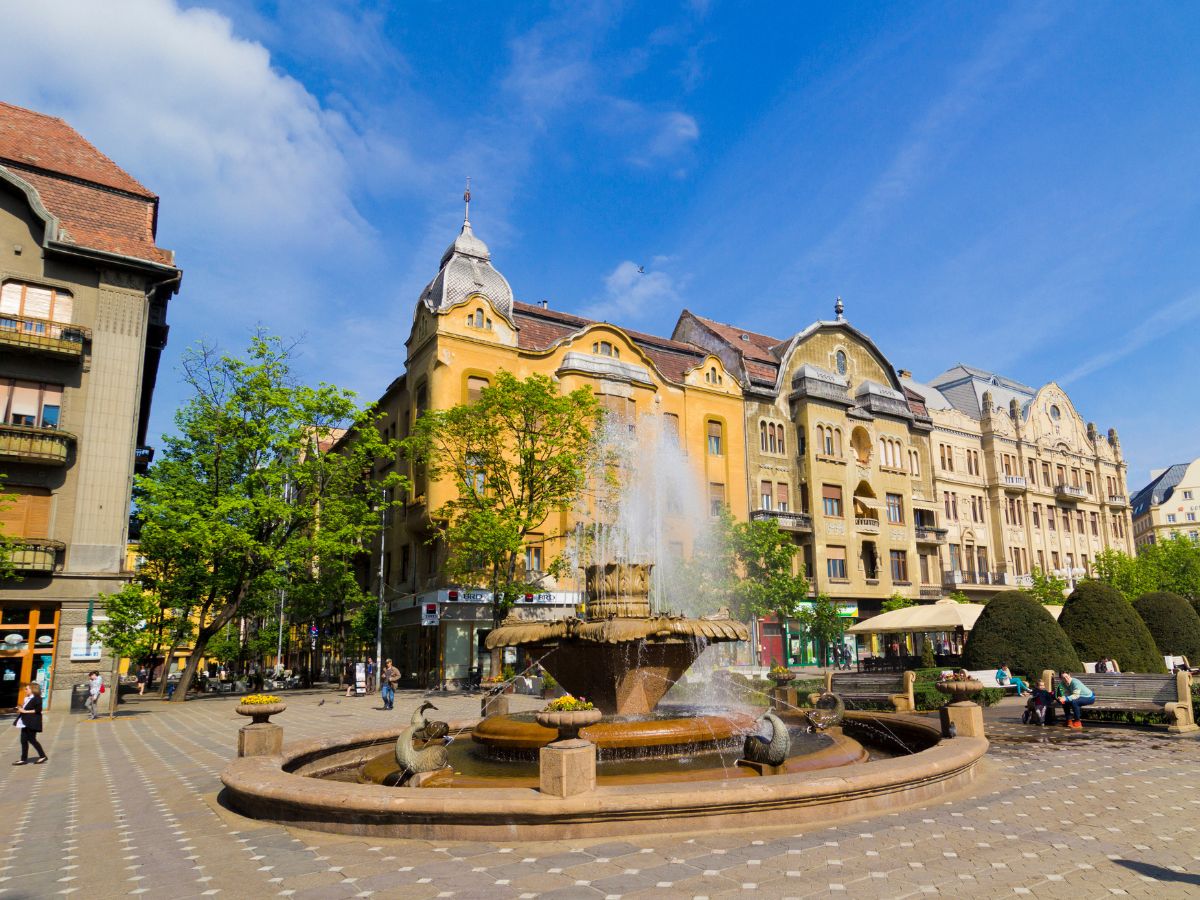 Walking through Victoriei Square places you in the heart of the revolt that eventually overthrew Ceaușescu's regime.
You are literally walking in the footsteps of those who shouted 'Down with Communism!' for the first time.
4. Visit Timisoara's Art Museum
In Timişoara's impressive Baroque Palace, the town's art museum houses a fantastic collection of decorative arts.
Ormos Zsigmond started the museum, featuring 1,500 works of pottery, glassware, watches, textiles, and furniture.
The ceramic items are Meissen tableware, Sèvres porcelain, Zsolnay vases, and maiolica vases made in Urbino and Faenza.
Glasswork from Transylvania and Banat is part of the collection, which showcases local traditions. In addition, there are always new and exciting exhibits in the temporary exhibitions.
5. Visit The Orthodox Metropolitan Cathedral in Timisoara
This historic Orthodox cathedral is easily one of Timisoara's must-see religious, historical buildings.
Its boldly colored towers, built in a neo-Byzantine architectural style, add a sense of grandeur to the area.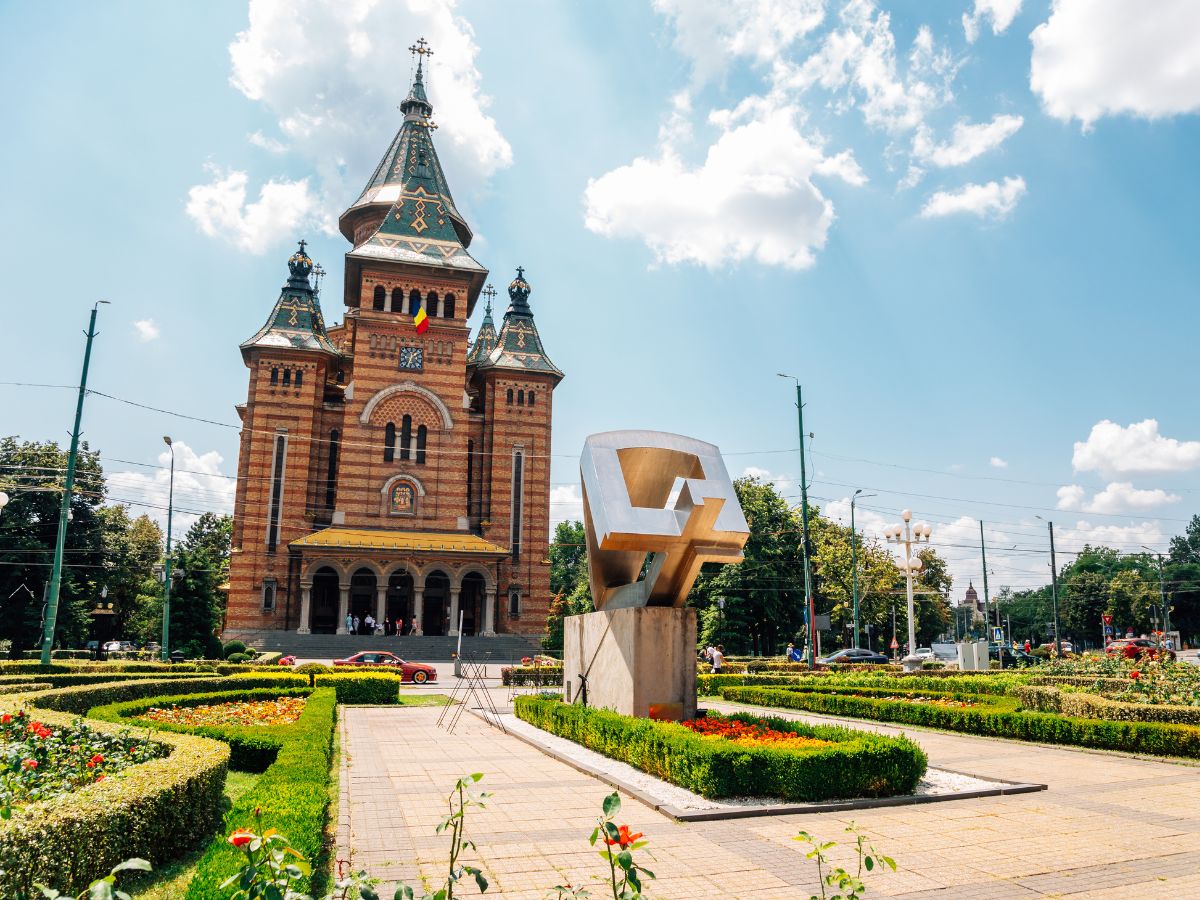 A lush park surrounds the cathedral, making for the perfect spot to sit and people-watch or take a break from sightseeing.
6. Check Out A Flower Festival At Roses Park
Timişoara is a city full of color and energy that always seems to be in bloom. As a matter of fact, it's known as the City of Flowers; and Roses Park is the main reason for that.
There are events and festivals here throughout the year, but the park is at its best in summer.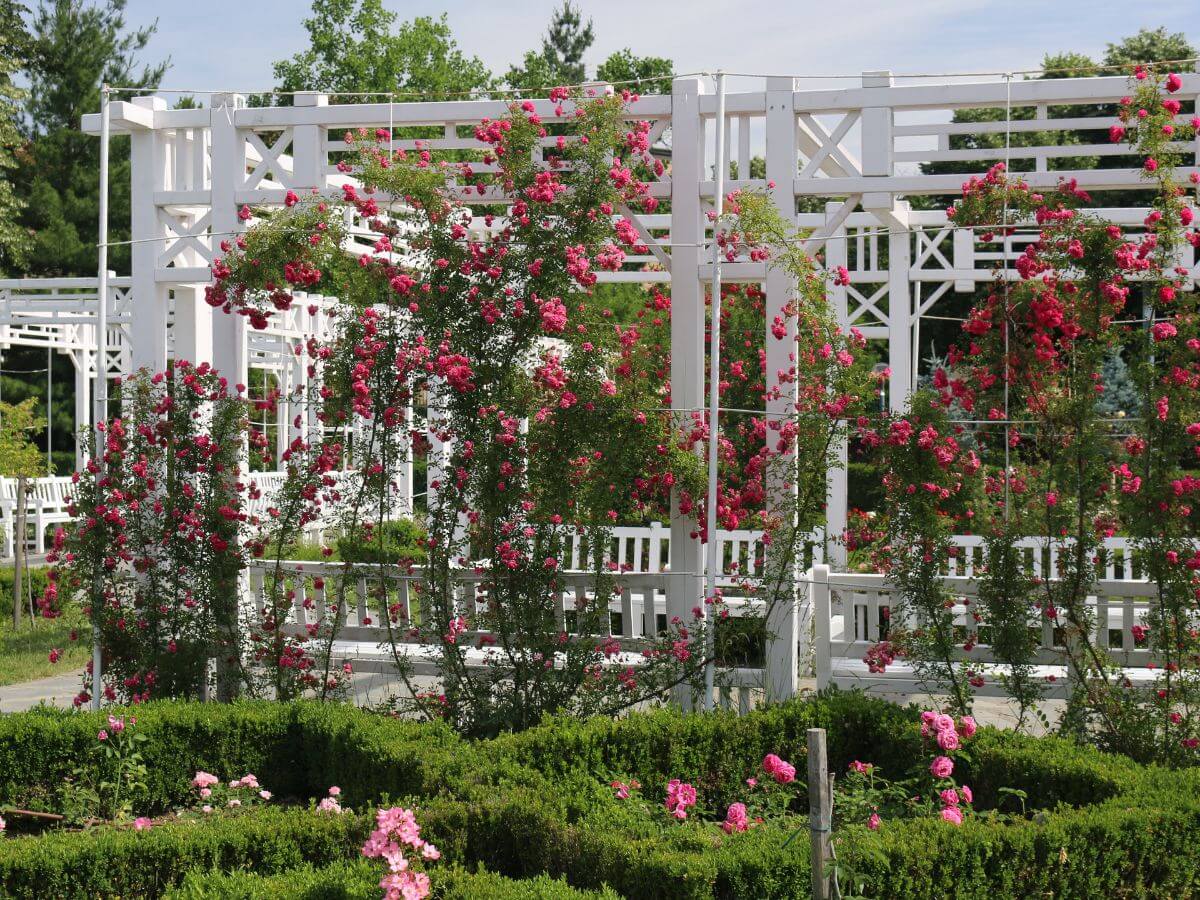 Timfloralis is the most popular flower festival each year, though there are smaller festivals throughout the season as well.
Another festival worth checking out at Roses Park is the Hearts Folk Festival, one of the most important folklore festivals in all of Europe (annually each July).
7. Live Through A Bygone Era At The Communist Consumer Museum
One of the most unique museums in the city can provide visitors with a unique glimpse into life in communist Romania.
The museum resembles a small apartment filled with original artifacts from the darkest period in Romanian history.
The museum, like a typical apartment, has armoires, drawers, and shelves opening up to let visitors see all kinds of items that were in use in communist Romania.
Some artifacts include old TVs and radios, bicycles and toys, school supplies, and much more.
Many visitors enjoy perusing the memorabilia as they are able to learn about a way of life that no longer exists.
However, others will remember and recognize items that used to be in their own homes.
Additionally, it's free!
8. Visit The Museum Of The 1989 Revolution
Timişoara hosts the most comprehensive collection of information on the Romanian Revolution of 1989, containing valuable material from all over the country.
The Romanian flag with a hole in the center (pictured above) is a symbol of the historic revolution.
This is the perfect opportunity to refresh your memory about the 1989 anti-communist revolution that began here in Timişoara.
On display are documents, posters, and photographs from those unfortunate times. Following the exhibit, you're invited to watch a graphic video (not recommended for children) with English subtitles.
Here, the 'December 16-22, 1989 Revolution Memorial' Association is introducing audio, video, and written materials on the bloody events, some of which will be on display for visitors to see.
The exhibitions cover life under Ceauşescu as well as the course of Timisoara's revolution, which ultimately ended the regime.
9. Experience Rural Life At The Banat Village Museum
More than a century old, this open-air museum tells how medieval Saxons lived in Romanian villages.
The village museum offers a unique and fascinating insight into an enlightening period of Romanian history.
The completely reconstructed village has streets, houses, and a working farm. In addition to these, the town provides a mill, school, church, and town hall.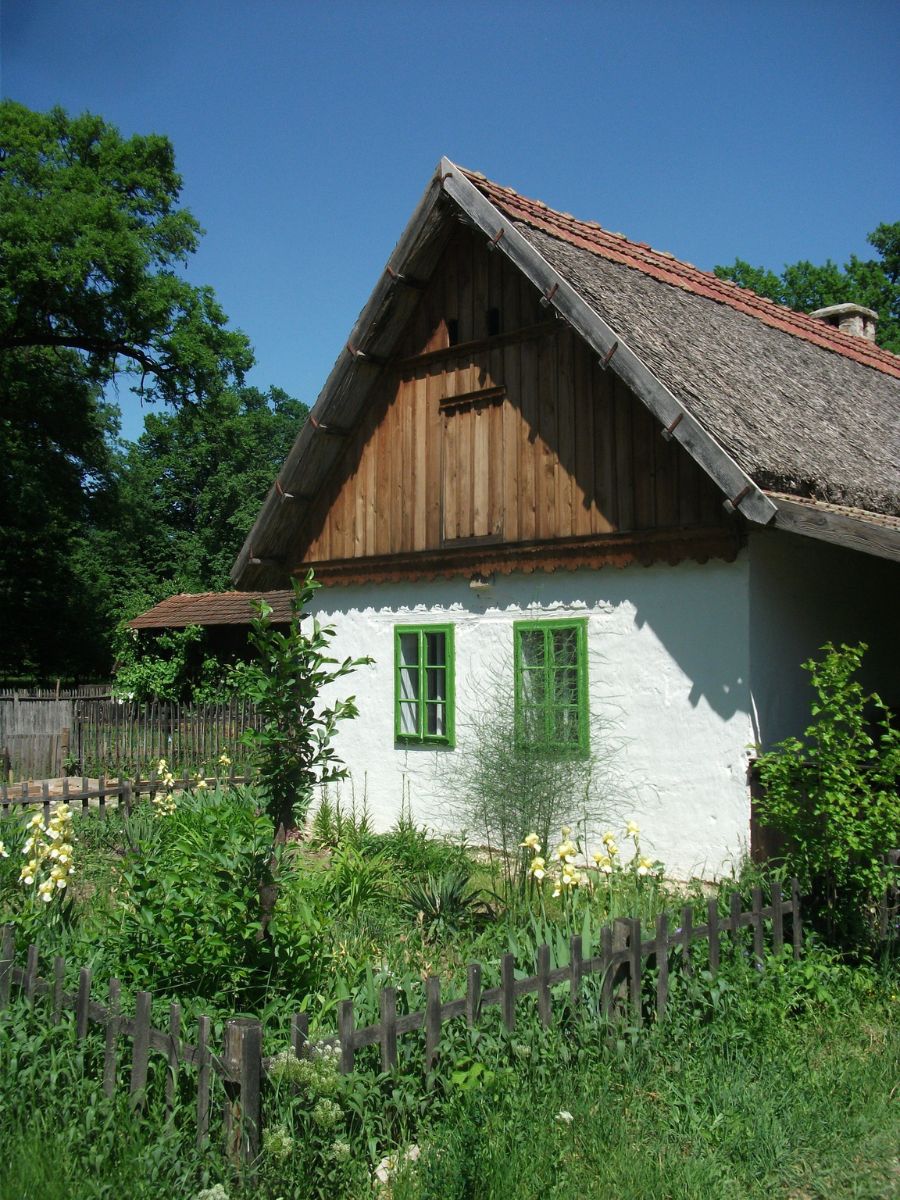 Some of the farms are owned by national minorities – Hungarians, Ukrainians, and Slovaks.
Houses have different architectural styles, including wood, stone, and clay constructions. Thatched roofs and shingled roofs are both common.
Usually, they also feature wooden pillars and verandas with carved designs. Approximately 10,000 objects are on display in the ethnographic museum.
In summer, folk bands perform on the open-air stage next to the National House.
10. Sample An Array Of Banat Cuisine
Timisoara is the capital of the historical region of Banat. It boasts some of the best food in this region, with traditional Romanian fare low in fuss and high in flavor.
Some of its highlights include Mâncare de brozbe cooked with rutabaga, as well as Ciolan cu varză and Pulpă de porc la tavă, which can all be found in restaurants in the old part of the city.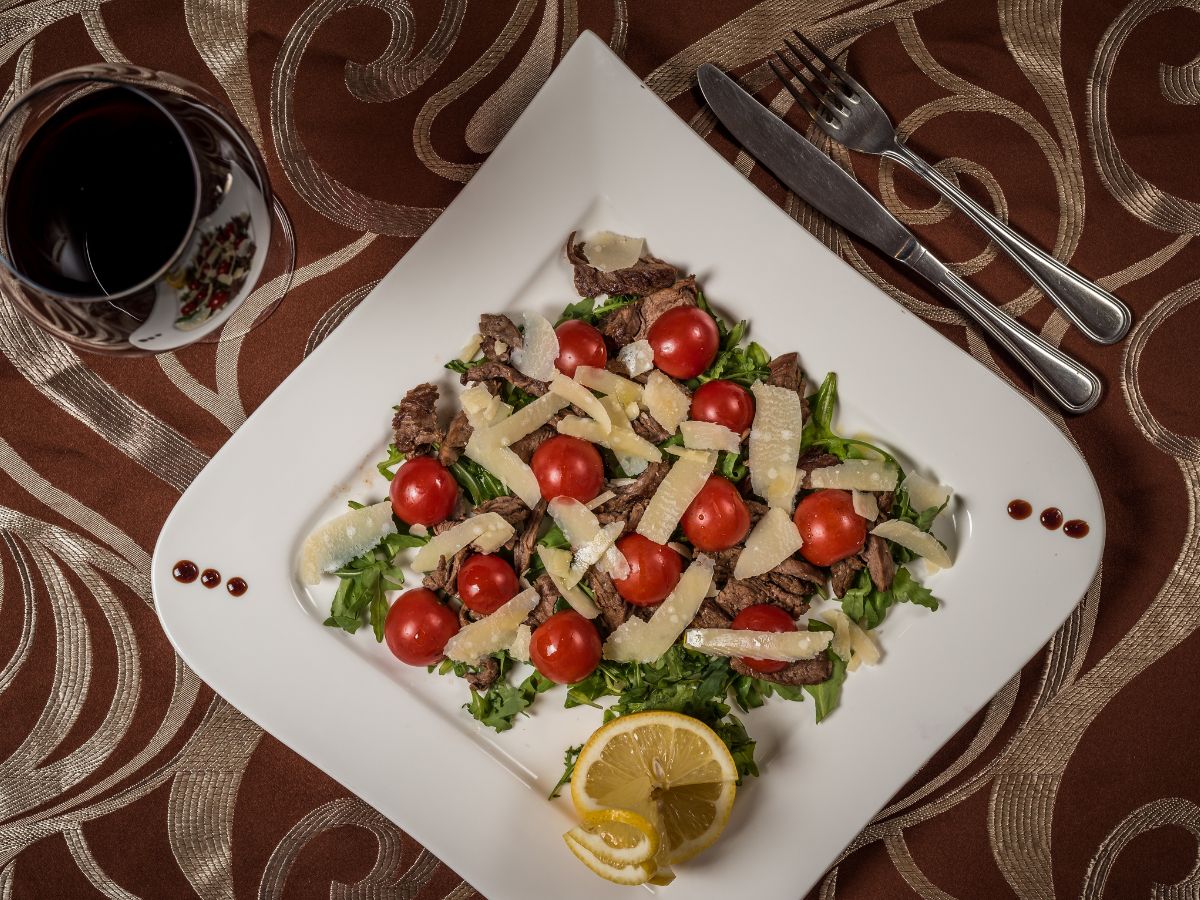 Travel Insurance
Do not forget to take out travel insurance if you are going to travel to Romania. Hopefully, you don't need to use it, but it is better to be prepared for any eventuality or emergency.
In my case, I have Mondo's annual insurance, with worldwide medical assistance with a coverage of $ 10,000,000. Also, you can use our link to get a 5% discount on Hey Mondo Insurance.
Choosing travel insurance will depend mainly on the duration and coverage of the insurance. It is best to inform yourself well to choose the best insurance available.
If you want, you can review our guide on how to choose travel insurance, where you will find comparisons, opinions, and discounts.
Plan Your Trip to Romania
Last Updated on 25 September, 2023 by Veronica
Disclosure: Some of the links on this post are affiliate links, meaning at no additional cost to you, I may earn a small commission if you click through and make a purchase.
Author: Veronica
Vero, a seasoned traveler, has explored 25 countries and lived in five, gaining a rich perspective and fostering an infectious passion for travel. With a heart full of wanderlust, Vero uncovers the world's hidden gems and shares insights, tips, and planning advice to inspire and assist fellow adventurers. Join Vero and let the shared passion for travel create unforgettable memories.