Who are we?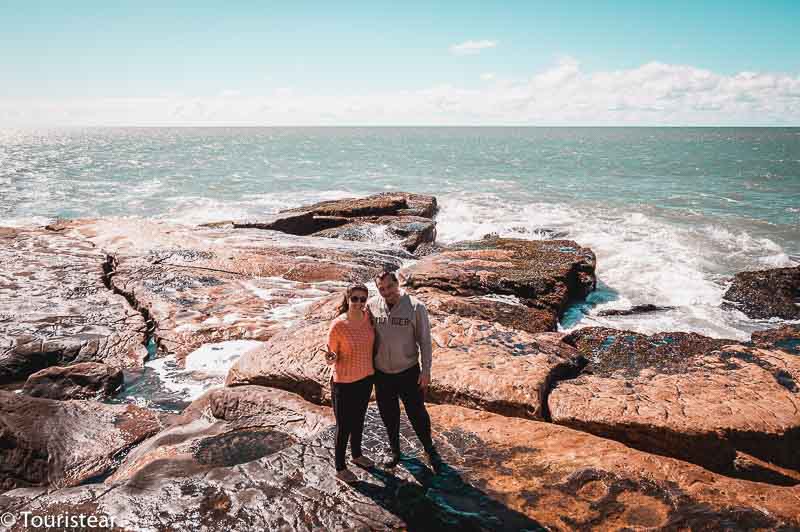 Fer
Hello! I am Fer, I have lived most of my life in Madrid, and I have been fortunate to have been able to travel quite a lot. I had to travel for work, and that's where I took pleasure to know other countries and meet other cultures.
I travel, but not only to be able to say that I've been in such or that place or to enjoy that feeling of freedom and (almost) fear that it gives you when you know you're going too far. But because traveling makes you a little more different (and for me better) every time.
I am passionate about photography, and that is what I try to contribute to this blog.
I live in France, since 2018
Vero
Hello! I am Vero, a marplatense who in 2002 went with a friend to Spain, only for a couple of months, these became almost 16 years. I live in France since 2018
In these years in Spain, I studied administration and finance, a Degree in business and tourism activities, and digital marketing.
I worked in banking, had my own business, and in the 2014 Touristear travel blog was born.
Since then, I share tips for traveling as a couple, car and campervan, weekend getaways, and dream road trips.
I love to travel, meet new places, people, and their customs.
Send us an email to veronica @ touristear.com. We speak English, French, and Spanish.
Touristear.com
Touristear travel blog was born in 2014 as a way to share everything we knew about travel. We had been traveling for many years, had lived in other countries, and thought it was a good way to share our travels, both with friends and family and with the world.
The blog was growing, and by now, we help travel to more than 60000 people each month that visit our blog. We inspire over 200,000 people in love with travel on Pinterest. We are in contact with our readers through our social networks and by email. And also in our Touristear podcast.
In Touristear there is free useful and practical information to travel.
We really like to visit towns and villages and mix the "asphalt" with nature, weekend getaways, or day trips.
We love to drive miles by car, and I think road trips are our favorites. We make our own travel guides, with their history, sights, itineraries and everything we consider important and interesting for the trip. Always leaving time to improvise!
---
How we can work together
Blogs Trips
Travel to know the destination
and be able to promote it live
through RRSS and on the blog
with posts and photographs
Sponsored Posts
We love writing about travel,
gastronomy, photography.

Ambassadors
We will make your destiny known
or your brand on a regular basis in
our RRSS and the blog
Advertising
Do you want to advertise on our blog?
You can advertise on Touristear and on our social networks.
Ask us!
---
More information
Blog visits
More than 50,000 blog views per month.
More than 610,000 visits in the last 12 months.
Domain Authority of 36.
Social networks
We have more than 21,000 followers on social networks.
In Pinterest we have reached more than 800,000 people per month.
We have over 2000 subscribers by email.
Podcasts
We have our own podcast, where we talk about travel and interview other travelers.
---
Send us an email to veronica @ touristear.com. We speak English, French, and Spanish.