Thank you for visiting my website touristear.com and downloading the checklist to organize your travel luggage. In a few minutes, you will receive it in your email. Just in case, check your junk or spam mailbox.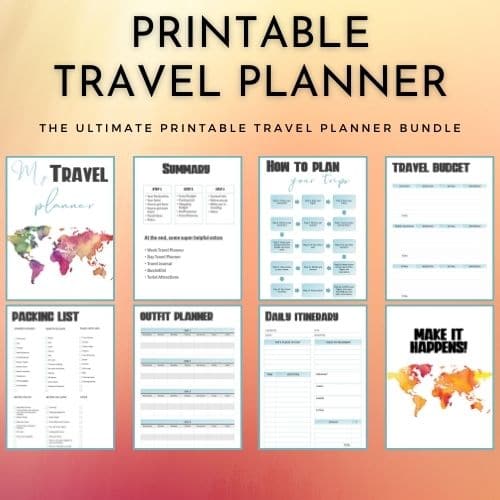 Start Planning Your Trips!
$4,95
Before you go to your email, I want to make you an exceptional offer. As you know, we love planning trips, and that is why we have created our travel planner!
The document is prepared so that you can print it in its entirety or just the sheets you need.
Use this DISCOUNT CODE: TRAVEL2021 (COPY AND PASTE) and get the Trip Planner for € 4.95 (Its usual price is € 9.70)
Do you want to know what is in the Travel Planner?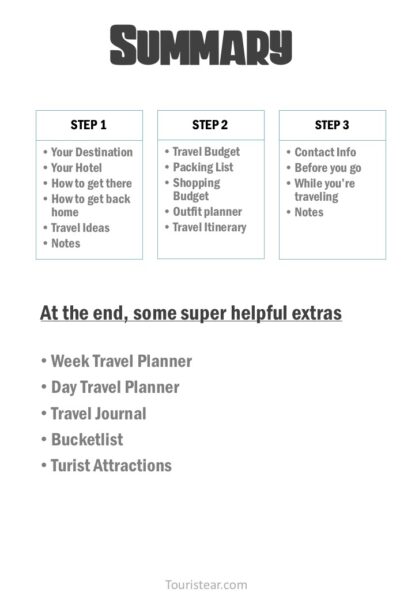 There are 44 pages in PDF to start planning your trips on your own and not forgetting anything.
If organizing trips stress you out, this travel planner is for you! It has everything you need to have controlled before and during the trip.
You can download only the pages you need, as many times as you want.
It is very practical and intuitive and also with many examples.
You have it in two versions, pink and light green. Choose the one you like the most!
Don't forget the DISCOUNT CODE: TRAVEL2021
Happy Travels!