Description
Nikon D750 Full Frame camera with AF-S 24-120 VR lens.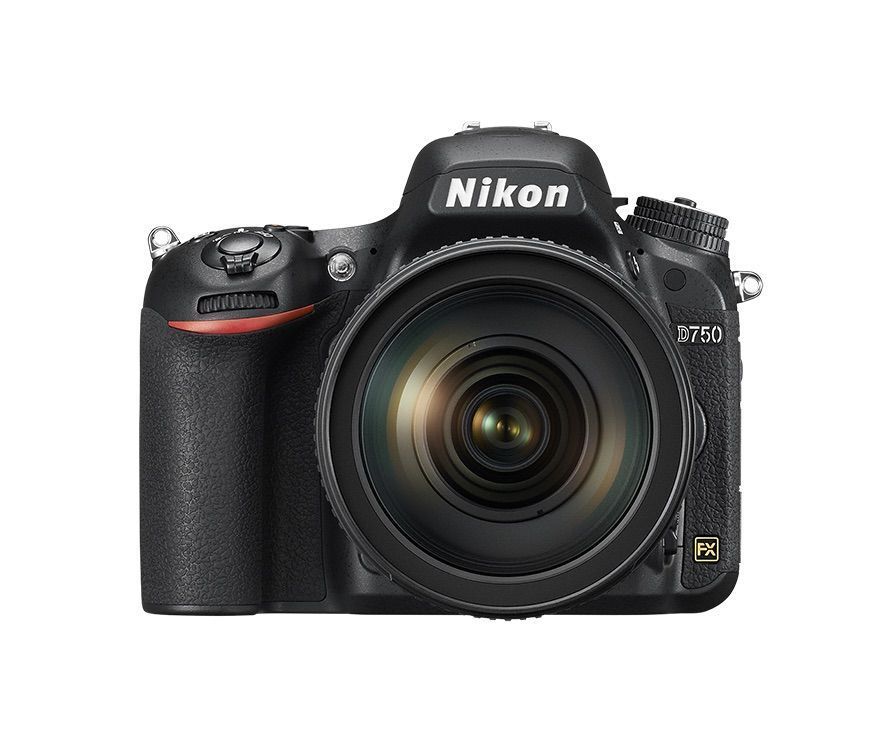 The Nikon D750 camera is one of the best reflex cameras that can be purchased in its value for money. It's the camera I use and i've been on my travels. It's second to me, but that doesn't mean it's all advantages. I tell you what are its main characteristics and the pros and cons.
Key Features
24.3 Mp FX format sensor.
This camera has a Full Format sensor also called Full Frame. This basically means that the sensor has a size of 35mmx24mm. The advantages of having a Full Frame sensor are not the resolution, since as you can see it has 24 Megapixel s the same as many other lower range cameras. The great advantage is that the sensor behaves much better in difficult conditions, especially low luminosity. When you have to take photos with high ISOs, that's when you appreciate having a Full Frame.
Having a Full Frame camera means you need to have Full Frame lenses. This has a drawback, they are much more expensive than DX lenses for smaller sensors. But it has the advantage that they are generally better goals.
3.2-inch folding screen
The folding screen comes great when I have to take pictures in a bit of complicated positions and I don't have much time. I like the system that the D750 has better than the 5000 or 3000 series. Fundamentally because in these series the only support point of the screen is the side hinge and it is easier to break.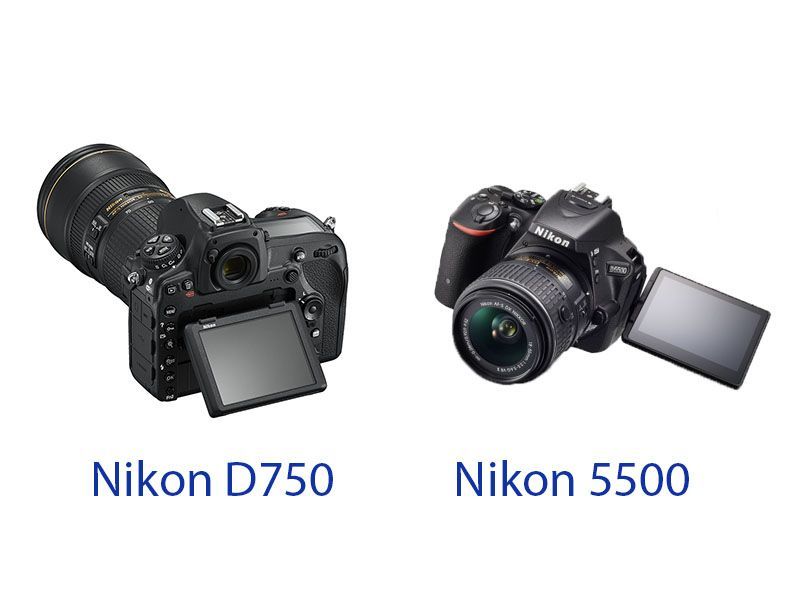 Nikon F-Mount
What advantage the Nikon F-mount has, as it is very simple, that you can use all the F-mount lenses that have been manufactured for more than 20 years. It's one of Nikon's great advantages. In addition, the D750 has its own focus engine built in, allowing you to use Nikon lenses that don't have a focus engine and that are optically of excellent quality and a cheaper price.
See for example the price difference between a 35 mm F2.8 lens without Nikkor focus motor and the modern with focus motor. Although it is true that the Nikkor is F2 and the modern F1.8, a brighter step.
It's even more illustrative the difference with the 50 mm. Look at the price of the Nikkor without focus engine and the new with focusengine.
1080p Full HD video recording
The camera records in Full HD. For me it is not very useful because I do not use the camera to record video. I'd rather use my cell phone. But there it is.
Built-in Wi-Fi
I use it a lot. Especially to transfer the photos to the mobile and be able to send or share them. I used to have to use a cable and it was quite roll.
Burst speed up to 6.5 fps
Great for when you're taking photos of moving subjects, sports, etc. It also stores a good amount of photos in the temporary memory so it is difficult to stop in the middle of burst for lack of memory, although it can pass.
EXPEED 4 Image Processor
I'm not going to tell you faster than her little sisters because I don't know or measured it.
Depth of Field button
For me it is a very useful button that shows you through the viewfinder how the actual depth of field of your photo will look.
Target AF-S VR 24-120
It's a very accomplished all-terrain target. The 24 focal length is an angle that allows you to open the field quite a bit and take photos of landscapes and even some interior if it is not very constrained.
A 120 is a TV that allows you to close a moderate approach to the subject and with which you can get fantastic photos of close-ups or close-ups without invading the subject. The intermediate range is the most commonly used by far.
It is an F4 aperture lens which means it is not excessively bright and in low light conditions you will need flash or support light help or raise the ISO with the noise increase that entails.
So far my comments about this super camera.